Mr. Carmack Continues With Genre-Defying Trap Beats on 'Demolish' EP
The West Coast bass producer is back after nearly three years.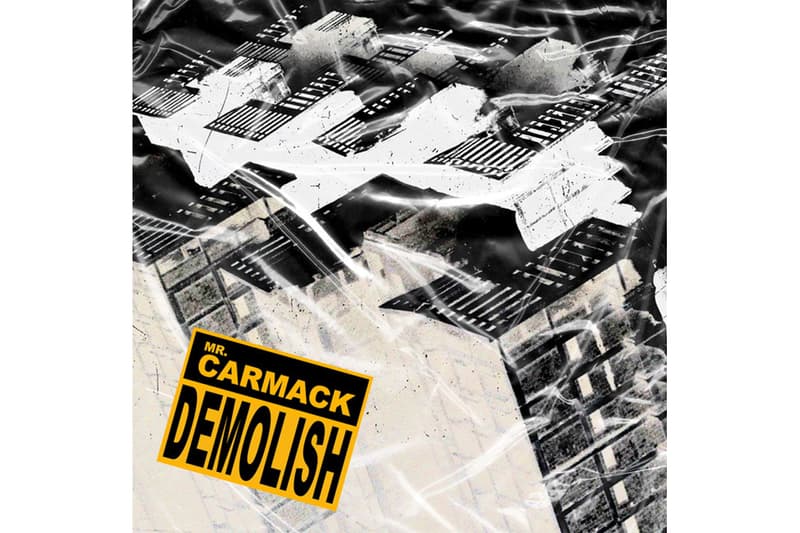 Ardent experimental bass music producer Mr. Carmack, real name Aaron Carmack, has had a riveting career in the West Coast bass scene over the past several years, embarking on a journey of creating vividly extraterrestrial beats. In many senses, Carmack's work aptly blends a variety of genres from electronic, trap, hip-hop, and more, fronting a range of sonic sensibilities that have given him an exuberant reputation. Releasing a plethora of mixtapes and EP's over a near decade, it was 2016's Yellow EP that really drove Carmack's artistic identity to the forefront. It was this 46-track surprise project that ultimately showcased his range of talent, from hard-hitting remixes to innovative originals that spanned a range of genres. Now, Mr. Carmack is back with a more thematically channeled and focused approach in his latest EP, Demolish.
As the EP's name exudes, the 8-track project's central theme is destruction — every song relishes in hardily chopped basslines, cracked and off-kilter synths, atmospherically placed samples from dog barks to dubstep wubs, and more. He moves far away from his more melodically-approached efforts, this EP being the total reverse, meticulously filled with all the production irregularities and syncopated sounds one could hope for. But in no way are these irregularities un-welcomed. Each track carries itself effortlessly, offering up idiosyncratic possibilities that relish in Carmack's bedroom-production vibe — he takes a bunch of abnormal sounds and puts them together, somehow making it work.
You can stream Mr. Carmack's Demolish EP below.
In case you missed it, Danny Brown recently announced his upcoming album uknowwhatimsayin?.