Hulu Orders Live-Action Dramas of Marvel's 'Ghost Rider' & 'Helstrom'
Set to premiere in 2020.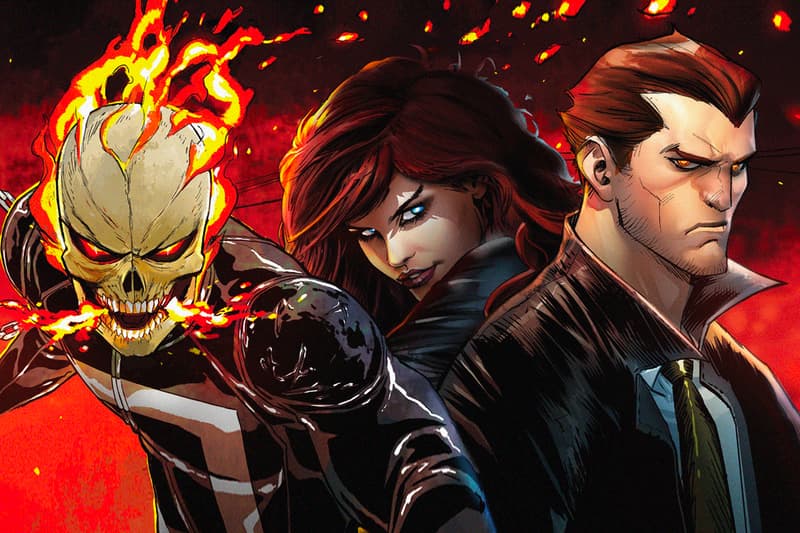 After officially canning Jessica Jones and The Punisher on Netflix, Marvel Television and Hulu have announced the expansion of their partnership with live-action adaptations of Ghost Rider and Helstrom, both set to premiere in 2020.
The upcoming version of Marvel's Ghost Rider focuses on Robbie Reyes, the latest Marvel Comics iteration of the demon-bound antihero, and his struggle with controlling the power of the Rider. Gabriel Luna of Marvel's Agents of S.H.I.E.L.D. has been confirmed to play the titular character. Meanwhile, Marvel's Helstrom will slightly stray from the original storyline—rather than being the half-human children of Satan, Daimon and Ana (spun from her comic book name Satana) will be the children of a "mysterious and powerful serial killer." The uncasted sibling duo has been described to have a "complicated dynamic," and their main goal is to uncover the most wicked side of humanity.
"Marvel's known for all the heart, humor, and action they put into every series, but this time around we're adding some scares to that mix. I think we've found a compelling way to dissect some of our deepest fears through the experiences of our two lead characters," Marvel's Helstrom Executive Producer and Showrunner Paul Zbyszewski said. His Marvel's Ghost Rider counterpart, Ingrid Escajeda, shared similar sentiments in regards the other project, saying, "It's important to me to find a take that thrills existing fans as well as wider audiences and I believe we've done just that."
In other Marvel news, these are the shows and films to expect in the expanded Marvel Universe.