UPDATE: Here's All the Records 'Avengers: Endgame' Has Broken So Far
The list continues to grow.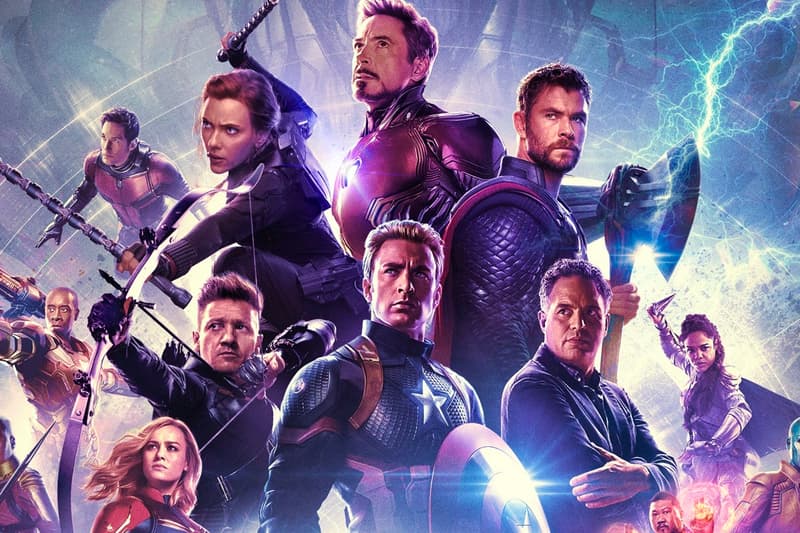 UPDATE: To little surprise, Marvel's Avengers: Endgame has maintained its number one position at the box office, both domestic and global. However, breaking yet another huge record, the fourth installment of the Avengers has become one of only five movies — including Avatar, Titanic, Star Wars: The Force Awakens, and Marvel's very own Avengers: Infinity War — ever to reach the $2 billion USD mark, as well as being the fastest movie to get there, raking in a total of $2.189 billion USD after its second weekend. Avatar, who previously held the record, took a much longer 47 days to reach $2 billion USD.
UPDATED STORY (April 29 2019): With the opening weekend having come and gone, Marvel's Avengers: Endgame has expectedly broken a few new records with ease. The superhero mega blockbuster started off with breaking the Thursday preview box office records, hitting $60 million USD on just Thursday alone, breaking the previous record of $57 million held by Star Wars: The Force Awakens back in 2015.
From there, Endgame continued its box office spree to become the fastest movie to reach $100 million, taking only 17 hours to accomplish the feat. The previous record was also held by The Force Awakens, which took 21 hours to reach the $100 million USD mark. Some commentators noted that it may be due to the fact that schools are now off on Spring break, meaning younger fans can make earlier show times instead of having to spend the day at school first.
With $100 million USD amassed in the first 17 hours of its release, Marvel's latest installment went on to take the throne for the highest opening day of all time, finishing off the 24 hours with $156.7 million USD at the domestic box office, once again breaking another record previously held by Star Wars: The Force Awakens with a distant $119 million USD on opening day.
With all the above records broken, it comes as no surprise — though it did break previous estimations of $900 million USD — that Avengers: Endgame became the first movie ever to surpass the $1 billion USD mark on opening weekend alone. An announcement revealed on Sunday morning that the movie had already raked in $1.2 billion USD, only five days into its release, while Infinity War took 11 days to accomplish the same feat.
With all these achievements, the Marvel team took to Twitter to thank its fans for being part of the Marvel universe.
Thank you to all the fans around the world for being part of our universe. We love you 3000. #AvengersEndgame pic.twitter.com/ZAHYQDetZ5

— Marvel Studios (@MarvelStudios) April 28, 2019
ORIGINAL STORY (April 26, 2019): Before the blockbuster is even released Stateside, Marvel's Avengers: Endgame has already raked in $169 million USD at the worldwide box office, earning a place among the top ten highest-grossing movies worldwide this year. In light of yet another record broken, we've compiled a list — which we'll keep adding to — of all the records the superhero mega film has already broken, and will break.
First off, when the first trailer for Endgame dropped on December 7 2018, Marvel's clip received a whopping 289 million views during its first 24 hours, becoming the most-watched trailer of all time within that timeframe. The feat was followed up with the second Endgame trailer released earlier this year in March, when fans flooded youtube with 268 million views within the first day, pushing the updated trailer to second place, just behind its predecessor.
Aside from trailer views, the newest instalment of the Avengers also hit pre-sale tickets by storm. Not only did the film smash ticketing records for the first-hour and first-day categories at Fandango and Atom, it's then gone on to sell almost twice as many tickets as Aquaman, Star Wars: The Last Jedi, Captain Marvel and Avengers: Infinity War combined. Some saw a resell opportunity from this, with opening weekend tickets selling on eBay for as much as $10,000 USD.
The record-breaking spree extends further into cinemas as well. Just in its opening weekend, Avengers: Endgame is set to play on a whopping 4,600 screens — more than any other movie before. There are already 8,000 sold-out showtimes, a record-breaker five times the amount of first-week pre-sales for Infinity War, easily topping the most first-day sales record previously held by Star Wars: The Force Awakens.
With the movie's review embargo lifted, critics came rushing in with their own take of the movie, and Endgame quickly became the highest rated film on Rotten Tomatoes, amassing a score of 98%, taking over the throne that Black Panther used to hold with 97%.
As the movie is released Stateside, we'll definitely be seeing more records broken by this most-anticipated superhero blockbuster of our generation, so stay tuned for more updates to come.
And if you're dodging spoilers for the film left and right like most of us, check out how to best avoid them here.