Los Angeles Renames Portion of Rodeo Road to President Barack Obama Boulevard
To immortalize 44 president's historical accomplishment.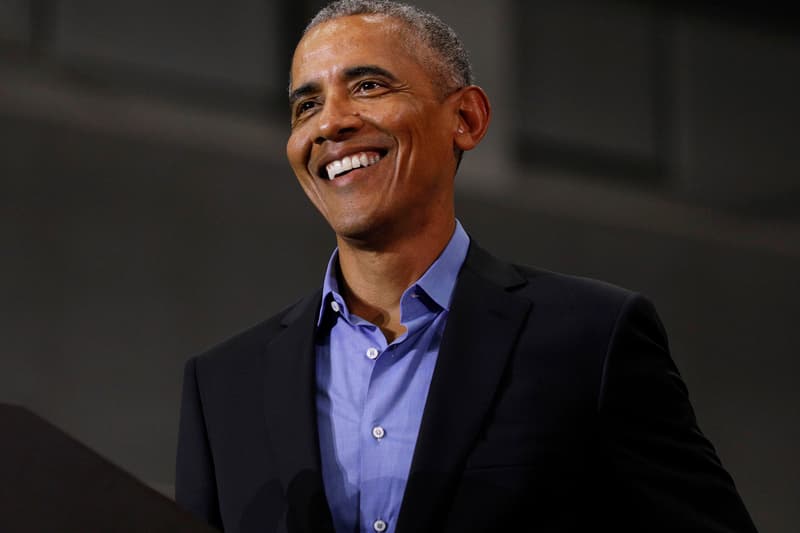 A portion of Rodeo Road in the city of Los Angeles has been officially renamed President Barack Obama Boulevard. Thousands gathered to memorialize the first African-American president on the afternoon of May 4, celebrating his historical feat with performances by Doug E. Fresh, Yo-Yo, Kurupt and more.
The three-and-a-half mile stretch holds sentimental value to the 44th president, commemorating his first campaign rally in LA at the nearby Rancho Cienega Park in February 2007. City Council President Herb Wesson introduced the motion in 2017 and was approved the following year with a 15-0 vote from the rest of the councilmembers. "For every child who will drive down this street and see the name of the first Black President of our country, this boulevard will serve as a physical reminder that no goal is out of reach and that no dream is too big," Wesson tweeted. City Mayor Eric Garcetti also joined in, adding, "We're thrilled that Angelenos and visitors will forever be reminded of the legacy of President Barack Obama when traveling across L.A."
In case you missed it, the Obamas have announced their slate of Netflix projects.
It's official – Rodeo Rd. is now #ObamaBlvd. For every child who will drive down this street and see the name of the first Black President of our country, this boulevard will serve as a physical reminder that no goal is out of reach and that no dream is too big. pic.twitter.com/uxVvc9wipZ

— L.A. City Council President Herb Wesson (@HerbJWesson) May 5, 2019
It's official: our City Council has voted to rename Rodeo Road to Obama Boulevard!

We're thrilled that Angelenos and visitors will forever be reminded of the legacy of President @BarackObama when traveling across L.A. pic.twitter.com/gnVNgBgndn

— Mayor Eric Garcetti (@MayorOfLA) August 29, 2018