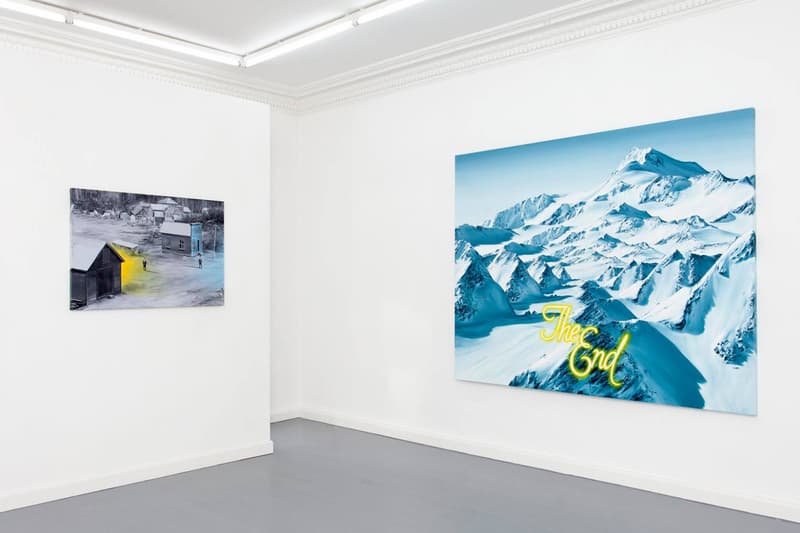 1 of 12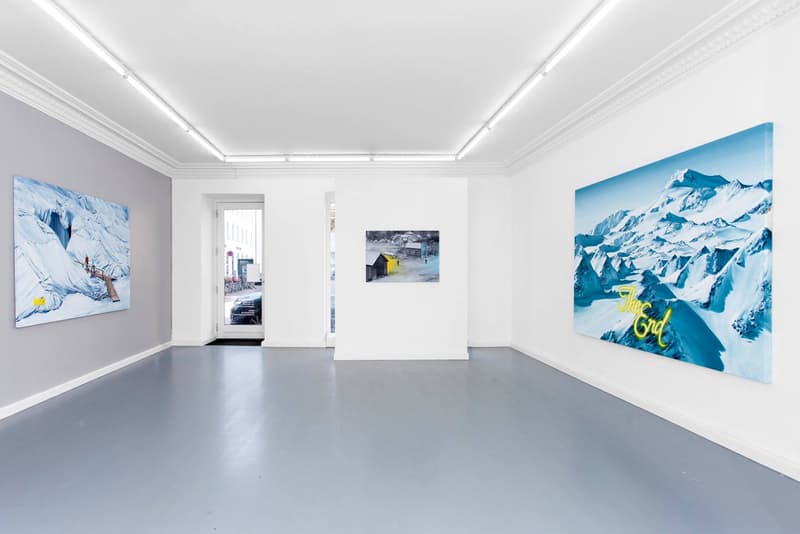 2 of 12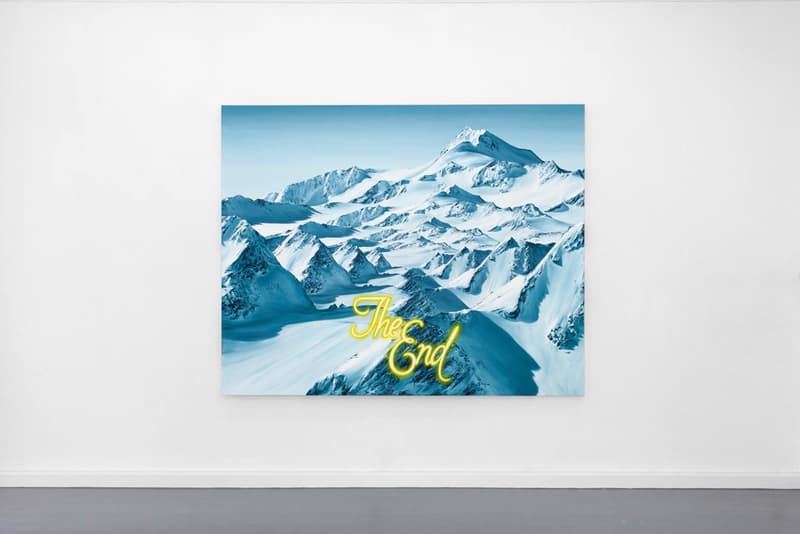 3 of 12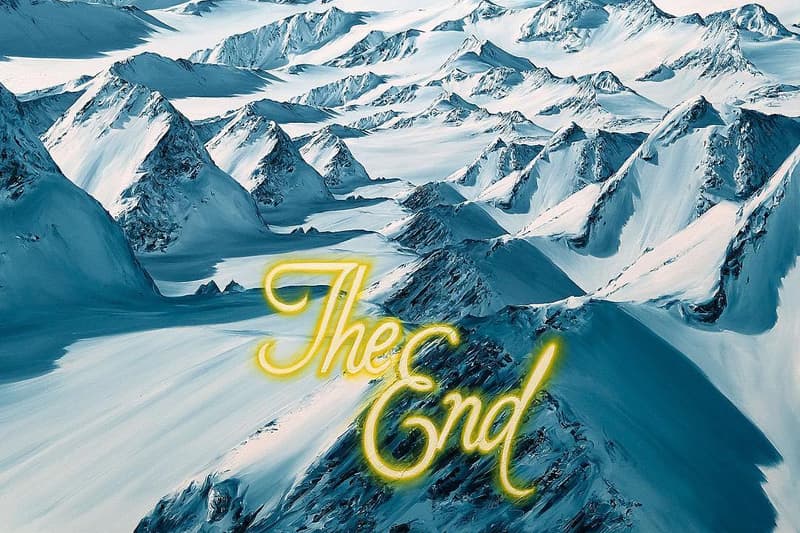 4 of 12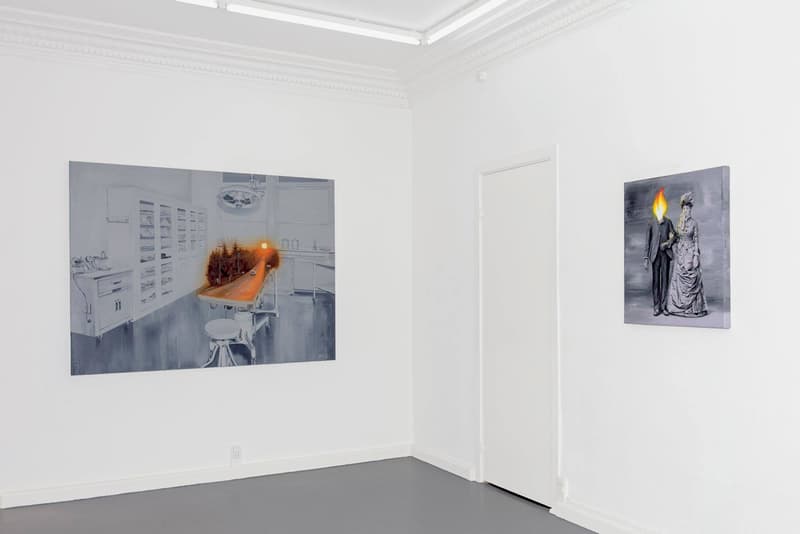 5 of 12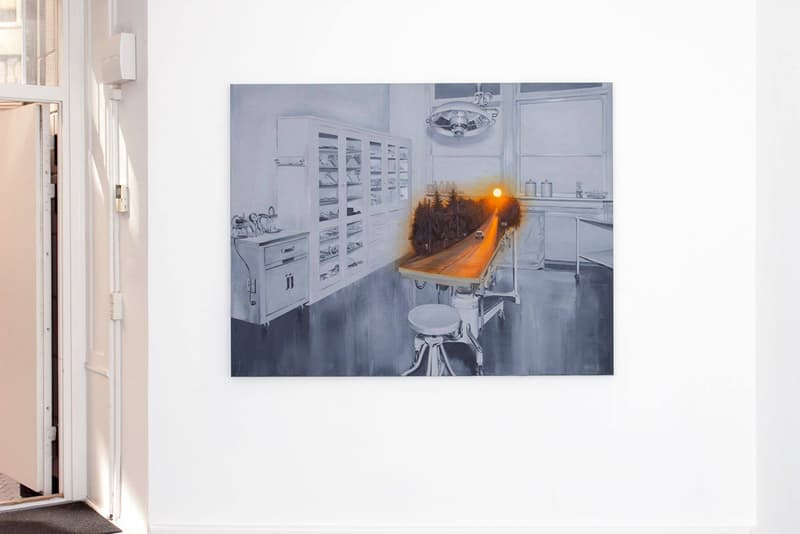 6 of 12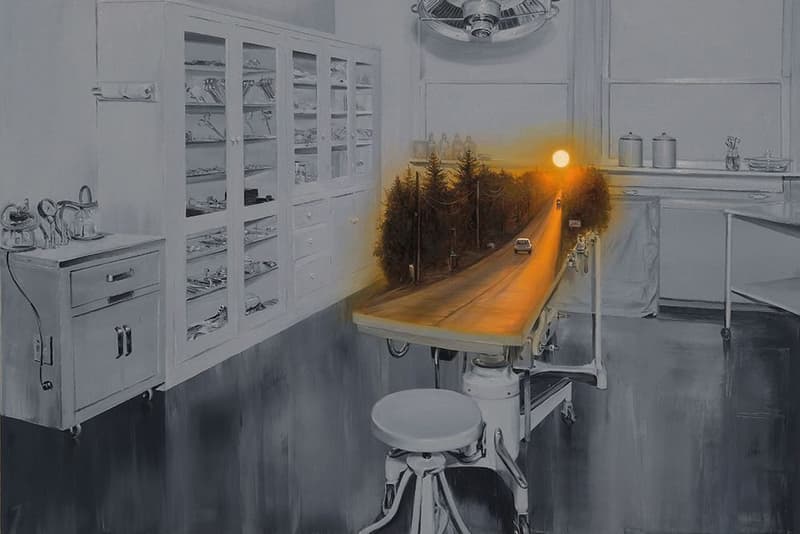 7 of 12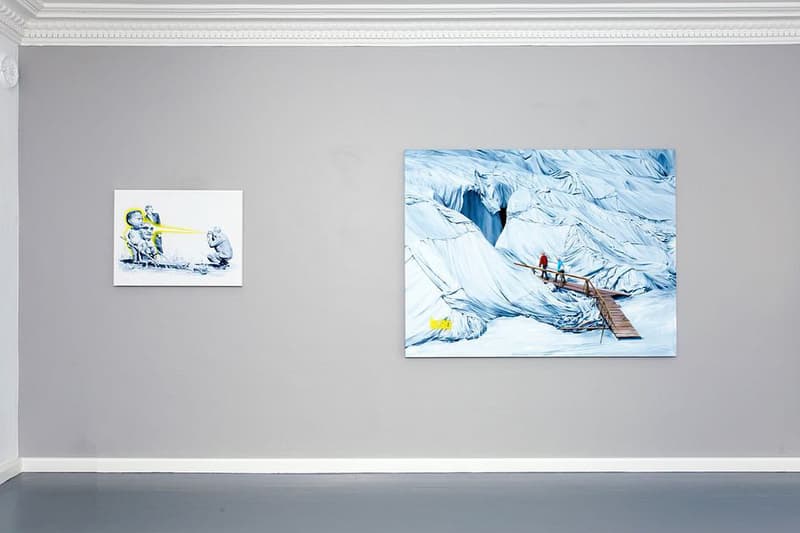 8 of 12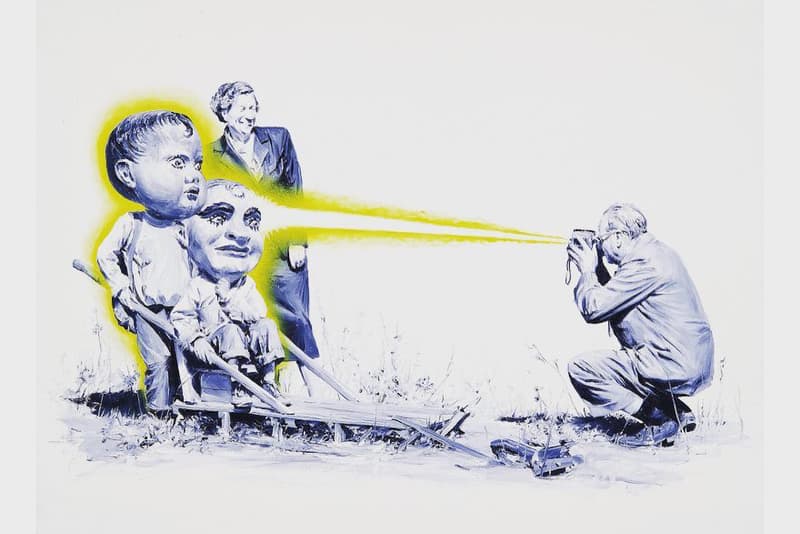 9 of 12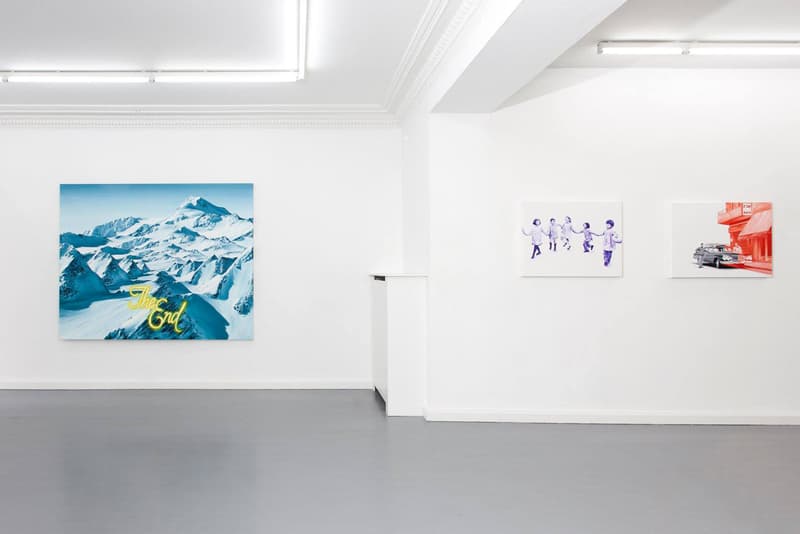 10 of 12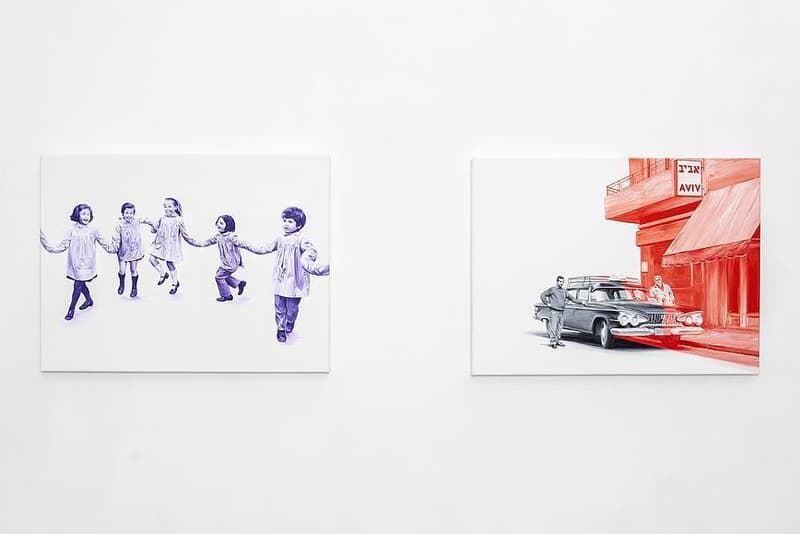 11 of 12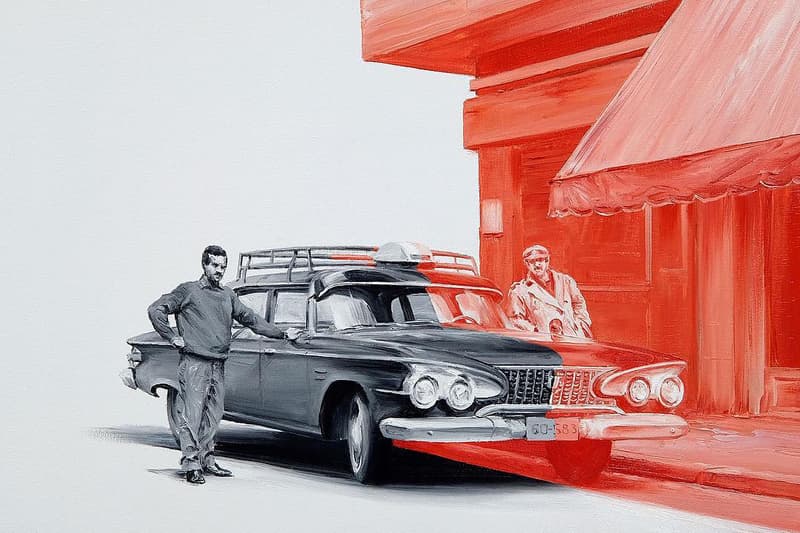 12 of 12
Artist Paco Pomet Brings Surreal Paintings to "No Places" Exhibition
Pictorial compositions filled with disruptive elements.
---
Galleri Benoni in Copenhagen recently launched a solo exhibition featuring original paintings by Spanish artist Paco Pomet. Entitled "No Places," the presentation features small- and large-scale works that portray pictorial yet otherworldly scenes with Pomet's disruptive elements including letterforms and color contrasts.
The artist's process begins with sourcing a photograph which he will then mimic on canvas through various painting methods. ""Very often I experience a strong sense of strangeness when I observe scenes described in photographs found at random. This feeling becomes greater the more anodyne the image is," he said in a statement of the source materials. "I try to destabilize, disrupt and alter the order that configures the structure of the scene in each work. The resulting image proposes a new visual order," he added.
Tour the exhibition above that is on view until May 10 and then visit Galleri Benoni's website to learn more. For more dynamic presentations, view Russian artist Vasily Klyukin's apocalyptic installations at Arsenale Nord in Venice.
Galleri Benoni
Store Kongensgade 40H
Copenhagen 1264
Denmark