Dodge Creates One-Off 797-HP Durango SRT Pursuit
Built for the annual One Lap of America race.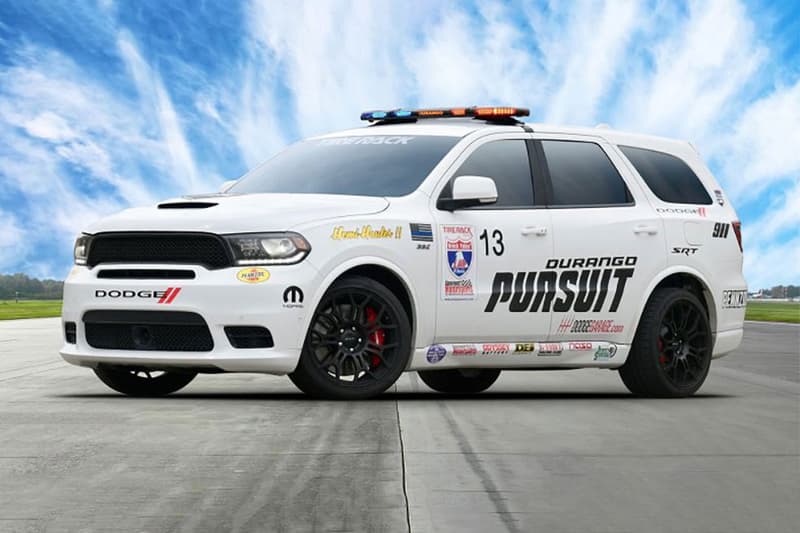 Dodge has created a modified Durango SRT Pursuit for the One Lap of America race — nicknamed the "Speed Trap." The enhanced Durango SRT Pursuit sees the Challenger Redeye's supercharged 6.2-liter V8 engine (tuned to put down 797-hp), a straight-pipe cat-back exhaust, and has been lowered 0.6 inches.
To stay on-brand with the Pursuit badge, the "Speed Trap" has received the full spectrum of law enforcement add-ons. Details like a four-point roll bar, five-point harness, lights, sirens, and decals have all been included.
The One Lap of America race is taking place from now until the 11th and involves a 4,000-mile course in which only one set of tires can be used. Information on the 2019 route can be found over at the race website.
For more automotive news, Porsche divulges its stunning 917 concept study imagery.