Hubble Telescope Captures Stunning Image of Spiral Galaxy
Located 30 million light-years away.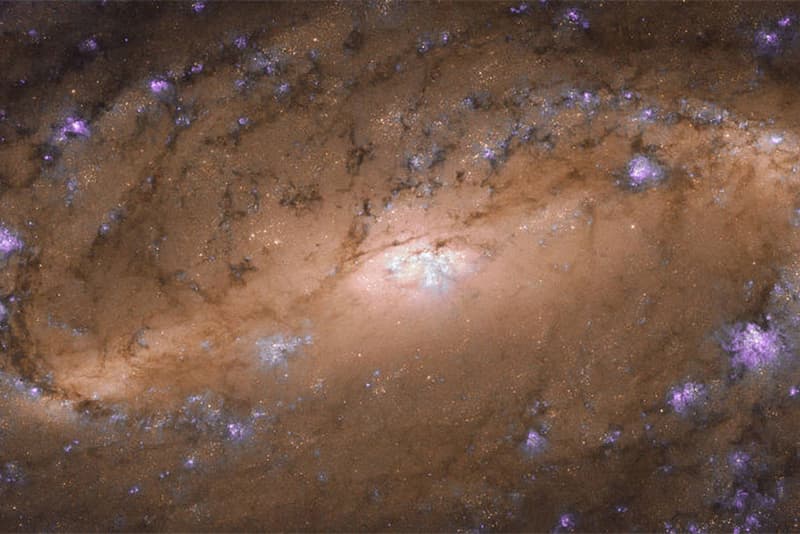 NASA has just released a stunning image captured by the Hubble Space Telescope. Located in the Leo constellation, NGC 2903 depicts a number of stars and gas nebulae, all spiraling around a center point in space.
The location of NGC 2903 is located roughly 30 million light-years away and was studied as part of Hubble's survey of 145 nearby disk galaxies. At the center of the image is a rugby ball-shape of stars, dust, and gas making up the galactic bulge.
For more space imaging, the first-ever photo of a black hole was revealed earlier this year.
#HubbleFriday Few of the universe's residents are as iconic as the spiral galaxy. This beauty, NGC 2903, is located about 30 million light-years away and was studied as part of a Hubble survey of the central regions of roughly 145 nearby disk galaxies: https://t.co/bG15p8Aqzn pic.twitter.com/frz8SIPypX

— Hubble (@NASAHubble) May 3, 2019