World's Most Expensive Coffee Weighs in at $75 USD per Cup
Wholesale costs are over $800 USD a pound.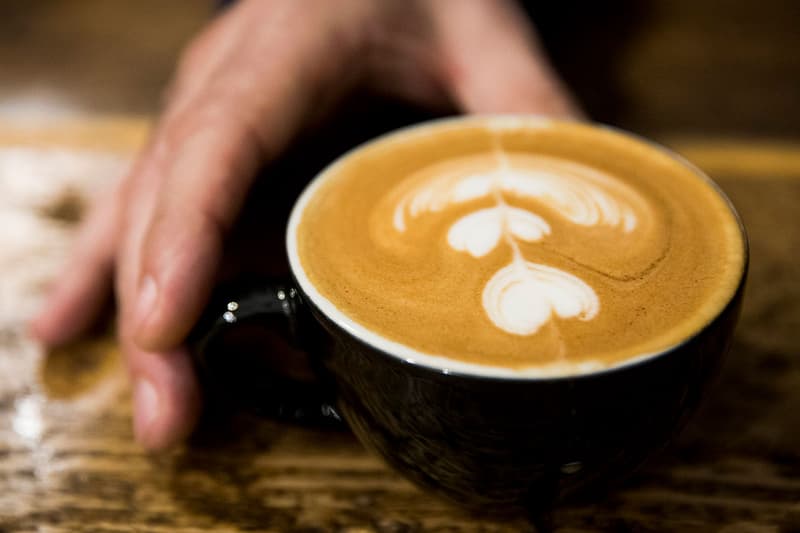 UPDATE: A Klatch Coffee representative has reached out to affirm that the Elida Natural Geisha 803 is recommended as a black coffee, instead of mixed with milk and sugar to become a latte.
---
ORIGINAL STORY: For true coffee devotees, there may not be a cup finer than the Elida Natural Geisha 803, a premium latte sourced from Panama. Available exclusively at one location in America, the rare drink will cost you a whopping $75 USD per cup.
Brewed and served by Southern California's Klatch Coffee Roasters, the Elida Natural Geisha 803 is a special blend that recently won the Best of Panama coffee competition. "It's the Oscars for coffee! Just like wine, on a scale of up to 100 this coffee got the highest rating ever," Klatch co-owner Bo Thiara told ABC News. "This coffee is not over roasted like what you get at other places. It's roasted how coffee used to be roasted back in the day. … The objective [in serving the 803] is to just introduce people to this great coffee."
Only ten pounds — 80 cups — of the super exclusive Elida Geisha 803 are on hand at Klatch — wholesale costs top out at $803 USD a pound. Only 100 pounds were ever crafted, with international buyers snapping up the other 90 pounds before other roasteries could get their hands on the beans. With such a limited amount of coffee on hand, even the baristas, who reportedly spend over 400 hours training to work at Klatch, have to be extra careful. Naturally, the coffee is organic, single source and fair trade-certified, like all of Klatch's other concoctions.
Learn more about the Elida Natural Geisha coffee on Klatch's website, where it's currently sold out.
For more limited coffee experiences, check out Starbucks Japan's "Pudding à la Mode" Frappuccino.
Would you pay $75.00 for a cup of coffee? @mtelles shows us and tastes this expensive brew from @KlatchRoasting, tune in @KTLAMorningNews #coffee #MondayMorning pic.twitter.com/zwyUaY6j5z

— KTLA NEWS DESK (@KTLAnewsdesk) May 13, 2019
How much would you pay for the best brew in the world? @KlatchRoasting is selling this coffee for $75 a cup! @CBSLA pic.twitter.com/txb3xdQRxB

— Tina Patel (@tina_patel) May 13, 2019