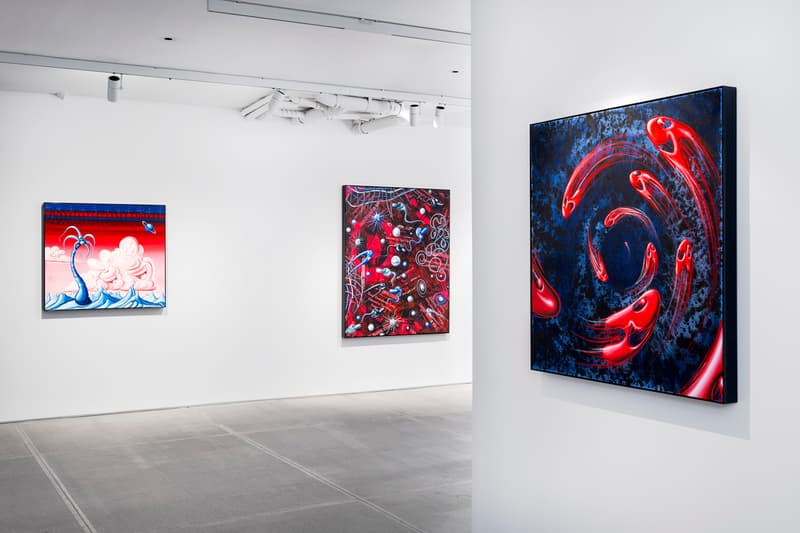 1 of 5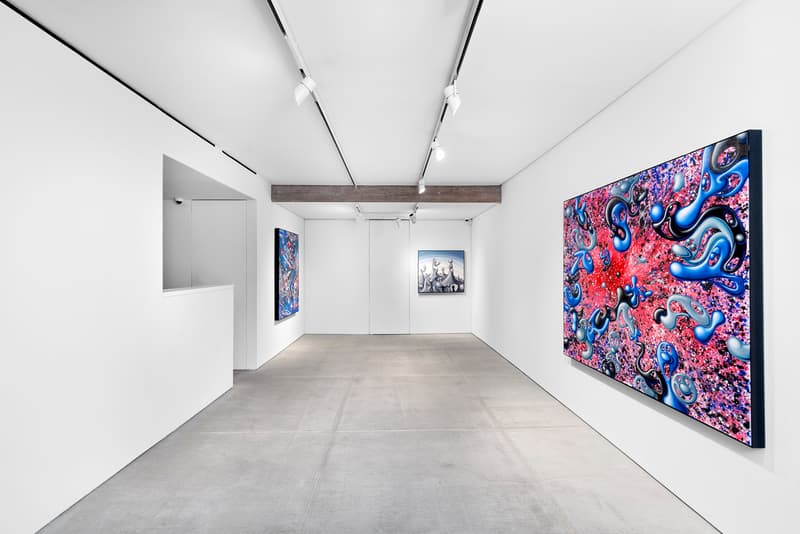 2 of 5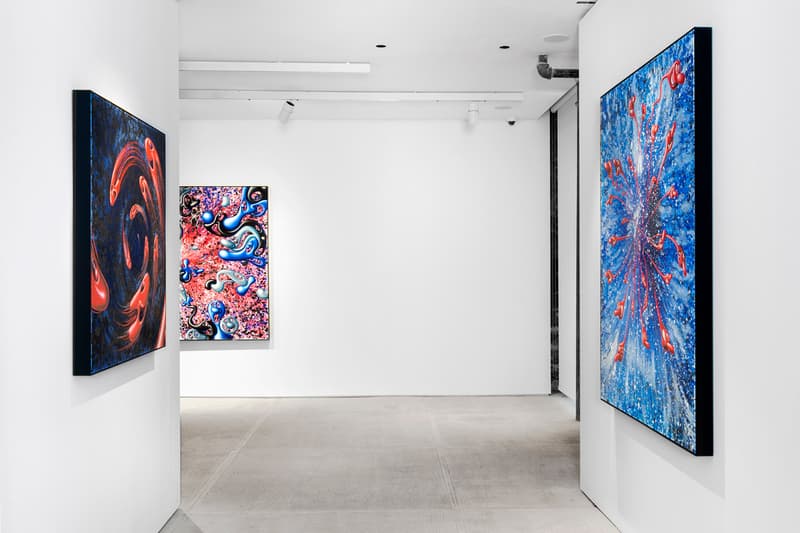 3 of 5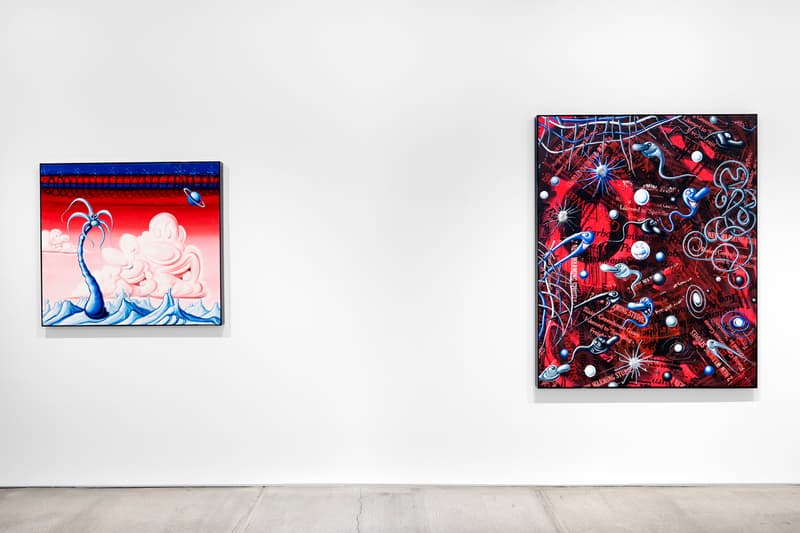 4 of 5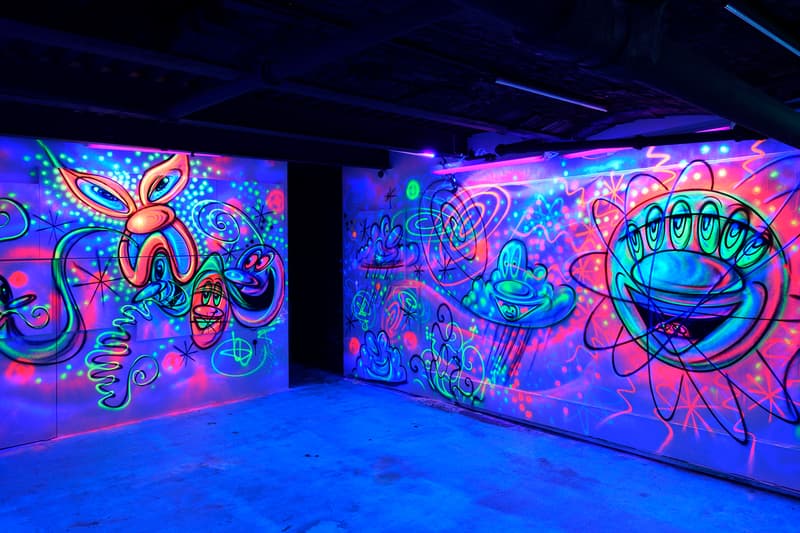 5 of 5
Kenny Scharf's "Blue Blood" Exhibit Features a Trippy Black Light Installation
All works were made using only red, blue, and gray paint.
---
Iconic American artist Kenny Scharf recently launched his latest exhibition at New York City's TOTAH gallery called "Blue Blood." The presentation features a dynamic series of paintings made only using three colors: red, blue, and gray. Scharf's ubiquitous motifs are observed across the works such as "futuristic planets, personified nebulae, and risible vortices transmogrify into alluring visages and patterns," said the gallery in a statement.
The institution's lower level features an immersive black-light installation with the walls filled with vivid murals of the artist's otherworldly creatures in the same palette. The site-specific piece "alludes to his historical connection with the East Village of the 1980s, underscoring a masterful painting technique while exemplifying his exuberant disregard for boundaries," added TOTAH.
Tour the exhibition above and visit TOTAH's website to learn more. "Blue Blood" is on view until July 28.
For more striking presentations, learn more about Takashi Murakami's upcoming "MURAKAMI vs MURAKAMI" exhibition in Hong Kong.
TOTAH
183 Stanton St.
New York, NY 10002