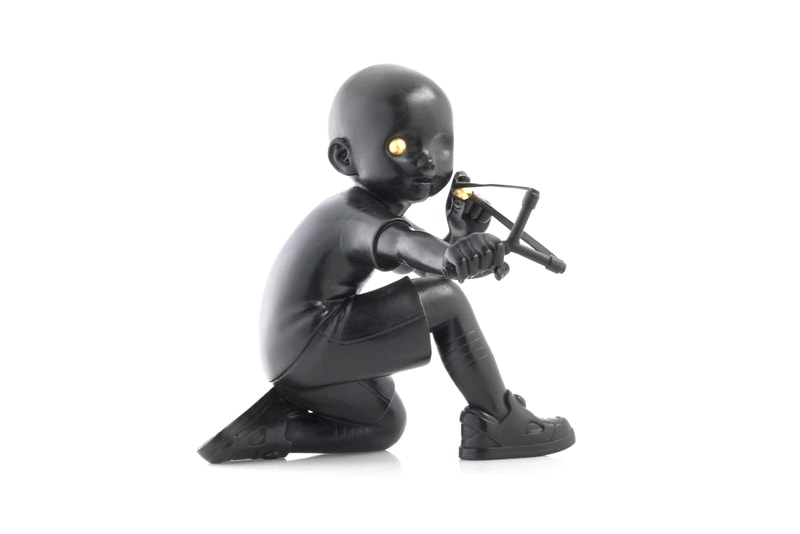 1 of 2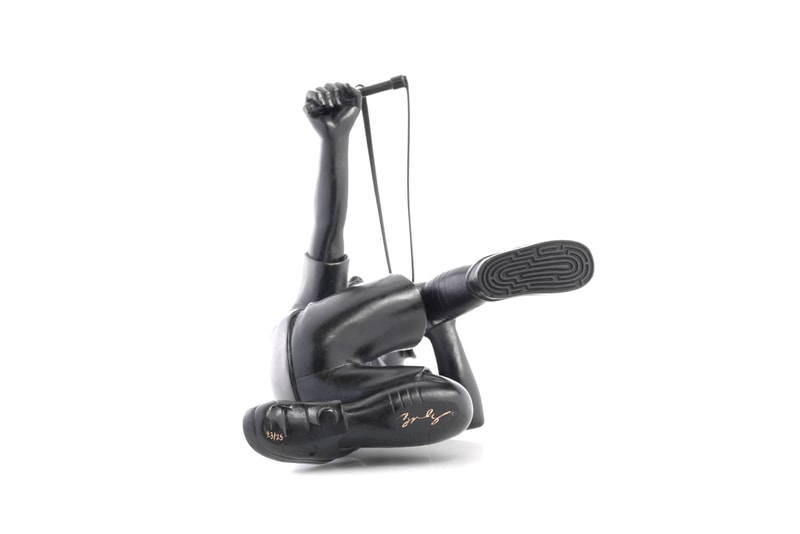 2 of 2
Avant Arte to Launch James Jean's 'Slingshot' Sculpture Edition
Only 25 pieces have been made.
---
Anyone closely following James Jean may have encountered his previous Instagram posts that tease a new sculpture edition with Avant Arte. Now, the duo officially unveils the collaborative release entitled Slingshot. Standing 17 centimeters tall, the all-black artwork crafted out of premium bronze portrays a young boy brandishing a slingshot with his eyes coated in gold. The inspirations behind the artwork are rooted in the film Un Chien Andalou by Spanish director Luis Buñuel and artist Salvador Dalí as well as the biblical story of David and Goliath.
"The film, Un Chien Andalou, by Spanish director Luis Buñuel and artist Salvador Dalí, famously opens with a razor blade that slices through an eye. In the place of a blade, I make drawings to create an incision into the eye and memory, leaving a lasting scar that aches from within. The boy wields a slingshot, but instead of a pebble, he uses his own eye as a projectile," said Jean in a statement. "Though the sculpture may ostensibly reference the story of David and Goliath and Hammurabi's code of reciprocity, 'an eye for an eye', the sculpture is more an allegorical representation of my creative struggles, as the target of my ambitions requires an element of self-sacrifice and mutilation."
Slingshot will release in a signed and numbered edition of 25 on Avant Arte's website this May 21 at 4 p.m. CET for $4,937.97 USD.
Elsewhere in art, take a look inside Do Ho Suh's first solo exhibition at Museum Voorlinden that displays the artist's immersive architectural installations made of fabric.