Emilia Clarke Reacts to 'Game of Thrones' Finale
"I didn't see this coming."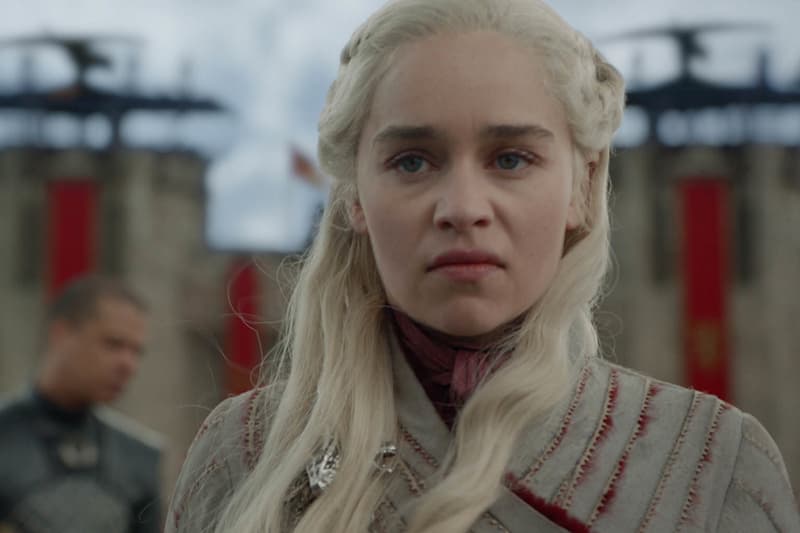 Following the series finale of HBO's acclaimed Game of Thrones, a new interview with actress Emilia Clarke has surfaced about her time as Daenerys Targaryen.
Warning: This post may contain spoilers.
Speaking with The New Yorker, Clarke says the final episode in all its twists subverted all of her previous expectations when she read the script two years ago. "I took a very long walk around London in a daze, not quite knowing how to digest the news. I hoped for some juicy things to get into, as I always do for each season, but I didn't see this coming."
She also talks about the overall outcome of Dany, her twist into tyranny, and how much it shook her core as someone who has grown alongside the character.
"I really just had to sit there and wrestle with how I could make good on what they had written," she says. "Because that's her. They are the writers. They have made this woman, and I'm going to take on what it is and try and interpret that to my best ability … [So] I did what any actor is told to do and would do. You have to agree with your character. If you don't agree with your character, then you shouldn't take the job."
Despite having to come to grips with the decision of Dany's arc, Clarke says that her turn makes sense in the end. "Even for a part that I've given so much to and I've felt so much for, and for a character that's seen and lived through so much, I don't know that there was any other way. But it was a shocker to read."
Creators D.B. Weiss and David Benioff told the actress that her arc parallels the titular Lawrence of Arabia.
"I watched Lawrence of Arabia and I was like, great, cool. He's brilliant. He survived, and it's wonderful. But then you remember how that movie ended, with Lawrence's disintegration. I didn't quite put those two things together. Or maybe I didn't want to see it coming because I care about Daenerys too much."
In another interview with Entertainment Weekly, Clarke suggests that Dany's death scene reverts her back to her Season 1 counterpart, stating,  "It's a very beautiful and touching ending. Hopefully, what you'll see in that last moment as she's dying is: There's the vulnerability — there's the little girl you met in season 1. See? She's right there. And now, she's not there anymore."
Did you enjoy the final episode of Game of Thrones? Let us know below, then check out all the actors of the series saying goodbye via Instagram.
Emilia Clarke on meeting Beyoncé, the development of Daenerys Targaryen, and how to convincingly eat a (fake) stallion heart. https://t.co/tKmCWZI4Db

— The New Yorker (@NewYorker) May 20, 2019
Emilia Clarke on #GameofThrones finale's shock twist: "I stand by Daenerys" https://t.co/FJotArXaSk

— Entertainment Weekly (@EW) May 20, 2019