Injury Reserve Drops Latest Self-Titled LP
The Arizona rap trio offers up some aggressive instrumentals.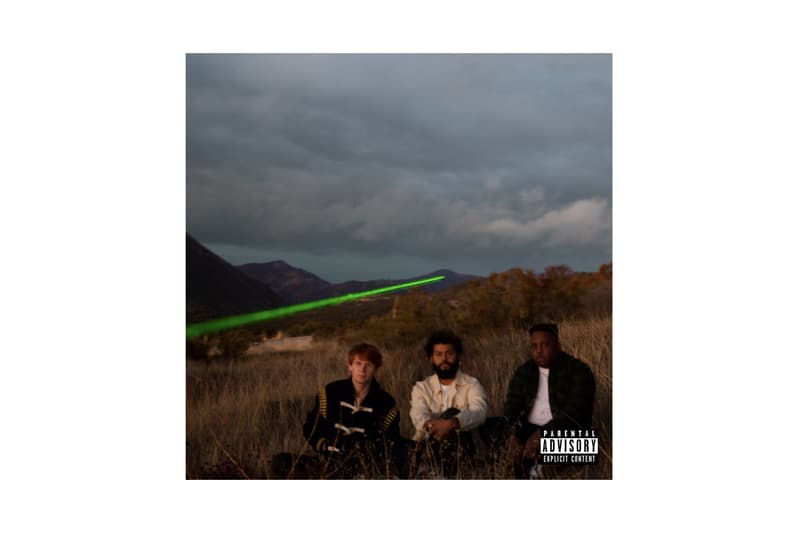 Last month, Injury Reserve teased its second studio LP with the track "Koruna & Lime" and an accompanying music video. The group's latest self-titled album is finally here.
Injury Reserve is a rap trio from Arizona that broke out in 2015 with their highly regarded mixtape Live At The Dentist Office. Consisting of members Nathaniel Ritchie, Stepa T. Groggs and Parker Corey, the group has been known to take rich lyricism often associated with older hip-hop styles, like jazz rap, and update them through a contemporary sound.
The latest eponymous album Injury Reserve is exactly this, with its aggressive bangers, catchy hooks and insightful verses. Apart from the two singles, "Jawbreaker" featuring Rico Nasty, and "Jailbreak The Tesla" with Aminé, which have been previewed before, the album covers an expansive set of instrumentals that range from slowed down synths and explosive 808s, to jazz-infused beats and sharp xylophone percussions. The song 'Rap Song Tutorial,' starts with a TTS (Text To Speech) generator that details the steps involved in building a rap song and gets layered with its constituent parts until the song kicks into full form: "Step one: Choose your drums," followed by "Step two: Assemble your drums," and so on.
The album sits at approximately 38 minutes with 13 tracks and features such artists as JPEGMAFIA, Freddie Gibbs and DRAM, to name a few.
Check out Injury Reserve's self-titled LP down below.
In case you missed it, Chance The Rapper dropped a new single titled "GroCERIES."