Master Architect I.M. Pei Passes Away at Age 102
Father of the Louvre's Glass Pyramid.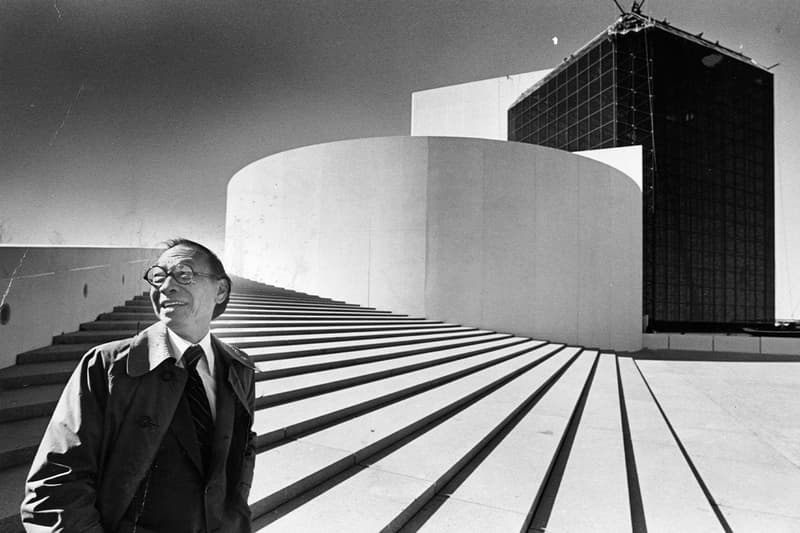 Legendary architect I.M. Pei died early Thursday at his home in Manhattan at the age of 102, his family confirms.
Born in China in the Guangdong Province, Pei moved to the US in the '30s, where he graduated with a degree in architecture at Harvard. Shortly after, he was recruited by Willaim Zeckendorf to work for Webb & Knapp, kickstarting his long and prosperous career in the architecture world. As a committed modernist, Pei would go on to design buildings using clean, sharp-edged aesthetics with simple geometries, paying homage to the idea of monumentality. To Pei, what was important for his designs was for them to "stand the test of time." Eventually, the master architect set up his own firm in 1955 with Eason Leonard and Henry Cobb, both of which he met at Webb & Knapp, forming I. M. Pei & Associates — later known as Pei, Cobb and Freed.
Pei was perhaps most famously known for being the father of the Glass Pyramid in the Louvre in Paris or the John F. Kennedy Library in Boston, and even the East Building of the National Gallery of Art Washington. Pei's work extends from art museums to concert halls or hospitals to even civic buildings, like the Dallas City Hall, and office towers, such as the iconic Bank of China building in Hong Kong. Because of his ventures across the entire spectrum, Pei was beloved by corporations, real estate developers, and art museum boards alike.
Pei is succeeded by his son Li Chung Pei, also known as Sandi, who is also an architect himself.
Our condolences go out to the family of I.M. Pei.