Kering Settles Gucci Tax Evasion Case for Over $1 Billion USD
Over a year after Italian tax authorities raided Kering's offices.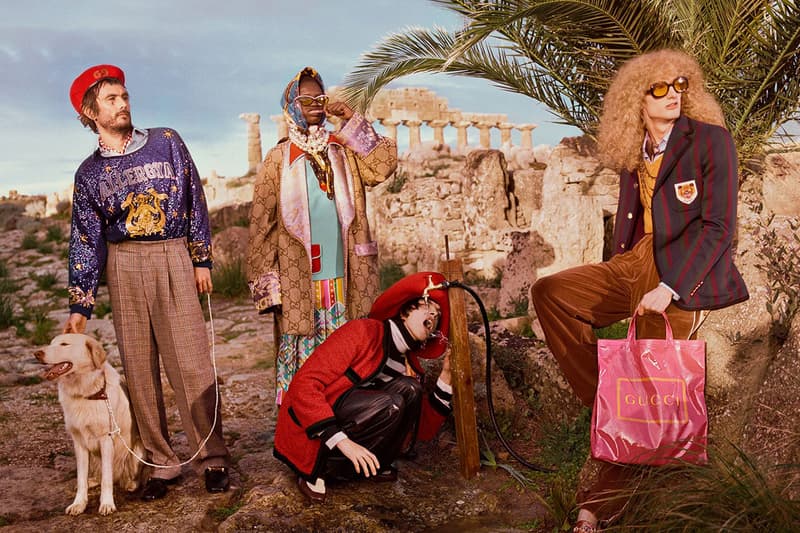 As The Fashion Law reports, Kering has settled the tax evasion case Italian authorities levied against Gucci in late 2017. The luxury company will owe Italy over $1 billion USD in initial payments, with another settlement against senior Gucci executives still pending.
Italian tax officials raided Gucci offices in 2017 after accusing the label of evading taxes on over €1 billion EUR, a charge that Gucci and its parent company both vehemently denied. However, Italy asserts that Gucci revenues were documented through Kering's Swiss Luxury Goods International subsidiary; Italian prosecutors insist that Italian taxes should have been paid, not Swiss.
Supposedly, 20 Kering employees were relocated to Switzerland from French or Italian offices "as part of the tax optimization scheme," the case states. However, Kering "alleged that some of them continued to effectively work in Italy." Regardless of the finger-pointing, Kering has agreed to settle with the government to avoid "having to pay even more interest and sanctions for late tax payments."
Thus, Kering will cough up "€897 million EUR (approximately $1.01 billion USD) in back taxes," along with interest payments and penalties. This is abetted by an additional tax of €600 million EUR (approximately $673.5 million USD), yielding over $1.6 billion USD in fees. Furthermore, although Kering CEO François-Henri Pinault will be cleared by the settlement, Gucci's current CEO Marco Bizzarri and former CEO Patrizio Di Marco will both remain under scrutiny. Reuters' sources assert that the "investigation [of both men] is expected to lead to a separate settlement once Kering starts paying the money to tax authorities."
Most recently, Kering announced that it was expecting record-breaking profits for several labels by year's end, including Gucci and Balenciaga.