Five 'Game of Thrones' Locations to Visit If You Can't Let Go
Plan your farewell tour.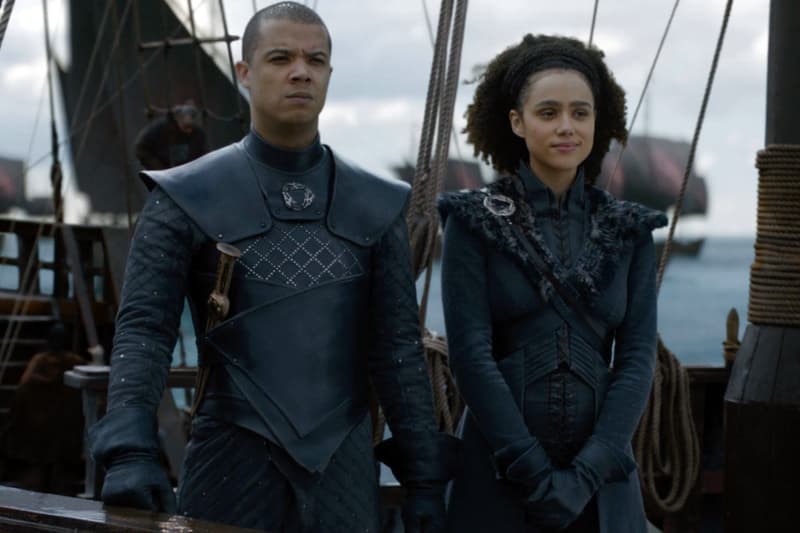 For almost a decade, Game of Thrones has taken us on a wild journey full of Night Walkers, dragons, and some of the most brilliant battle scenes that have ever been seen on the small screen; and let's not forget the heartaches of seeing some of our favorite characters dying without any warning.
Through its epic eight seasons, HBO's hit fantasy captivated fans from all over the world, managing to pull in millions upon millions of viewers each week.
As many are still trying to take a breather after what happened on Sunday night's series finale, and finally seeing who took their rightful place on the Iron Throne, we've complied a list of places to visit for those who are not ready to let go just yet. While the fictitious world of the Seven Kingdoms might seem far removed from our reality, these are the real life locations that have played the backdrops for the stunning landscapes seen in the show.
And of course it's not just the filming spots that have been spotlighted, we've made some suggestions on local streetwear shops to check out along with various activities to keep you busy.
From beautiful Northern Ireland to the coasts of Scotland, these are the five Game of Throne locations to visit in the UK.
1. The Dark Hedges of Armoy
Location: Country Antrim, Northern Ireland
First Seen: Season 2, Episode 1 "The Night Lands"
Disguised as a boy, Arya Stark escapes King's Landing on a wagon as she tries to make her way up North to find Jon Snow. The road of trees is known as the Kingsroad which runs from Castle Black to the capital.
How to visit: This now iconic path that leads up to a Georgian mansion in Northern Ireland features beech trees that were planted by the Stuart family over 200 years ago. Located just one hour away from Belfast, you can book your visit with TripAdvisor starting at £35 GBP (approximately $46 USD) per person.
What to do: Situated close to the city centre of the Northern Irish capital, visitors can enjoy shopping at the local size? for the latest sought after sneakers or head over to the Titanic Belfast where the main Game of Thrones sound stages are situated. If you're lucky enough, you may even run into one of your favorite characters.
2. Downhill Strand
Location: County Londonderry, Northern Ireland
First Seen: Season 2, Episode 2 "The North Remembers"
Shown throughout the seasons, firstly as guarded by Stannis Baratheon for his brother Robert, the location then becomes the place of Jon and Daenerys' first meeting in Season Seven, Episode 3 "The Queen's Justice."
How to visit: Situated near Castlerock railway station, the iconic locale is home to Dragonstone. However you won't be able to see the main castle as part of it was built for filming in other locations and sound stages, while the rest added in via CGI in post-production. TripAdvisor also offers up trips to this spot starting at approximately $53 USD.
What to do: Housed on the cliffs is Mussenden Temple which provides a series of concerts and musical performances throughout the year. The gorgeous beach, which is one of the longest in Northern Ireland at 7 miles (11 km) long, also offers up a beautiful view of the rugged country while you enjoy a nice surf or sunbathe. Head over to National Trust for more details.
Visitors can also play a round of golf at the Castlerock Golf Club or head over to Coleraine, which is 30 miles away, to indulge in the local food markets and indoor soccer pitch.
3. Doune Castle
Location: Stirling, Central Scotland
First Seen: Season 1, Episode 1 "Winter Is Coming"
Originally built in the thirteenth century, this medieval castle is used for the location of Winterfell (capital of the North) and home of the Stark family. The stronghold's exterior was utilized for several shots while its interior was used for Robert Baratheon's arrival in the pilot episode.
How to visit: The castle is located only an hour drive away from the Scottish capital of Edinburgh. Starting from £42 GBP (approximately $55 USD), interested fans can visit the historical location along with trying to catch a glimpse of the Loch Ness monster or go for a Whisky tasting. Trips are available at Viator.
What to do: Not only GoT fans will be flocking to this site as the castle was also showcased in the film Monty Python and the Holy Grail. Along with featuring a guide narrated by Monty Python member Terry Jones, the castle also holds an annual "Monty Python Day." An entry fee of £9 GBP is set in place (approximately $10 USD).
After that, head into Edinburgh and check out the local streetwear offerings from retailers Xile, Focus and Pieute.
4. Ballintoy Harbour
Location: County Antrim, Northern Ireland
First Seen: Season 2, Episode 2 "The Night Lands"
The fishing village of Ballintoy is the main setting for Lordsport the port of Pyke, which is one of the eight Iron Islands and home to the Greyjoys.
How to Visit: Ballintoy Harbour is located one hour by car outside of Belfast and only a short drive from Giant's Causeway. TripAdvisor offers up a bevy of day trips to the famous spot.
What to do: Enjoy the coastline and portside appeal of this quaint fishing town and even get your photo taken next to the GoT plague. Afterwards, head back to the UNESCO World Heritage site of Gaint's Causeway to enjoy some adventurous coasteering or take a 20 min ride down to the Dunluce Castle, a medieval ruin that plays home to House Greyjoy. The castle is only accessible via a bridge connecting it to the mainland.
5. Castle Ward
Location: Downpatrick, County Down, Northern Ireland
First Seen: Season 1, Episode 1 "Winter Is Coming"
Castle Ward is set in Winterfell, home of House Stark. Seen in the very first episode of the hit series where we were first introduced to the Stark family of Ned, Catelyn, Rob, Sansa, Ayra, and Bran, along with Jon Snow. The historic farmyard also houses the Whispering Wood and featured many key scenes such as the Baelor battle.
How to Visit: Located 40 mins from Belfast, 2 hours from Dublin and 2.5 hours from London, Castle Ward is probably the most organized and popular Game of Thrones filming locations you can visit. Starting from £29.50 GBP (approximately $38 USD), find a tour suited for you over at gameofthrones-winterfelltours.com.
What to do: Fans of the show will be able to dress in fur caps, take an archery lesson and explore the forest where the Stark children found their direwolves. Visitors will also be taken around the tower window Bran Stark "fell" from and the Winterfell Crypt. Additionally a cycling tour around the site is also offered.