Watch Kit Harington Cry During a Pivotal 'Game of Thrones' Table Read
From 'The Last Watch' documentary. WARNING: major spoilers ahead.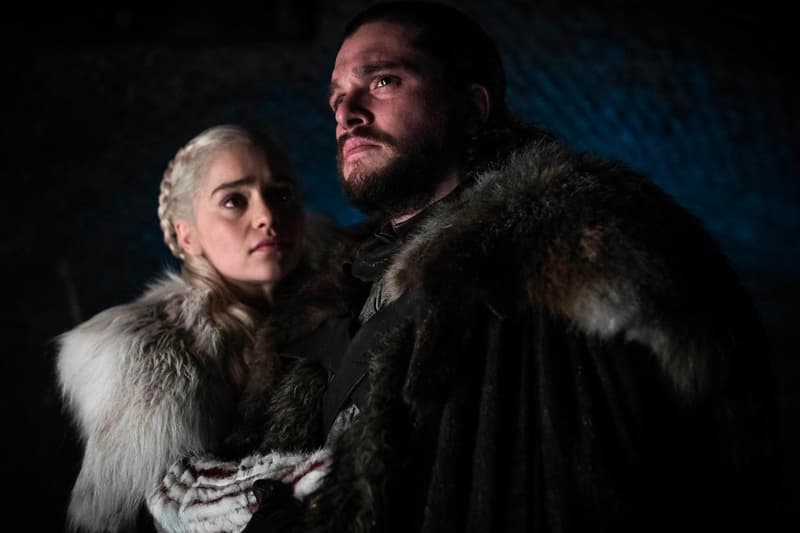 HBO eased fans into the culmination of Game of Thrones by airing Game of Thrones: The Last Watch, a documentary detailing how the fantasy epic's final season was made.
Early on in the docu, the cast can be seen sharing a table read for the series finale. Kit Harington, who provides a major plot twist in this episode, runs through the script as normal until his final scene with Daenerys Targaryen. As the reading continues, Harington's jaw drops in shock before resting on the table for support. He suddenly takes a look at Emilia Clarke — who's simply nodding at him because she's already read the script — with his hand covering his mouth upon realizing that Jon Snow had just killed her. Harington can clearly be seen turning red in the face and tearing up at the idea of that scene, proving that all the actors were as heavily invested in the show as the fans.
Watch the short clip below.
In related news, HBOs Programming President defended the Thrones runners after the mixed reaction to the series finale.
Kit Harington's reaction to learning Jon kills Daenerys is so relatable I can't even. #TheLastWatch pic.twitter.com/OfqzeRKmbG

— C. | jon and dany deserved better (@carohuntz) May 27, 2019