Duke of Harajuku Relishes in Light-Hearted Trap on Eponymous Debut EP
The tokyovitamin artist returns with his first project.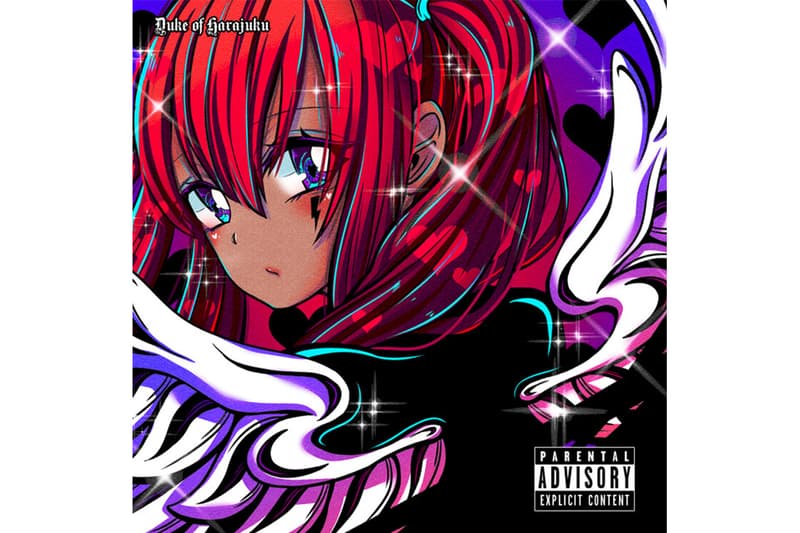 Georgia-bred artist Duke of Harajuku, real name Antarius, moved to Tokyo nearly seven years ago, rapidly absorbing the locale in newfound ways, later joining fellow music-heads to create culture collective and music label tokyovitamin. Now the rapper has furthered his own artistic pursuits with his eponymous debut EP, Duke of Harajuku, eloquently blending sonic sensibilities from his Georgian hip-hop roots and current Tokyo home.
Duke of Harajuku flows effortlessly in both English and Japanese, relishing in beats that are playfully-trappy – side-chained melodies provide a blissful sense of light-hearted fun, with trap-laden 808 basslines reinforcing more night-ready aspects. The EP, produced by Star Boy, offers up a unique sense of contradiction in this manner due to its inherent soft-yet-hard instrumentals, with the Duke himself carrying out auto-tuned verses that relish in hard-tinged lyricism. Features on the project include fellow tokyovitamin member Little Dead Girl, and rapper Who 28.
You can listen to Duke of Harajuku's eponymous EP below.
For more music news, Tyler, The Creator debuts at no. 1 spot on Billboard 200 with IGOR.