Tyler, The Creator Celebrates Theresa May's Resignation
Welcome back to the country.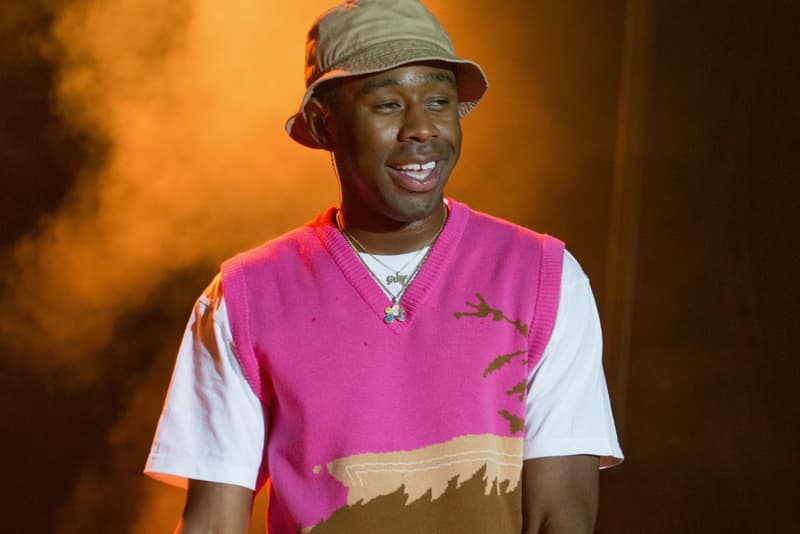 Over the bank holiday weekend, U.K. Prime Minister Theresa May announced her resignation to the delight of Tyler, The Creator.
Taking to his personal social media account, the rapper posted "theresa gone, im back." May banned Tyler from the U.K. back in 2015, then as the United Kingdom's home secretary, over his lyrics for "encourag[ing] violence and intolerance of homosexuality." She also went on to state his songs "foster hatred with views that seek to provoke others to terrorist acts."
Tyler was then forced to cancel all his appearances in the country including his tour dates accompanying the release of his album Cherry Bomb. In an interview with The Guardian that same year, Tyler said he believed his ban was racially motivated. "I was starting to think that they did not like the fact that their children were idolizing a black man." He also called his detention at the U.K. border "one of the shittiest days I've ever had."
The rapper will be returning to London for a two night performance at the O2 Academy in Brixton on September 16 and 17. Earlier this month, Tyler's impromptu live gig was shutdown after massive crowds assembled in Copeland Park and Bussey Building.
May announced her surprise resignation on Friday, May 24 after multiple failed Brexit deals; she will quit as party leader on June 7.
In case you've missed it, watch Tyler, The Creator perform IGOR in full.
theresa gone, im back

— Tyler, The Creator (@tylerthecreator) May 24, 2019