Neymar Jr. Stripped of Brazil Captaincy Ahead of Copa America
PSG teammate Dani Alves to replace him.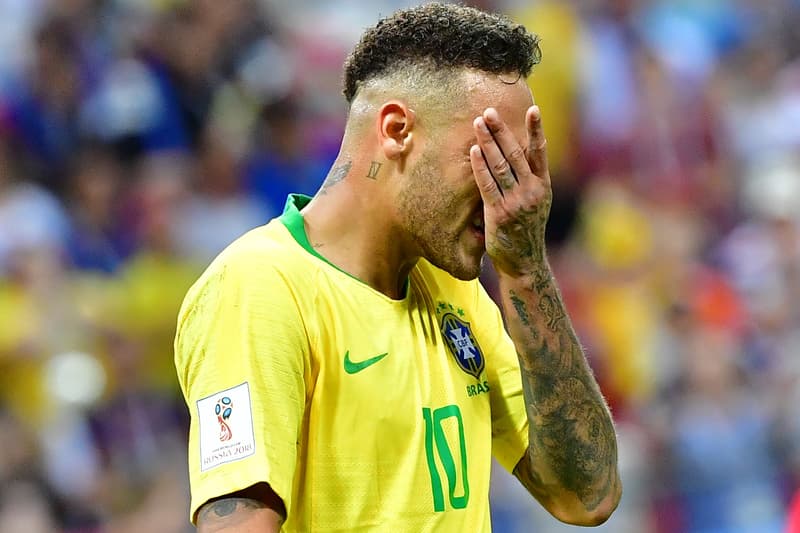 Neymar Jr.'s Brazil captaincy run has been cut short this morning. After being named the permanent Brazil captain by head coach Tite in September 2018, Neymar will now be replaced by 36-year-old club and country teammate Dani Alves, reports the BBC.
Tite broke the news to 27-year-old Neymar last weekend confirming Neymar's indiscipline among other things forced him to take such actions. Neymar faced a three match ban earlier in March for hitting a fan following Paris Saint-Germain's defeat to Rennes in the Coupe de France final on April 27; he was also suspended from a Champions League fixture for insulting a match official after PSG's defeat to Manchester United and was reportedly involved in a dressing room incident with his PSG teammates.
Tite told the press, "Neymar made a mistake, which was his fault. I will speak with Neymar about it. I will speak with him about manners. I will speak with Neymar as the Brazil coach, but also as a human being. It will be about manners and principles." He continued, "The most important thing is to have an exchange with Neymar, as I did with Douglas Costa (when the Juventus player was involved in a spitting incident). Any problems regarding a player's behavior will be treated as a matter of education."
The Country Football Federation (CBF) also released an official statement citing, "The decision has been given to Neymar by coach Titte."
The team shuffle comes just a few weeks ahead of the 2019 Copa America tournament. Alves will step in and wear the team's arm band as they battle Qatar and Honduras in a few friendly games before the tournament kicks off on Friday, June 14 until Sunday, July 7 in Brazil. The eight-time champions will face Bolivia, Venezuela and Peru in the group stages.
For more on Neymar, we recently sat down with the player in Paris where he talked tattoos and his new Diesel fragrance.
Dani Alves has replaced Neymar as Brazil's captain ahead of Copa America pic.twitter.com/r6qMW7DcoX

— B/R Football (@brfootball) May 28, 2019
GLOBO:

36 year old Dani Alves will captain Brazil at this summer's Copa América, instead of Neymar Jr. pic.twitter.com/E5Cf77v3fa

— Brazil Football ?? (@BrazilEdition3) May 27, 2019