Tyga's Latest Diamond Chain from Ben Baller Took Over 3 Months to Make
Taking the form of Archangel Michael.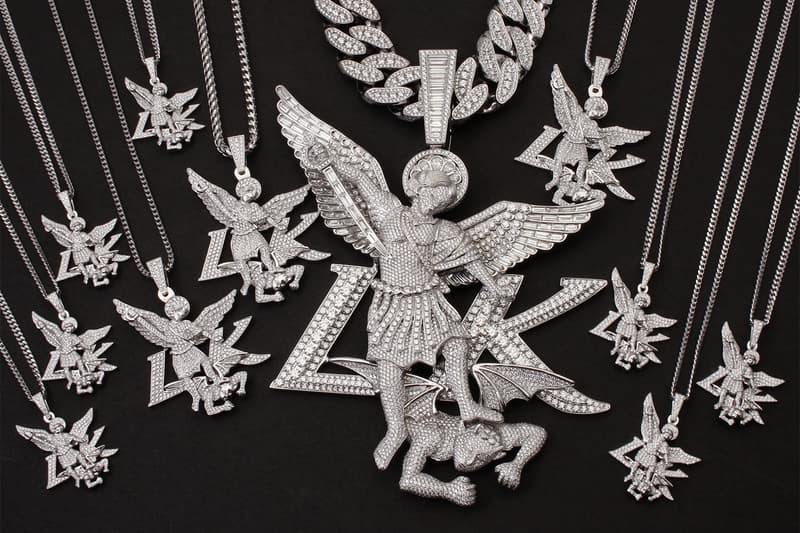 1 of 6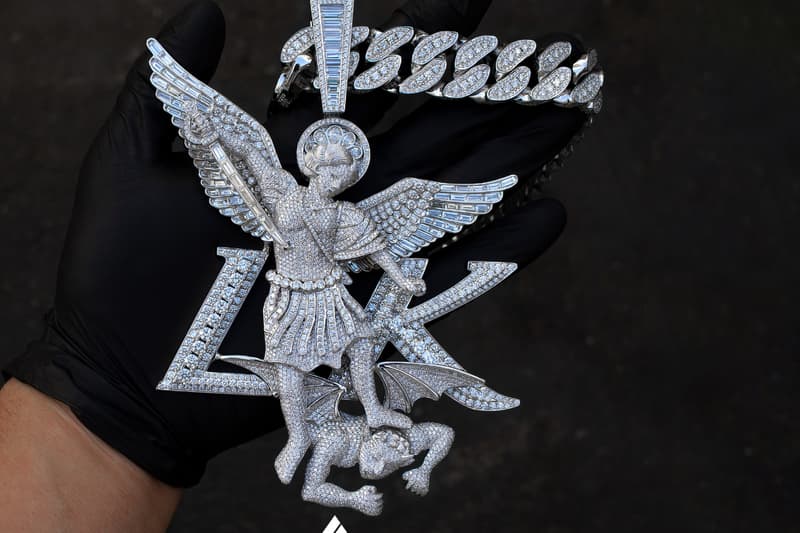 2 of 6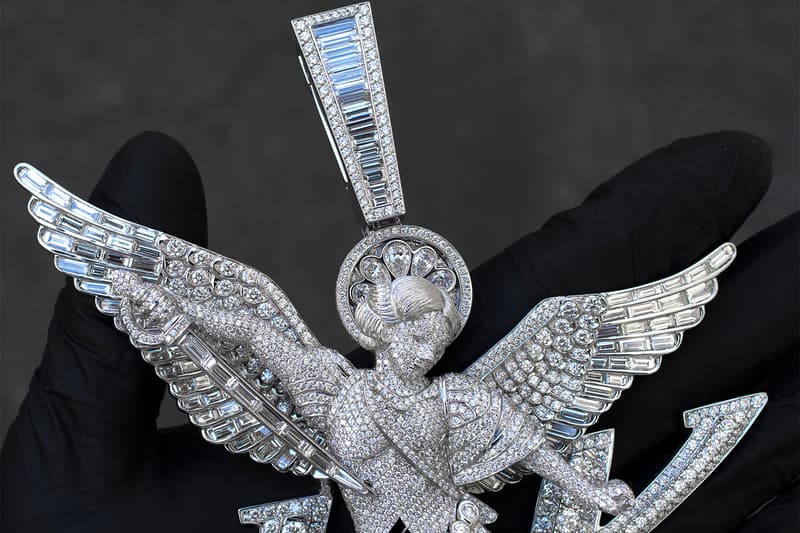 3 of 6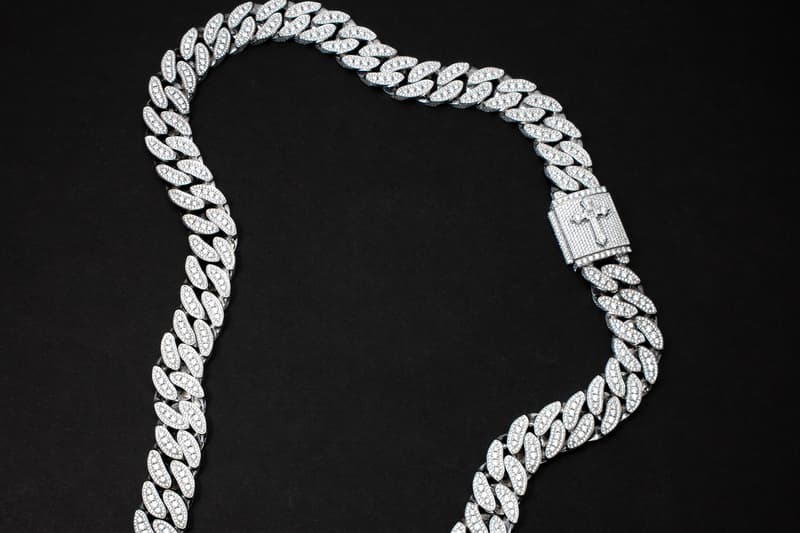 4 of 6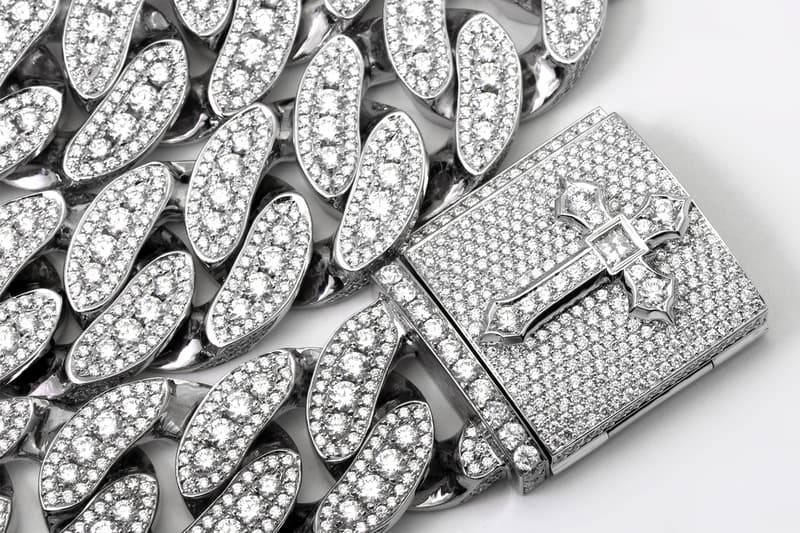 5 of 6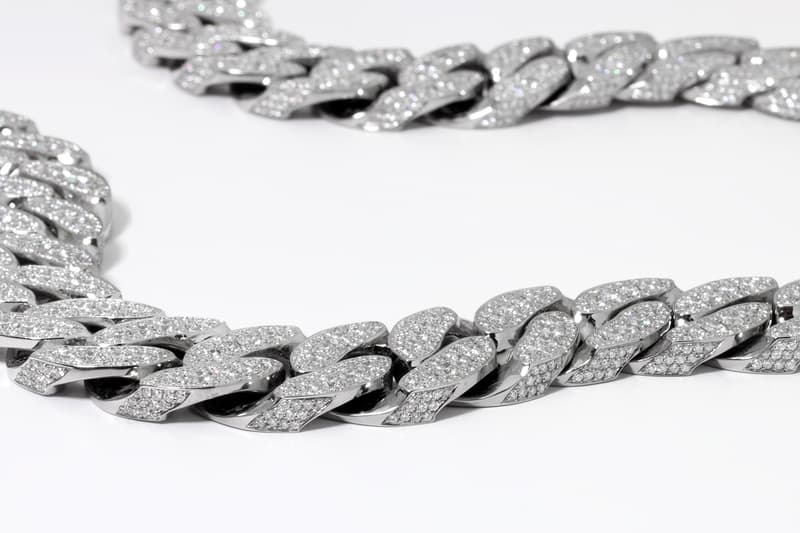 6 of 6
Ben Baller recently took to Instagram to unveil his latest diamond masterpiece. Special-ordered from Tyga — perhaps to celebrate his Summer banger "Goddamn" — the chain takes the form of Archangel Michael in the textbook pose of vanquishing Satan.
This chain metaphorically symbolizes Tyga's approach to dealing with haters, as he steps all over the doubters. Keeping with his label, "LK" (Last Kings) can be seen in the background of Saint Michael. While there is no exact carat weight of diamonds on the chain, we can see a number of large baguette-cut diamonds at the bail, sword, and on the wings, while pear diamonds make up the halo; there is over 2kg worth of 18k gold in the chain and pendant alone. Other details in this chain include diamonds at the side of the flooded Cuban-link chain and a bible/cross locking clasp.
Ben Baller commented on the chain as being a "true masterpiece" that makes it onto the "Sotheby's radar." He then went on to explain: "It's a different type of drip. Like no other jeweler is in my rearview for the last few years. In fact, I'm not even doing pieces for under $250,000 USD unless you're a super close friend of mine."
Tyga is estimated to have dropped over $500,000 USD with Ben, with $400,000 USD going towards the pendant/chain combo, and the remaining $100,000 USD going towards 10 team chains.
Have a look at the detailed images of this insane piece, and for more IF & CO. jewelry, check out Ben Baller's previous piece he made for Kid Cudi.