Patagonia Sues Anheuser-Busch InBev for its Brand-Impersonating Beer
Patagonia introduced its own beer in 2016 called Long Root.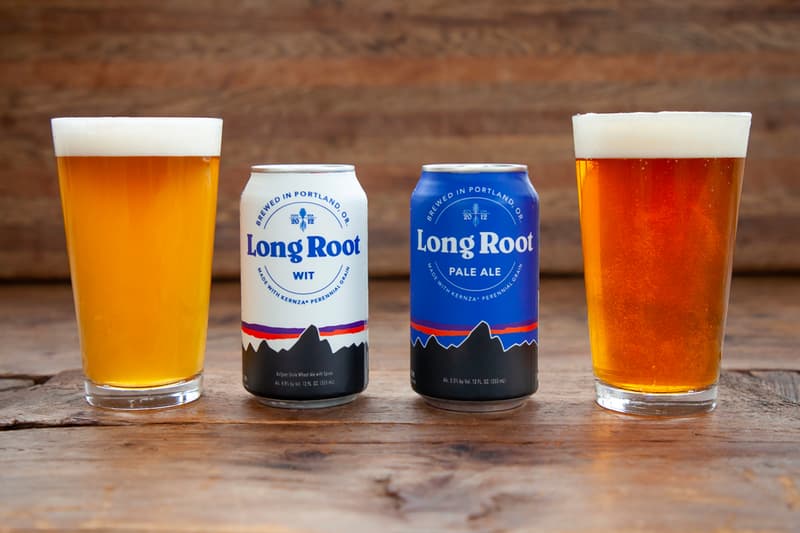 Outdoor clothing company Patagonia, which currently sells its own Long Root wit and pale ale, has filed complaints in a US District Court against Budweiser's parent company Anheuser-Busch InBev for selling a beer that allegedly impersonates the former company's brand.
In 2012, AB InBev was granted a trademark to sell "Patagonia" beer, and the company waited until 2018 before the beer hit the shelves. Since its release, Patagonia now accuses AB InBev for trademark infringement by selling a beer bearing its name and marketing the alcoholic beverage as though it was Patagonia's own product. The packaging for the beer features a silhouette of a mountain and the name "Patagonia" in large letters, a point Patagonia has issue with, claiming that the beer company "has gone as far as creating a logo that is strikingly similar to Patagonia's famous mountain silhouette logo that has appeared continuously for decades on millions of products."
The outdoor gear brand further claims that AB InBev has been appropriating Patagonia's brand image by selling the brew and various Patagonia-beer-branded apparel in pop-up stores at ski resorts, which the clothing giant claims is its territory. Adding more to its claim, Patagonia attacked AB InBev for its environmental initiative, stating that AB InBev "tried to connect its beer with environmental conservation by claiming to plant a tree for each case of beer sold, an initiative that Patagonia would welcome but for the fact that AB is clearly attempting to copy Patagonia's famous brand identity to confuse consumers."
In a statement issued to CNN, a spokesperson for AB InBev replied to Patagonia's claims with the comment that "We are aware of this lawsuit and believe it to be without merit. We will vigorously defend our trademark rights."
Stay tuned for more updates as the legal dispute between these two industry giants progresses.
In other striking news about Patagonia, the brand has recently announced that they will no longer be working with certain "ecologically damaging" companies.
A great beer and a great cause! When you buy a case of Patagonia they plant a tree! Sip, sip, hooray! #LocalOnTap #GoodNewsTues pic.twitter.com/M0FZuNv0rJ

— Daytona On Tap (@daytonaontap) April 9, 2019
DISCLAIMER: We discourage irresponsible and/or underage drinking. Drink responsibly and legally.