Marvel Studios Highlights All Post-Credits Scenes Ahead of 'Avengers: Endgame' Premiere
"We're in the endgame now."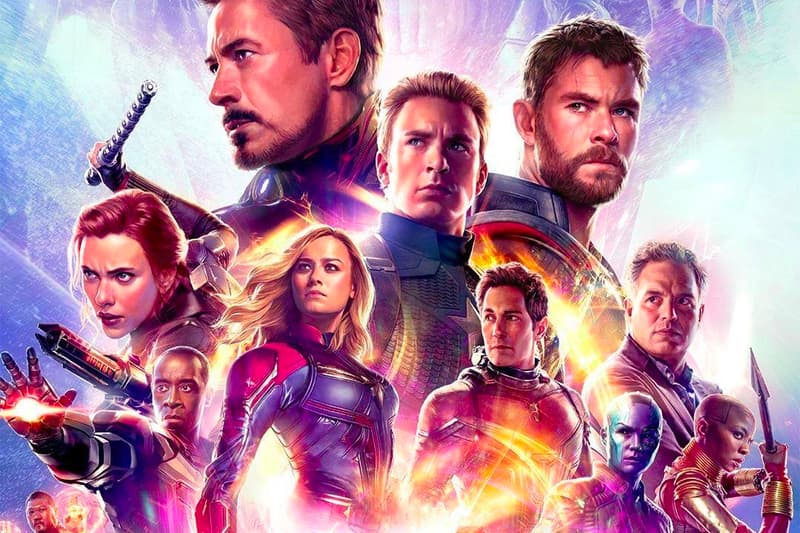 With just four days away from the official premiere of Avengers: Endgame, Marvel Studios is continuing to build anticipation for the culmination of "The Infinity Saga."
Comprised of 22 feature films, the ambitious project launched back in 2008 has served to introduce Marvel Comics and its classic characters to a whole new generation. Throughout the three phases of "The Infinity Saga," upcoming movies in the MCU were teased with what is now commonly known as post-credit scenes.
Ahead of the April 24 global opening of Avengers: Endgame, Marvel Studios has now rounded up all the post-credits it has put together to help show fans the journey they have been on. Memorable teasers include the shawarma scene from The Avengers, the Teenage Groot moment at the end of Guardians of the Galaxy Vol. 2 and Thor learning about Doctor Strange's ability to refill his beer that came at the end of our first encounter with the Sorcerer Supreme.
Watch all the post-credits scenes from the Marvel Cinematic Universe below.
In case you missed it, Robert Downey Jr. recently revealed new details about the Avenger's final showdown with Thanos.
From the end credits to the endgame…

— Marvel Studios (@MarvelStudios) April 22, 2019
"You've become a part of bigger universe, you just don't know it yet." pic.twitter.com/eOmLZO5l1d

— Marvel Studios (@MarvelStudios) April 22, 2019
"What if I told you we were putting a team together…" pic.twitter.com/6fvpAvd9kL

— Marvel Studios (@MarvelStudios) April 22, 2019
"Sir, we found it." ? pic.twitter.com/Dv4pURzD1z

— Marvel Studios (@MarvelStudios) April 22, 2019
"Well I guess that's worth a look." pic.twitter.com/iPZOnhBZzA

— Marvel Studios (@MarvelStudios) April 22, 2019
"You here with a mission sir?" pic.twitter.com/aynOatBSL6

— Marvel Studios (@MarvelStudios) April 22, 2019
— Marvel Studios (@MarvelStudios) April 22, 2019
Shwarma break. pic.twitter.com/Bf7Si7UEPk

— Marvel Studios (@MarvelStudios) April 22, 2019
"You with me?" pic.twitter.com/V4FNKC9ia1

— Marvel Studios (@MarvelStudios) April 22, 2019
"One down, five to go." pic.twitter.com/hY7PgVzhw4

— Marvel Studios (@MarvelStudios) April 22, 2019
"Sooner or later they will meet the twins." pic.twitter.com/u2Ec5sUZYk

— Marvel Studios (@MarvelStudios) April 22, 2019
— Marvel Studios (@MarvelStudios) April 22, 2019
"Fine. I'll do it myself." pic.twitter.com/eOXelWUHXh

— Marvel Studios (@MarvelStudios) April 22, 2019
"We're on our own." pic.twitter.com/bxRU1h1C8o

— Marvel Studios (@MarvelStudios) April 22, 2019
"You know if they find out he's here, they'll come for him."

"Let them try." pic.twitter.com/UmFJzH15Ou

— Marvel Studios (@MarvelStudios) April 22, 2019
"Allow me to help you." pic.twitter.com/PkAExIy7Qb

— Marvel Studios (@MarvelStudios) April 22, 2019
"And now I know how Yondu felt." pic.twitter.com/YeSEcKfiFv

— Marvel Studios (@MarvelStudios) April 22, 2019
"I wouldn't worry, brother. I feel like everything is going to work out fine." pic.twitter.com/4CvS1u0OEP

— Marvel Studios (@MarvelStudios) April 22, 2019
"Come. Much more for you to learn." pic.twitter.com/SrmIA6wdc7

— Marvel Studios (@MarvelStudios) April 22, 2019
— Marvel Studios (@MarvelStudios) April 22, 2019
"Guys?!" pic.twitter.com/Yrt6MREuTt

— Marvel Studios (@MarvelStudios) April 22, 2019
"Where's Fury?" pic.twitter.com/NxJ4sQeqDc

— Marvel Studios (@MarvelStudios) April 22, 2019
"We're in the endgame now." See Marvel Studios' #AvengersEndgame in 4 days. Get your tickets now: https://t.co/BSK2ltUF9f pic.twitter.com/J0VtKHatPA

— Marvel Studios (@MarvelStudios) April 22, 2019