Mach-Hommy Reconnects with Tha God Fahim & Your Old Droog for "Phi Slamma"
Three of the underground's most talented lyricists unite.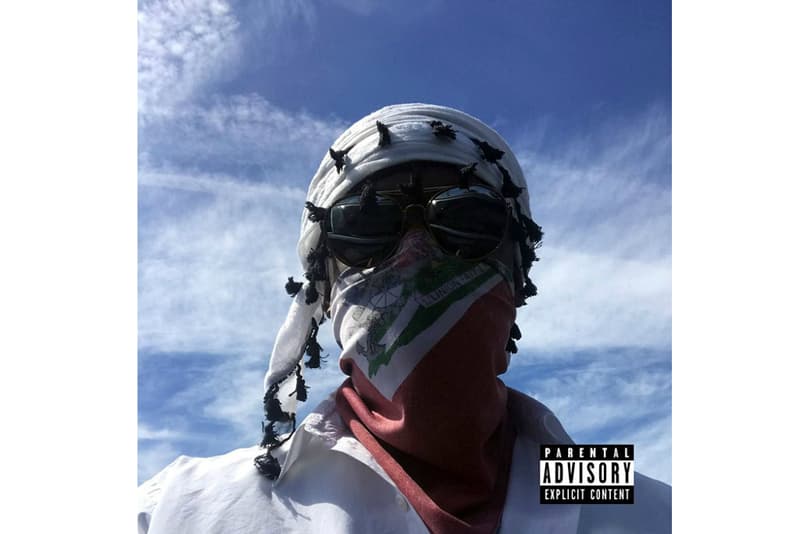 Mach-Hommy has been in a collaborative mood as of late; in the past month alone, he's appeared on Your Old Droog's It Wasn't Even Close project and cooked up an entire album with legendary Cypress Hill beat-architect DJ Muggs, Tuez-Les Tous. Now, continuing to crank out heat alongside other skilled artists, the elusive lyricist reconnects with Your Old Droog once more for a Tha God Fahim-assisted cut titled "Phi Slamma."
"Synergy is important. It's not just you play the beat and I have to jump out of my seat and whatever. I'm not a trained monkey," Mach-Hommy previously told Billboard, explaining his mindset towards collaborative records like the Nicholas Craven-produced "Phi Slamma." "Real synergy is all about the nuances, developing a rapport with patterns as a creative mind and a creative thinker. Because that's the most important thing you have, your patterns, your loops. Those things exist in behavior too, not just in the music you're making. There is a creator that is a very important part of the creation you seek. You seek some sort of unity, the unification of minds or souls or however you see it. You want unity so there has to be synergy. There has to be A-to-B and B-to-A complementary forces. It's physics. That's what I mean by synergy."
You can stream Mach-Hommy, Your Old Droog and Tha God Fahim's new collaborative single "Phi Slamma" below.
For more impressive, forward-thinking new hip-hop, check out Kent Loon, Chester Watson and DVME's "Addicted" track, which was released earlier this week.