DJ Muggs & Mach-Hommy's Joint Album 'Tuez-Les Tous' Is Here
12 essential tracks.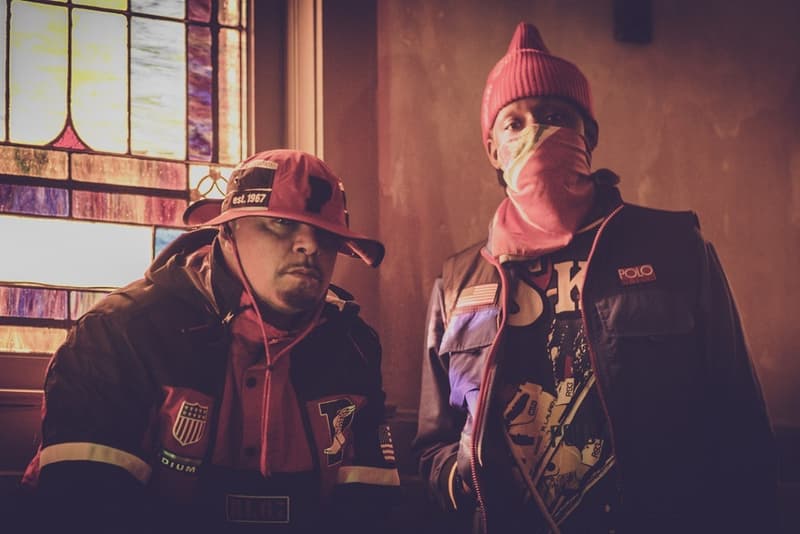 Towards the end of last month, DJ Muggs and Mach-Hommy shared the second single in support of their anticipated collaborative studio album Tuez-Les Tous. Now, as promised, DJ Muggs and Mach-Hommy's joint project is here and available for streaming.
DJ Muggs and Mach-Hommy's Tuez-Les Tous project is made up of 12 new tracks, and includes guest contributions from Meyhem Lauren, Your Old Droog, Tha God Fahim, King Fuu and Big Cheeko.
"Synergy is important. It's not just you play the beat and I have to jump out of my seat and whatever. I'm not a trained monkey. Real synergy is all about the nuances, developing a rapport with patterns as a creative mind and a creative thinker. Because that's the most important thing you have, your patterns, your loops. Those things exist in behavior too, not just in the music you're making," Mach-Hommy explained to Billboard last month, sharing his thoughts on musical collaborations. "There is a creator that is a very important part of the creation you seek. You seek some sort of unity, the unification of minds or souls or however you see it. You want unity so there has to be synergy. There has to be A-to-B and B-to-A complementary forces. It's physics. That's what I mean by synergy."
"What was most impressive is how he managed not to make any of the many preconceived moral value judgments about me, my creative process, or even my immediate circle, all the faux pas that many others before him had made up until then. But, you know, as they say much too often, real recognize real," Mach-Hommy added, talking specifically about his Tuez-Les Tous collaborator DJ Muggs. "He's not afraid to teach and at the same he's not afraid to learn as well."
You can stream DJ Muggs and Mach-Hommy's new Tuez-Les Tous album below.
For more, revisit DJ Muggs and Roc Marciano's KAOS album from October 2018.