The Avengers Are Hosting 'Jimmy Kimmel Live!' for an Entire Week
Iron Man, Black Widow, Ant-Man, and more.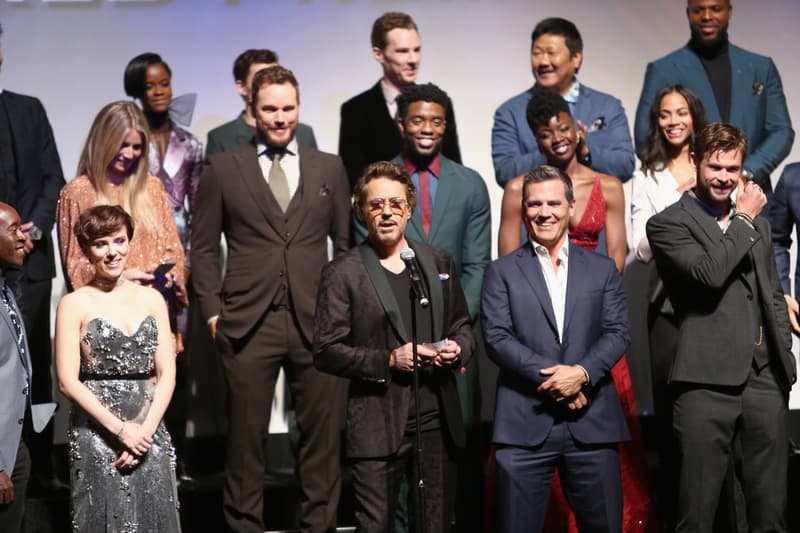 The cast of Avengers: Endgame will be featured on each episode of Jimmy Kimmel Live! next week before the film goes on to smash the box office April 26.
The schedule is as follows: Monday's episode will feature the likes of Robert Downey Jr. (Iron Man), Scarlett Johansson (Black Widow), Paul Rudd (Ant-Man), and Chris Hemsworth (Thor). Meanwhile, Tuesday and Wednesday will feature Danai Gurira (Okoye) and Jeremy Renner (Hawkeye/Ronin) respectively, followed by Don Cheadle (War Machine) on Thursday night.
Tom Holland (Spider-Man) unfortunately is not slated to host, despite revealing his costume on Kimmel back in October. Further plans for other characters as well have not been revealed, but surprises may come.
This isn't the first time the actors have put on their spandex to help host a show, as a few Avengers assembled to help host the Oscars earlier this year back when the Kevin Hart scandal was going on.
Catch Jimmy Kimmel Live!: Avengers Week starting April 8, and watch Marvel Studios' Avengers: Endgame in theaters April 26.
In other entertainment news, take a look at the new trailer for Cobra Kai season 2.
'Jimmy Kimmel Live!' is assembling a major Marvel tie-in happening #AvengersEndgame https://t.co/0FSBrPXeNI

— Deadline Hollywood (@DEADLINE) April 4, 2019
Check out the exclusive #AvengersEndgame posters for @IMAX, @DolbyCinema, & @RealD3D.

Get tickets now: https://t.co/h90aWvzX1D pic.twitter.com/rjUctMWBL1

— Marvel Studios (@MarvelStudios) April 2, 2019