Amon Tobin's 'Fear in a Handful of Dust' is Extraterrestrial Jazz Fit for Humanity
After eight years, the IDM pioneer has returned with his ninth studio album.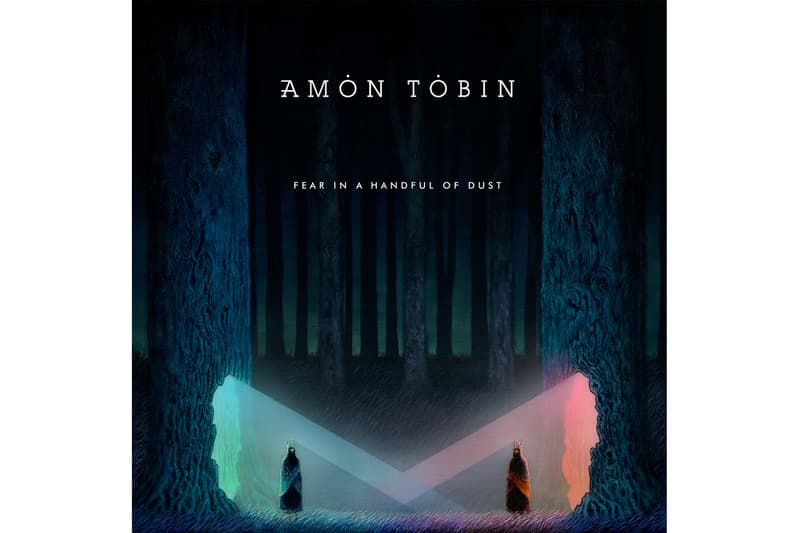 Eight years can take its toll on artists – it can sway them into new directions, challenge their own principles of artistry and interpretations of what makes us human. But for cult legend Amon Tobin, a riveting pioneer of the IDM movement, not much has, and his ability to craft the extra-worldly soundscapes has remained much intact. While many artists tire away at riveting depictions of established genres that relish in glimmeringly perfected structure, Tobin has never attempted to make any of his music shine in such a way. For much of his sonic universe is a distorted, raw, and unfiltered vision of humanity's imperfections.
For much of Tobin's career, he has managed to tap into his background of no formal training to his benefit. It is, in many ways, this lack of formality that has birthed his unequivocally idiosyncratic sound, taking to a various amount of instrumentation that is excellently paired alongside electronic sensibilities. For years he has found himself as someone who is remarkably consistent – every album from 1996's Adventures in Foam to 2011's ISAM are remarkable in their own right, but it was 1997's Bricolage and 1998's Permutation that still remain Tobin's most treasured works. These projects relished in a Jazz-like sound that felt as if it had come through a radio-wave transmission from an Alien planet. His production is so deeply extraterrestrial yet somehow completely human — a cracked vision that remains remarkably truthful in its emotional convictions. And so forth, after a nearly 8 years hiatus, the despot of other-worldly sound design has returned with his 9th studio album, Fear in a Handful of Dust.
In many senses Tobin's latest project relishes in much of the same ethos as ISAM did. He previously described the 2011 release as "sound sculptures" – more accurately described as a sense of aural vignettes. Impeccably engineered to evoke a variety of emotions, the new project turns from much of his classic emphasis on rhythm to newfound distortions that relish in other-worldly melodies. Each song of the new project acts like an abstraction, non-conforming to a certain theme or idea. Its mystery is what makes each offering so compelling. The album takes you from moments of catharsis to moments of total anxiety, with a looming sense of claustrophobia that oozes through the album's bottom-layer. While it's hard to compare Tobin's projects, Fear in a Handful of Dust is a perfectly-placed follow-up to ISAM. It seems eight years has done Tobin well, giving him enough space and time to really ponder his own artistry in a way that he can reflect progress to himself and to his followers.
You can listen to Amon Tobin's Fear in a Handful of Dust below. If you'd like to support him, you can purchase it via his Bandcamp page.
In case you missed it, Aphex Twin celebrated Coachella with a surprise pop-up.