Best New Tracks: ScHoolboy Q, FKA twigs, Gunna, Quavo, 'Game of Thrones' & More
Another great week.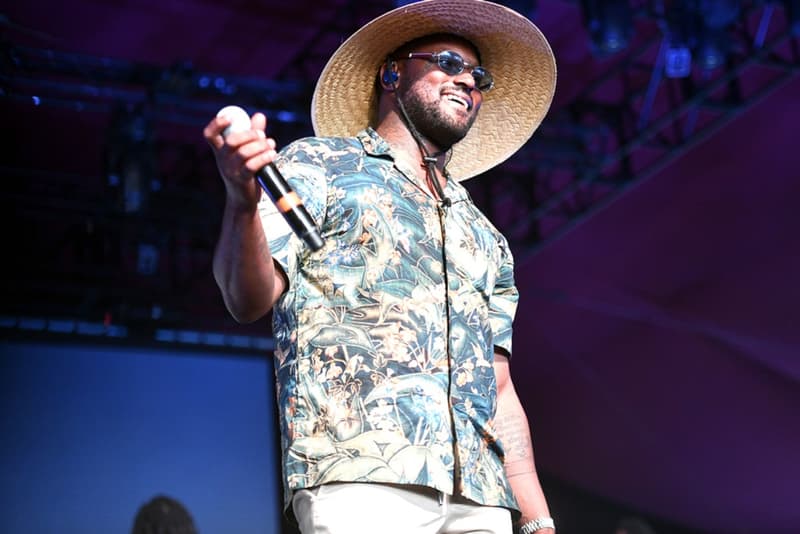 Last week, our Best New Tracks series shined the spotlight on new releases from Modest Mouse, Leven Kali, The O'Jays, KATIE and others. This time around, we're showcasing new projects, videos and singles from ScHoolboy Q, FKA twigs, Gunna, Metro Boomin, Yella Beezy, Quavo, Gucci Mane, Lil Sheik, BravotheBagChaser, Big $wift, Mach-Hommy, Kent Loon, ComptonAssTG, Shordie Shordie, Fenix Flexin and more.
Lil Sheik – "Actin Boujee"
On May 10, SOB X RBE affiliate Lil Sheik plans to release a new full-length project titled Stuck In These Streets II. Made up of 12 new tracks, Stuck In These Streets II features high-profile collaborative records with fellow Northern California rappers DaBoii, Yhung T.O., Mike Sherm and Philthy Rich, as well as OMB Peezy. In support of the aforementioned project, Lil Sheik is serving up a Stacking Memories-directed music video for one of its supporting singles, "Actin Boujee."
"I feel like Stuck In These Streets 2 is just an instant classic," Lil Sheik tells us, sharing his thoughts on his upcoming album. "The whole process of me making this album was just legendary from the jump; my flow; the beats I picked to go with this project; the lyrics; everything. It's like I'm only getting better every album I put out. You can listen back to Stuck In These Streets 1 if you haven't already heard it and just see the progress of me getting better as a artist."
Curren$y & LNDN DRGS – "Sake"
In the near future, Curren$y and LNDN DRGS are planning on releasing a joint project. LNDN DRGS emcee Jay Worthy has worked with Spitta on multiple occasions, and is also working on dropping several other collaborative efforts in the near future; Curren$y has been in a collaborating mood lately as well, having shared an acclaim nine-track release with Freddie Gibbs last fall, Fetti. To introduce listeners to their upcoming collab-tape, Curren$y and LNDN DRGS unleash its lead single, "Sake."
Big $wift & BravotheBagChaser – "Fasho"
Big $wift and BravotheBagChaser have teamed up with producers Cypress Moreno and RobTwo for a new single titled "Fasho."
"My lifestyle inspired this record. If you ever been to a real LA show then you know it's mando to be strapped up," Big $wift tells us, sharing some insight into the origins of "Fasho." "The sound of the record to me embodies the sound of the southeast and that's what I want to bring to life. Shoutout my paisas for the inspiration. Bravo is a young street n***a who can relate and f*ck with the record, and Cypress and RobTwo are some of the best producers in the country and they're really my n***as too [laughs]. Only right for this record to come together as organic as it did."
Fenix Flexin & BravotheBagChaser – "Bravo Flexin"
Here's some more essential new heat from fast-rising young LA rapper BravotheBagChaser. This time around, he joins forces with Shoreline Mafia star Fenix Flexin for a fittingly-titled track known as "Bravo Flexin." Notably, the song comes to us via its official music video, which was put together by director Juddy Remix Dem.
Metro Boomin & Gunna – "Space Cadet"
Revisiting his 2018 studio project NOT ALL HEROES WEAR CAPES, Metro Boomin links up with Gunna once more for a Zac Facts-directed visual in support of their standout collaboration from that LP, "Space Cadet."
"Chanel shoes overseas, they was patent leather / Shop in Tokyo, Japan, they the best ever / Blueberry t-shirt, sleeve on leather / Hard-top turn the vert, ride in any weather / You ain't gotta bend down, this ain't the propeller / Me and Wheezy spent a dime coppin' Gucci sweaters," Gunna raps on "Space Cadet," serving up bars on the luxury goods he splurges on. "Steady drippin', nigga drownin', I cannot help him / It's the Boominati, guys, we are not the devil (Boominati) / Got Colombia and ties out in Mexico (Mexico) / Wash the Benz a hundred times, still smell dope (Smell dope) / Got some pants from Philipp Plein feel like velcro / A bitch fine and love shoppin' at Rodeo (Yeah) / I be iffy, don't want cop if it's a day old / Ain't stingy, my bro Gunna get a payroll / I just want the pretty women and the pesos / I can only hear the engine in this Lambo."
Kent Loon – "Addicted"
Supporting his next major full-length release, Kent Loon reconnects with close collaborators Chester Watson and Kent Loon for a new single known as "Addicted."
"My life is addictive. I didn't choose to be in this position, it chose me," Kent Loon tells us, explaining the motivations and real-life inspirations behind his latest release. "A song that explains a divine talent, through the everyday struggle of life. Melodies that inspire the balance of loyalty in a world full of fakes. Yet its bittersweet. I'm thankful for DVME and Chester Watson for the production. Enjoy."
ComptonAssTG – "Trust My Instincts"
When it comes to the latest crop of young artists tearing up the southern Calfornia rap scene, ComptonAssTG stands out as one of the area's main artists to watch and one of its hardest-hitting newcomers. For his latest release, he serves up a video for a new track titled "Trust My Instincts."
Mach-Hommy, Tha God Fahim & Your Old Droog – "Phi Slamma"
Mach-Hommy reconnects with Tha God Fahim and Your Old Droog for a new collaborative single dubbed "Phi Slamma."
"Synergy is important. It's not just you play the beat and I have to jump out of my seat and whatever. I'm not a trained monkey," Mach-Hommy recently told Billboard, explaining his mindset towards collaborations like the Nicholas Craven-produced "Phi Slamma." "Real synergy is all about the nuances, developing a rapport with patterns as a creative mind and a creative thinker. Because that's the most important thing you have, your patterns, your loops. Those things exist in behavior too, not just in the music you're making. There is a creator that is a very important part of the creation you seek. You seek some sort of unity, the unification of minds or souls or however you see it. You want unity so there has to be synergy. There has to be A-to-B and B-to-A complementary forces. It's physics. That's what I mean by synergy."
FKA twigs – "Cellophane"
Five years after the release of her debut studio album, FKA twigs is delivering the lead single in support of her sophomore LP. Titled "Cellophane," FKA twigs latest track is billed as her "most vulnerable" record yet and serves as our first taste of her forthcoming project. "Cellophane" comes to us via an Andrew Thomas Huang-directed video, which features pole-dancing sequences that FKA twigs spent several months perfecting.
"When I wrote cellophane over a year ago a visual narrative came to me immediately," she explains. "I knew I had to learn how to pole-dance to bring it to life, and so that's what I did. thank you @andrewthomashuang [Andrew Thomas Huang], for elevating my vision beyond words. you are a visionary. @kellyvon thank you for being with me every step of the way on my precious pole yellow brick road. working with you both on this is a dream come true."
ScHoolboy Q – CrasH Talk
ScHoolboy Q is back with his first new full-length project in almost three years. Known as CrasH Talk, Q's latest album serves as the follow-up to 2016's Blank Face LP and features 14 new tracks, including collaborations with Travis Scott, YG, 6LACK, Kid Cudi, Lil Baby and 21 Savage.
Game of Thrones – For the Throne
HBO and Columbia Records have come together for a special star-studded music project to support the hit-series Game of Thrones. Featuring an assortment of artists from across the genre-spectrum, the For the Throne album is made up of all-new original records cooked up by A$AP Rocky, Travis Scott, The Weeknd, .Joey Bada$$, SZA and others; altogether, the LP delivers 14 songs,
Icewear Vezzo & Big Sean – "Balance"
Back in February, Icewear Vezzo and Big Sean linked up for a new joint single known as "Balance." Now, teaming up with renowned director Kid Art, the two Detroit superstars are serving up the official music video in support of their 2019 Dupri-produced record.
Dam-Funk – "On Code"
On May 17, Dam-Funk plans on releasing a new EP titled STFU II. The follow-up to last year's Architecture II project, STFU II features seven new tracks from Dam-Funk. To support the release, Dam-Funk is serving up a new single, "On Code."
"In this time of colossal distractions, easy trouble online, heavy trolling and cancel culture, this project provides an alternative to instead… just lay back, take a deep breath, stay outta trouble and simply 'glyde' for a while. Nothing illegal about that, right?" Dam-Funk shares via an official statement.
Yella Beezy, Quavo & Gucci Mane – "Bacc At It Again"
Yella Beezy is linking up with Quavo and Gucci Mane for the official music video in support of their collaborative cut "Bacc At It Again." Notably, the "Bacc At It Again" visual was shot in Atlanta and filmed by renowned director Benny Boom.
Shordie Shordie- "Voicemail"
Baltimore star-in-the-making Shordie Shordie is on an incredible hot streak right now, and he's easily one of the most talented up-and-comers in the rap game and one of its strongest young prospects. For his latest release, he enlists director Six7 for the official video in support of "Voice Mail."
ALLBLACK & Kenny Beats – "Blitz"
ALLBLACK and Kenny Beats are reconnecting for the final visual in support of their 2 Minute Drills tracklist. Teaming up with director David Camerena, the pairing serve up a video for "Blitz."
"ALLBLACK is one of those timeless artists and one of those timeless people," Kenny Beats previously told us. "There's no one like him; there's no one that sounds like him; there's no one that looks like him. You can't pull his card. There's no one I have showed his music to him that doesn't get it, whether they listen to this type of music or not, and I think this [ALLBLACK's music] is how Oakland really regains its title in the radio and the rap hierarchy."