Mercedes-Benz EQ Silver Arrow 01 Formula-E Racer Revealed Ahead of Geneva Motor Show
Slated for the 2020 racing season.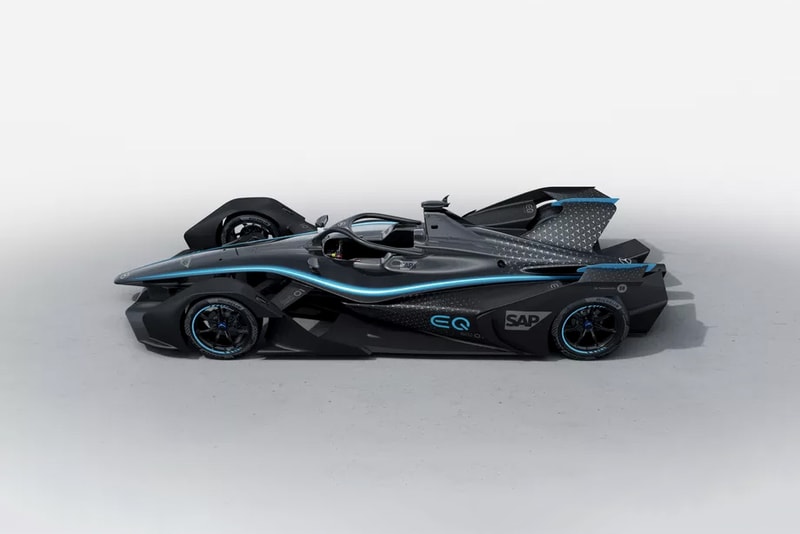 1 of 2
2 of 2
Mercedes-Benz has unwrapped its latest project, the EQ Silver Arrow 01, an all-electric Formula E racer that's set to start racing at the end of 2019.
Packing a 52kWh battery pack, the e-racer produces 340 BHP and a 0-60 mph time of just 2.7 seconds – to put that into perspective, the Tesla Model X has a 100kWh battery and does 0-60 mph in 2.9 seconds. With half the battery size, the Mercedes-Benz also comes in at less than half the weight, and with a custom drivetrain developed exclusively for the EQ Silver Arrow 01, the car is set to be a track-eating machine.
Mercedes-Benz is heading into a direct battle with its fellow German manufacturers Porsche, BMW and Audi with a headstart to the sixth Formula E season, as the racing team for Mercedes will be the already-functioning HWA – a partnership which previously worked with each other to excel in DTM racing ventures.
Check out images of the Mercedes-Benz EQ Silver Arrow 01 above, and keep an eye out for further Geneva Motor Show 2019 announcements.
For some road-going Mercedes news, take a look at the highly limited 577 BHP AMG GT-R Roadster for 2019.