Gangster Doodles Shares 'Gangster Music, Vol. 1' Compilation Album
Featuring Kaytranada, Quelle Chris, Father, Madlib and more.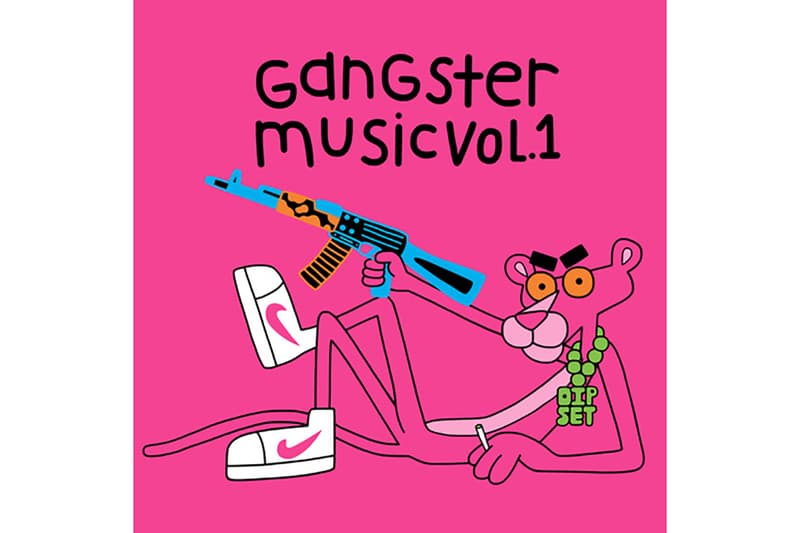 The artist known as Marlon Sassy, aka Gangster Doodles, shares Gangster Music, Vol. 1, his new compilation album exclusively with HYPEBEAST via All City Records. The 26-track LP features Chester Watson, Father, Your Old Droog, Kaytranada, Mndsgn, and more. The album is led by "Big Whips," which features producer Madlib and rapper Oh No, and is accompanied by a new David James-directed visual that enlists the famed Gangster Doodles' graphics.
On making the LP, Sassy says, "When I originally had the idea of doing a compilation, I started out only wanting to have five to 10 songs to try and make an EP; just something quick and dirty. Over the course of two years that number and concept snowballed and became somewhat of a moving target. It was only fitting that the last and final track of the compilation came in from Madlib and OhNo. As soon as that came in I knew it was a wrap. Heaven's gate opened and the weed angels rejoiced."
There will also be a Gangster Doodles art exhibition to commemorate the release on March 8 and 9 at Rappcats in Los Angeles. Valley Cruise Press will also be publishing a limited edition 6 x 6" book, saddle stitched, with 48 color pages of gangsters and doodles.
Stream the project below or all music platforms including Spotify and Apple Music.