Frank Ocean Gets Matt Groening's "Homo vs. Hetero" Artwork as a Tattoo
To cover up old ink.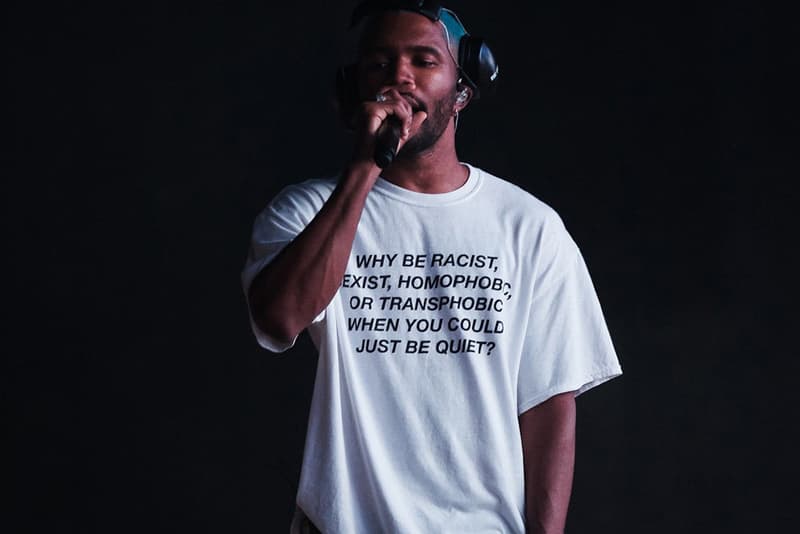 Frank Ocean just revealed on his Instagram that he received a new tattoo referencing one of Matt Groening's artworks from 1983. Groening, better known as the creator of the iconic animated family television show The Simpsons, once created a piece titled "Homo vs Hetero" where illustrations of a queer bunny couple and a straight bunny couple are seen. The work asks "Which is Better?" but it implies that there's no difference between homosexual couples and straight relationships when it comes to things like "happiness," "societal approval," "heartbreak" and more. Ocean, received the illustration of the "Homo" bunnies from the drawing as his tattoo of choice.
Moreso, it looks like Frank Ocean got this new ink to cover up an old work done on his leg. The tattoo being covered up looks to be a flying island of trees as pointed out by the @blondedblog Instagram account. You can check out Ocean's new tattoo below and the artwork it references.
In other music news, take a listen to the new Afrojack and Rae Sremmurd track, "Sober."
By Matt Groening in 1983: 'Homo vs. Hetero – Which is Better?' http://t.co/4VEXnkMC

— Letters of Note (@LettersOfNote) February 15, 2012