LSD (Sia, Diplo, & Labrinth) Drop Summer-Ready Dance Cut "No New Friends"
The fifth single off their upcoming eponymous album.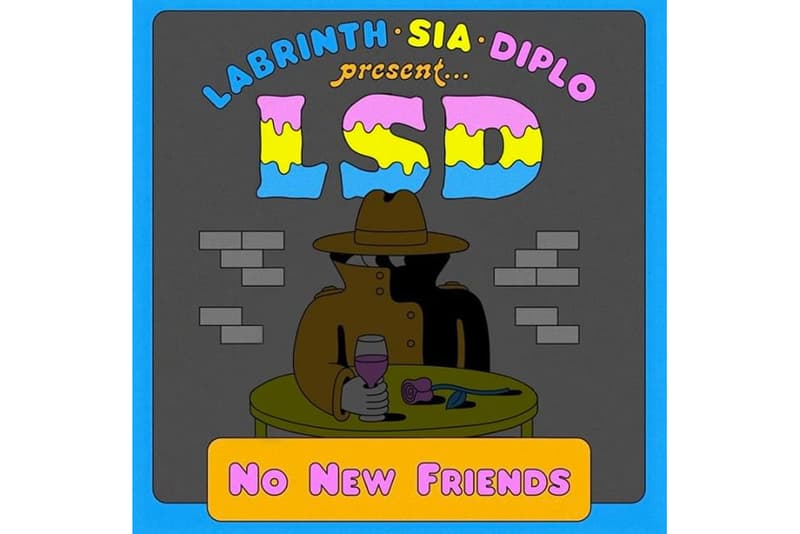 To further commemorate the trio's upcoming eponymous debut project, LSD, which combines the acts of Sia, Diplo, and Labrinth, has returned with their fifth single, entitled "No New Friends." 

The new track stays true to the group's signature pop-infused sound paired with EDM sensibilities, bringing forth some powerful horn-driven instrumental work that propels Sia and Labrinth's vocals. Utilizing a thumping beat, Diplo employs a variety of unique synth additives that fit well with the harmonized vocals. The eclectic combination of Sia's iconic vocals, Labrinth's hip-hop energy, and Diplo's dance-pop production make for a fun-filled, Summer-ready track.
You can listen to LSD's "No New Friends" below. Their eponymous debut album LSD will be out April 12 via Columbia Records.
For more related news, Afrojack recently joined Rae Sremmurd and Stonaj for "Sober."