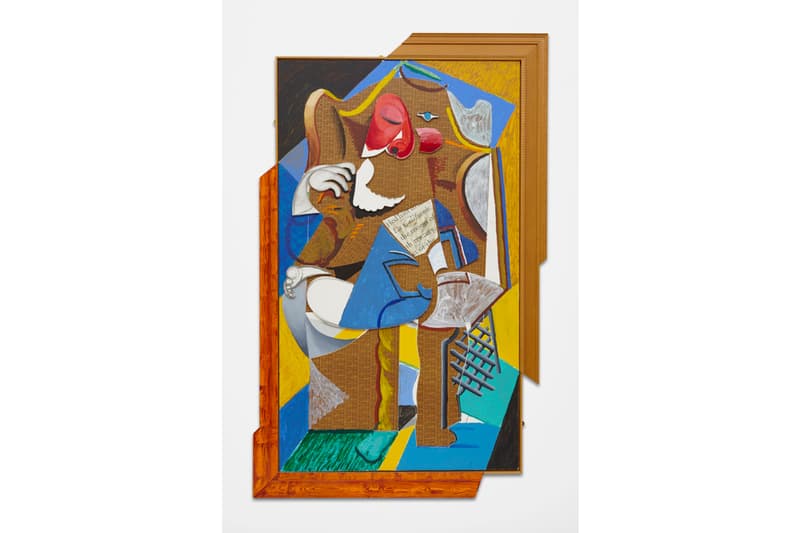 Acquavella Galleries Brings David Hockney's 'Henry Reading' Artwork to Art Basel Hong Kong
The artwork is priced at $15 million USD.
---
David Hockney is most well known for being an influential contributor to the Pop Art movement during the 20th century. With Art Basel Hong Kong in full swing, Acquavella Galleries is set to bring Hockney's 'Henry Reading' art work for the show.
'Henry Reading' is one of several pieces of artwork done by Hockney as a tribute and depiction of famed art historian and critic Henry Geldzahler. Hockney explained that he had the upmost respect for the late curator and the eccentric and colorful seven-and-a-half foot tall artwork shows the detail and articulated artistic presence Hockney is most known for.
"Geldzahler was an extremely cocky, controversial person. We got on instantly… he had a fantastic eye. He was always right in sighting talent, he was never wrong."
The Cubist style 'Henry Reading' is a mix of acrylic, contact paper and charcoal and is approximately priced at $15 million USD.
For more art related news, here are the best art drops of the week.