Ex-DONDA Art Director Joe Perez Taps Gully Guy Leo to Star in Club Fantasy's SS19 Campaign
An exclusive look at the label's forthcoming seasonal drop.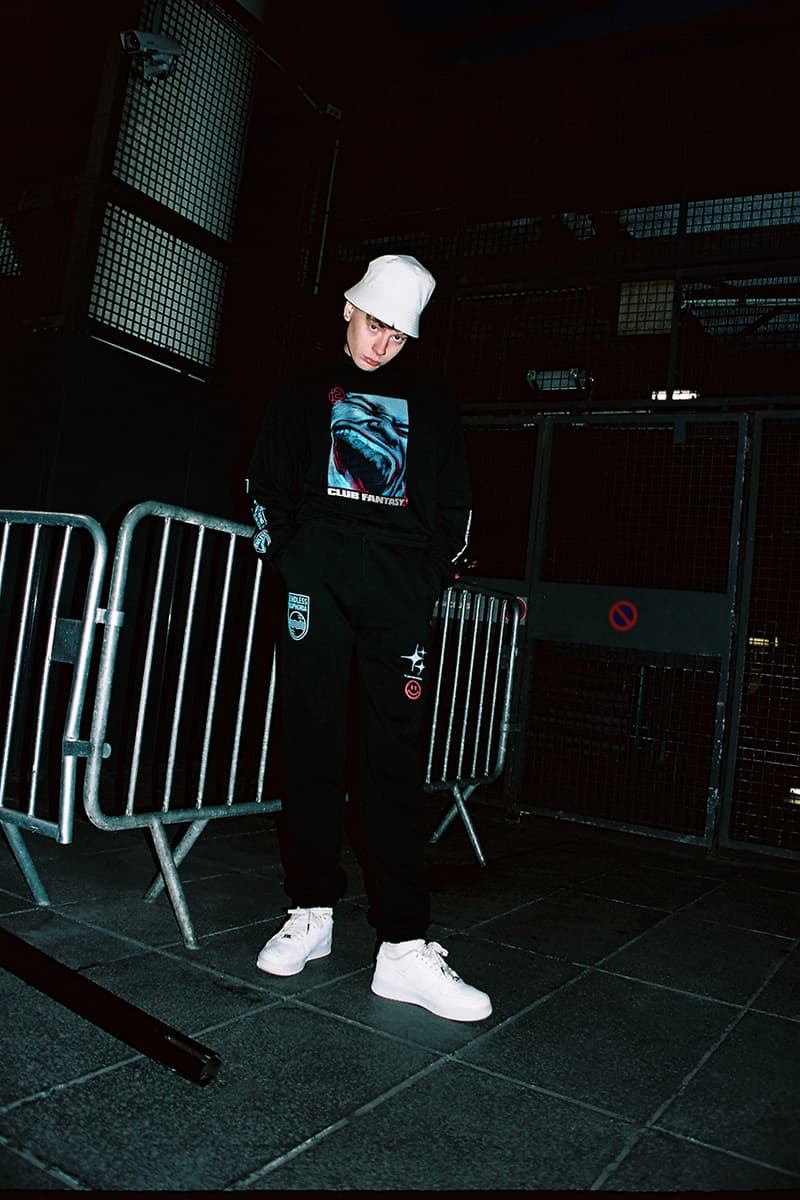 1 of 8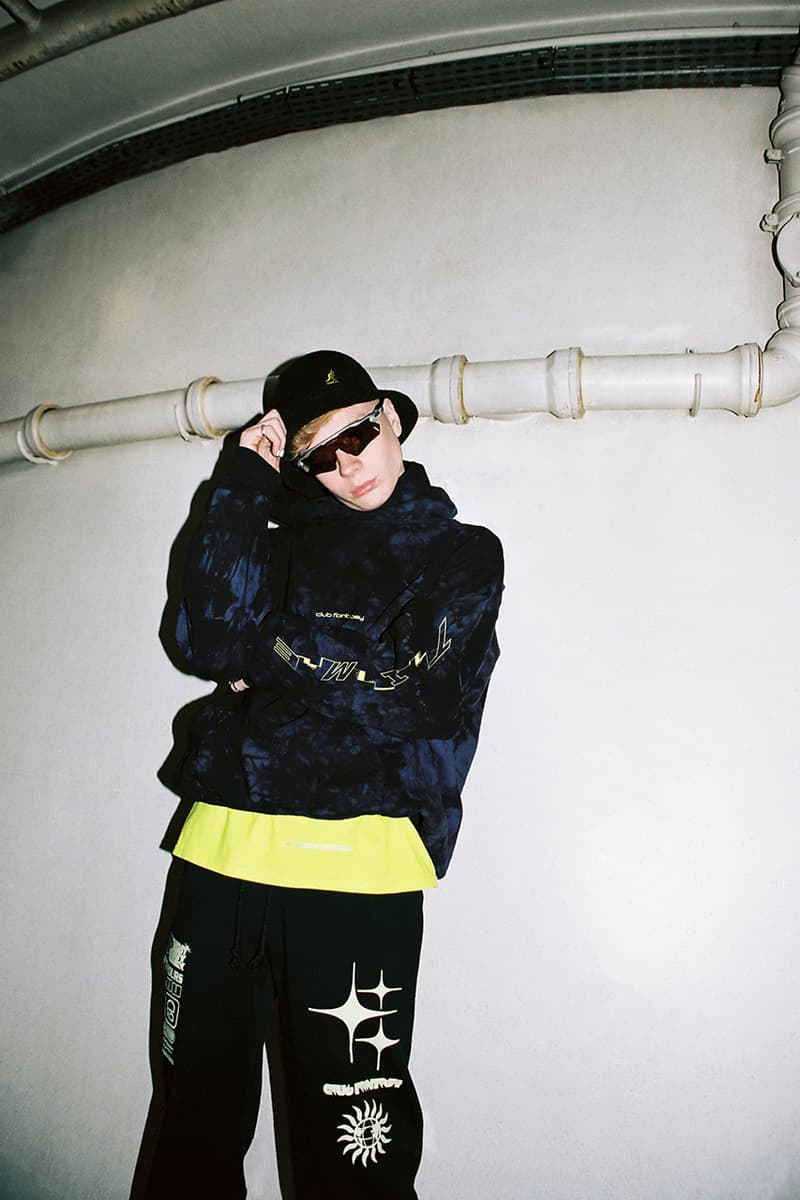 2 of 8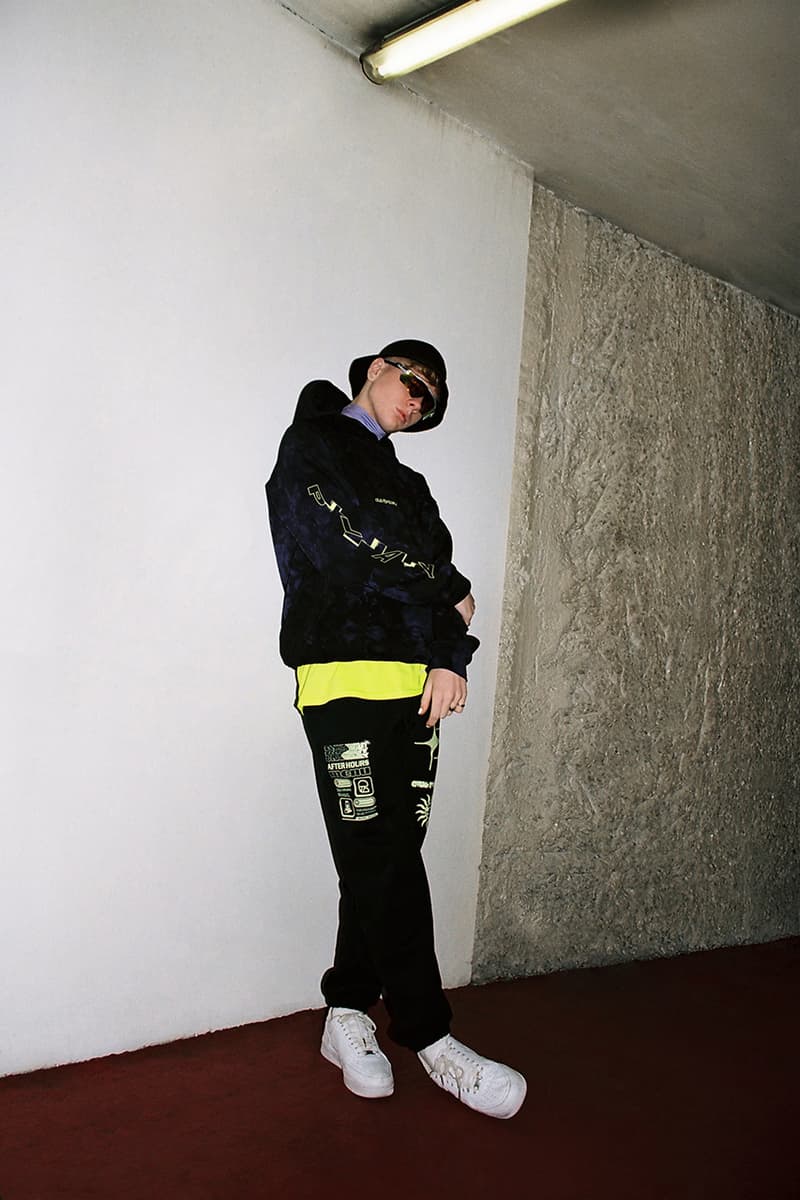 3 of 8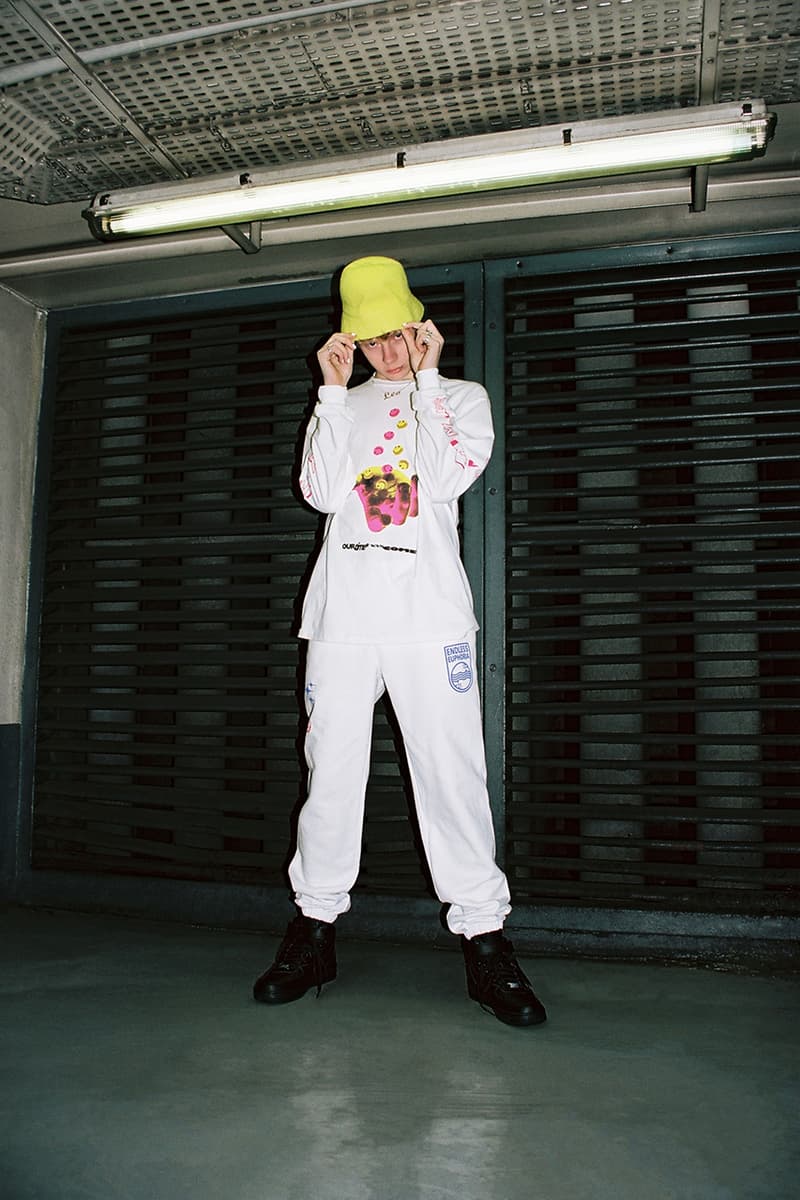 4 of 8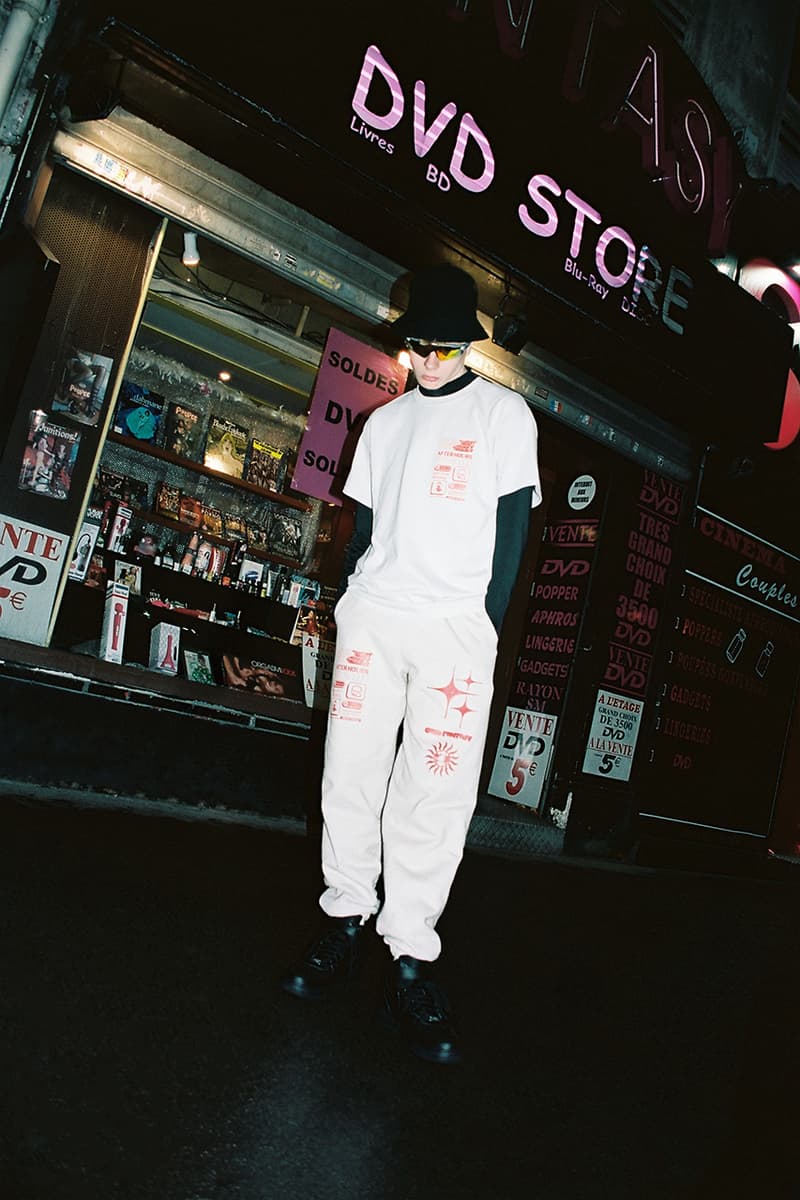 5 of 8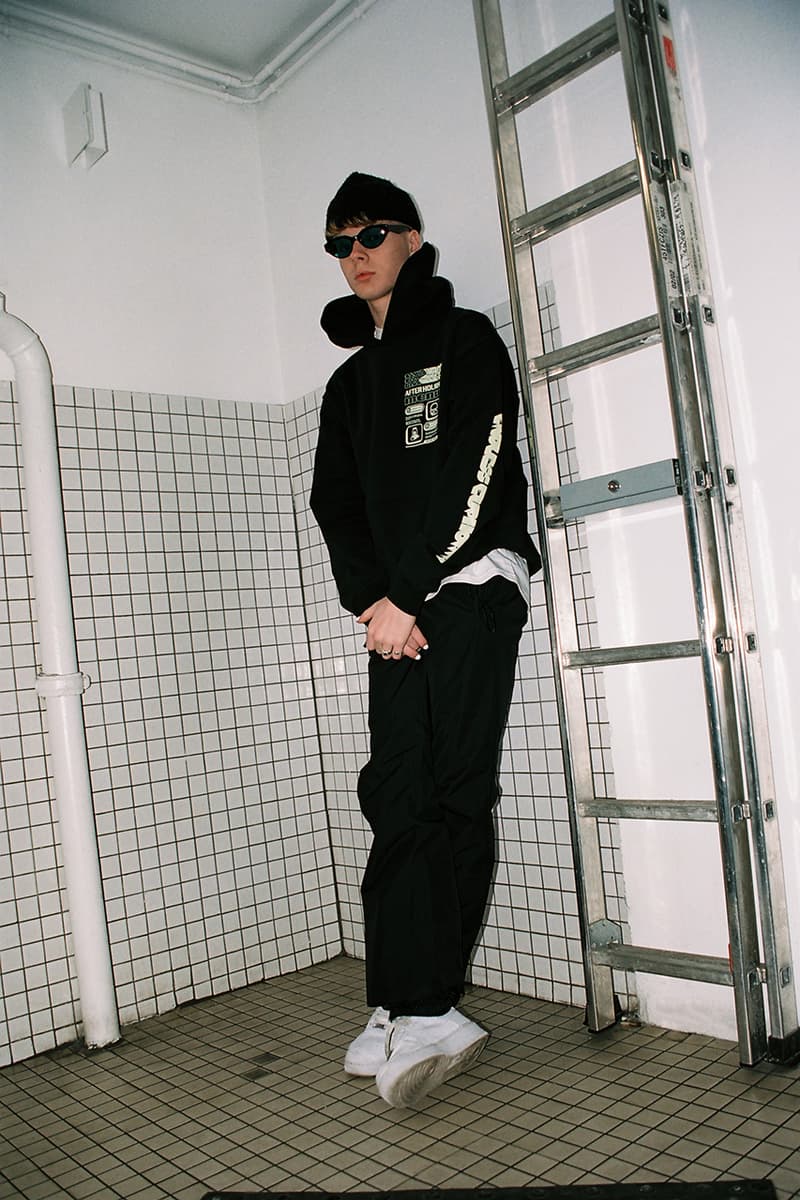 6 of 8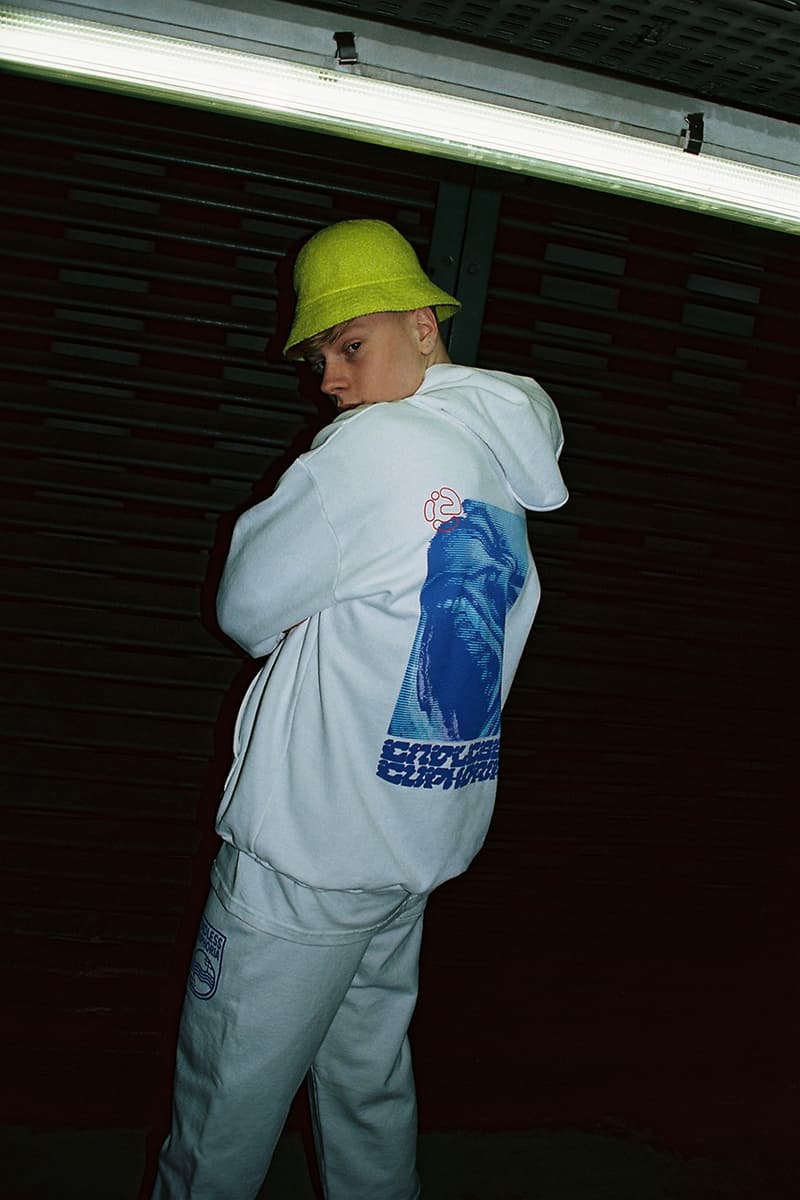 7 of 8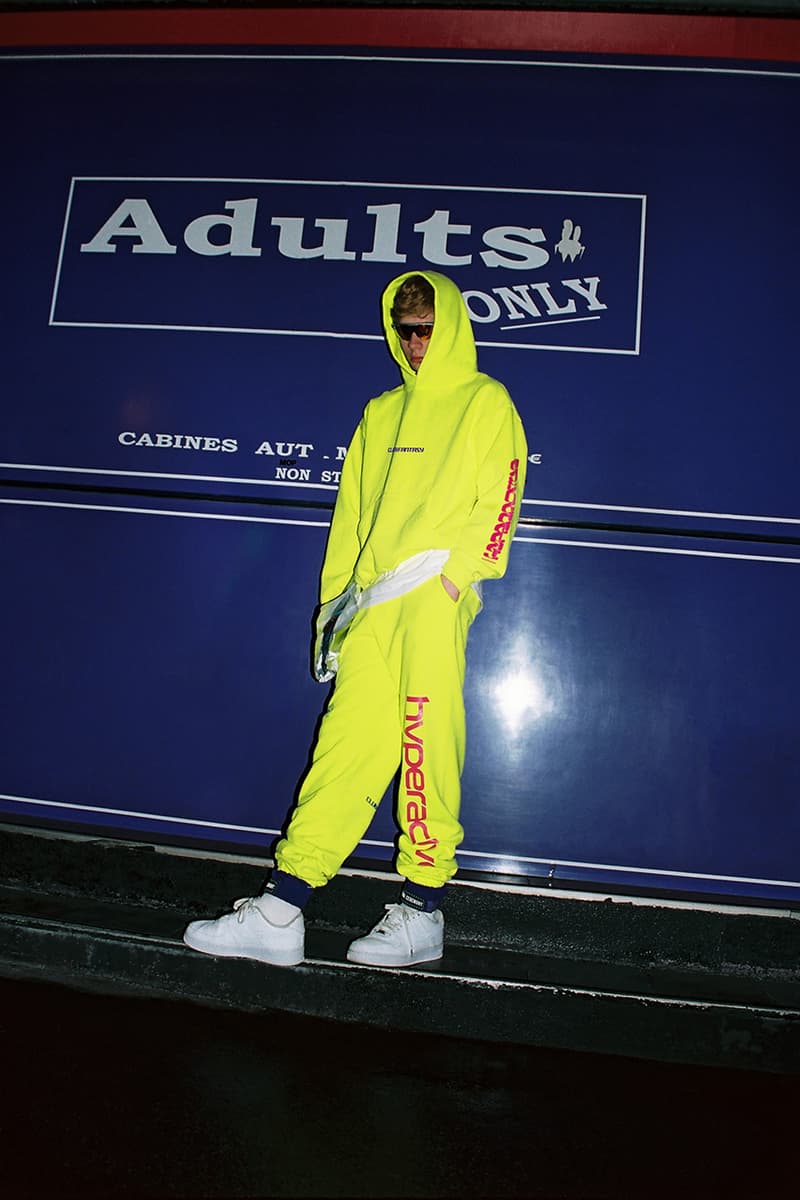 8 of 8
Joe Perez, known for his work at Kanye West's DONDA agency and the metal-inspired Mason, once again immerses himself into the fabric of streetwear with a new label. The first offering from Perez's Club Fantasy blends rave references into a concise collection of graphic goods, modeled in the debut campaign by Gully Guy Leo.
Club Fantasy is, according to its press release, "not just a clothing brand; it's a destination where individuals of different subcultures, races, ages and sexualities can coexist." In line with the utopian theme, Club Fantasy launches with its first clothing offering: "Endless Euphoria." Band merch and rave culture informs the standout graphics, emblazoned across a variety of comfortable staples like hoodies, shirts and sweatpants.
Loaded verbiage like "POWER TRIP," "MELTDOWN, and "ENDLESS EUPHORIA" appears throughout the range, nodding to the hallucinogenic nature of rave culture with complementary graphics. Neutral-toned clothing is emblazoned with neon prints and stylized text, showcasing warped faces and playful warning labels reading "THIS IS AN EUPHORIC XXXPERIENCE." Smiley faces, sparkles and tie-dye accompany the thematic graphics to truly embody the clubbing experience.
The SS19 offering goes live on Club Fantasy's website today, alongside drops at select global retail stockists. Check out items from both of the two seasonal drops below.
For similarly-laidback looks, view the latest seasonal looks from Grind London.
1 of 17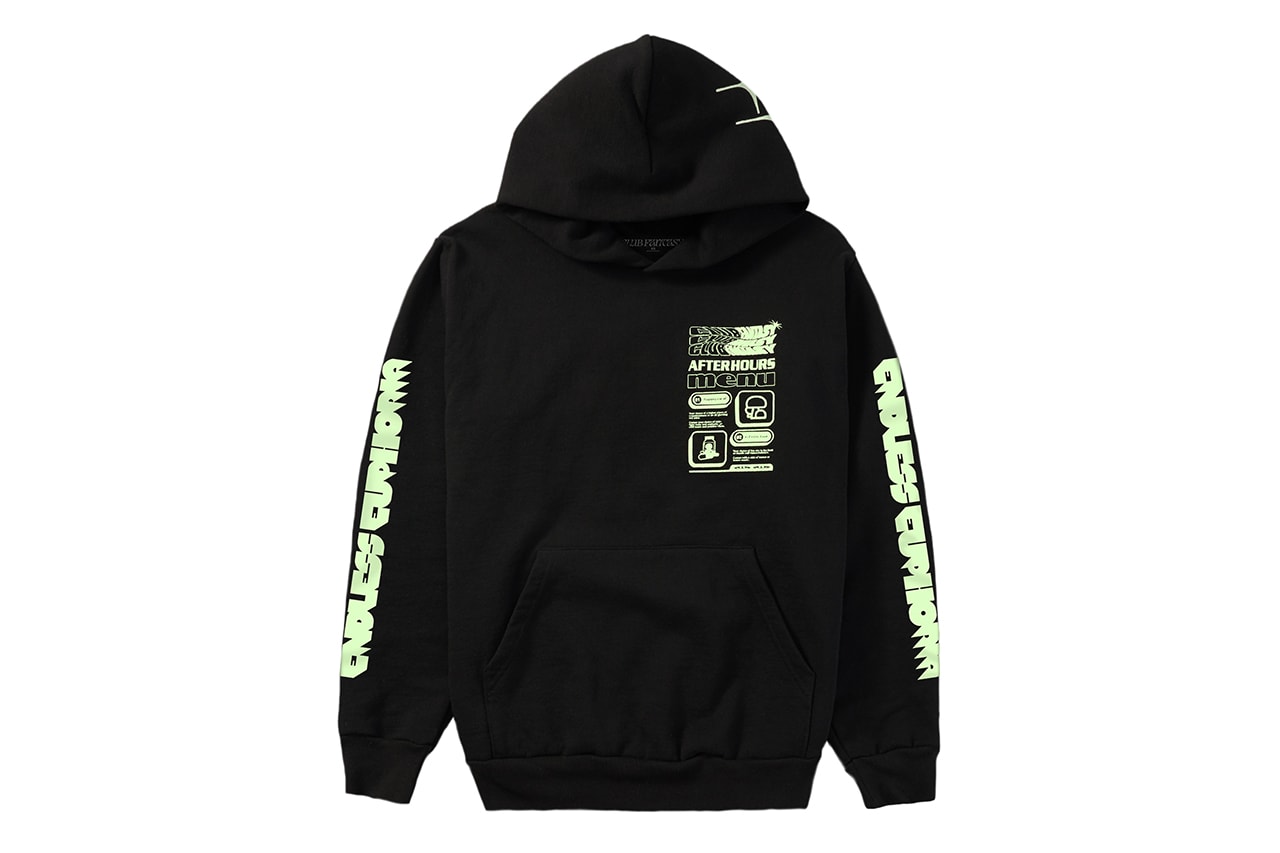 2 of 17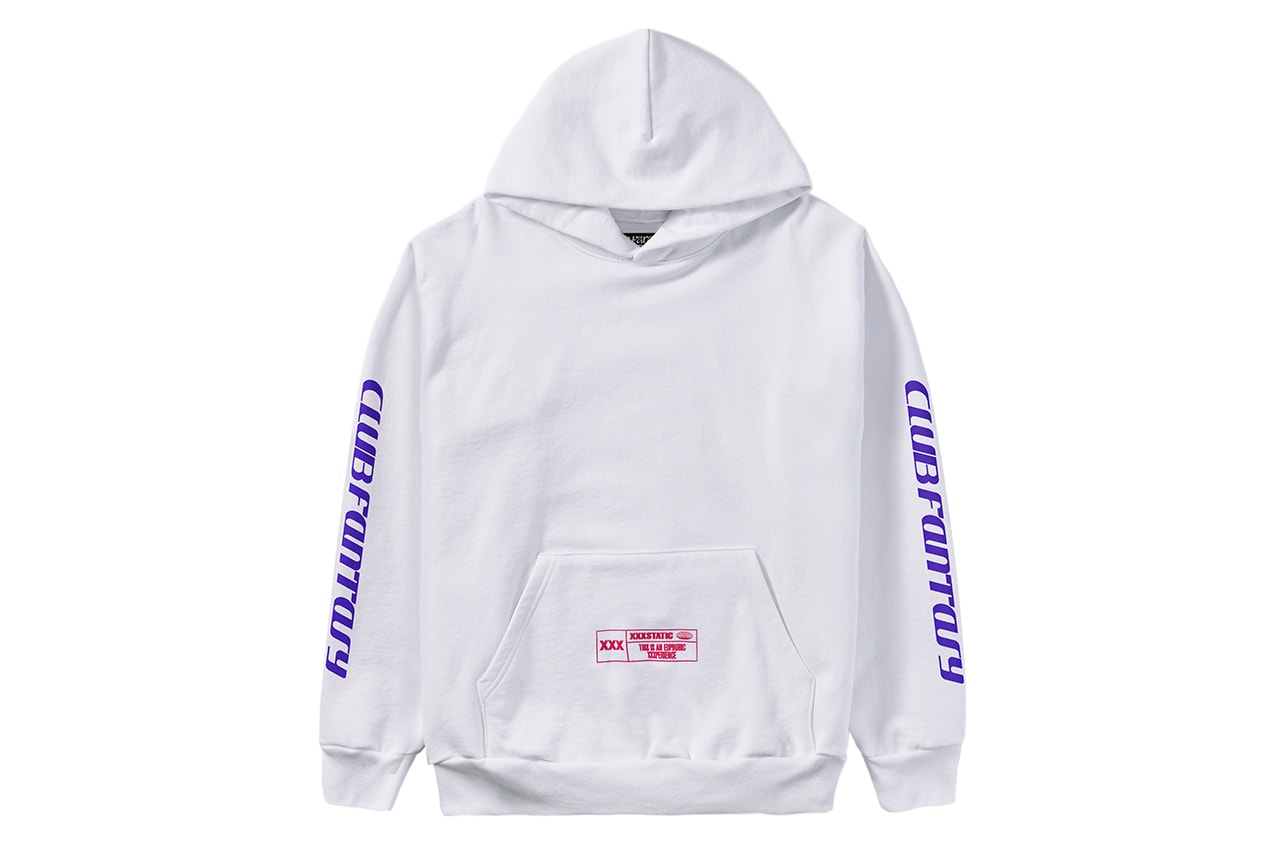 3 of 17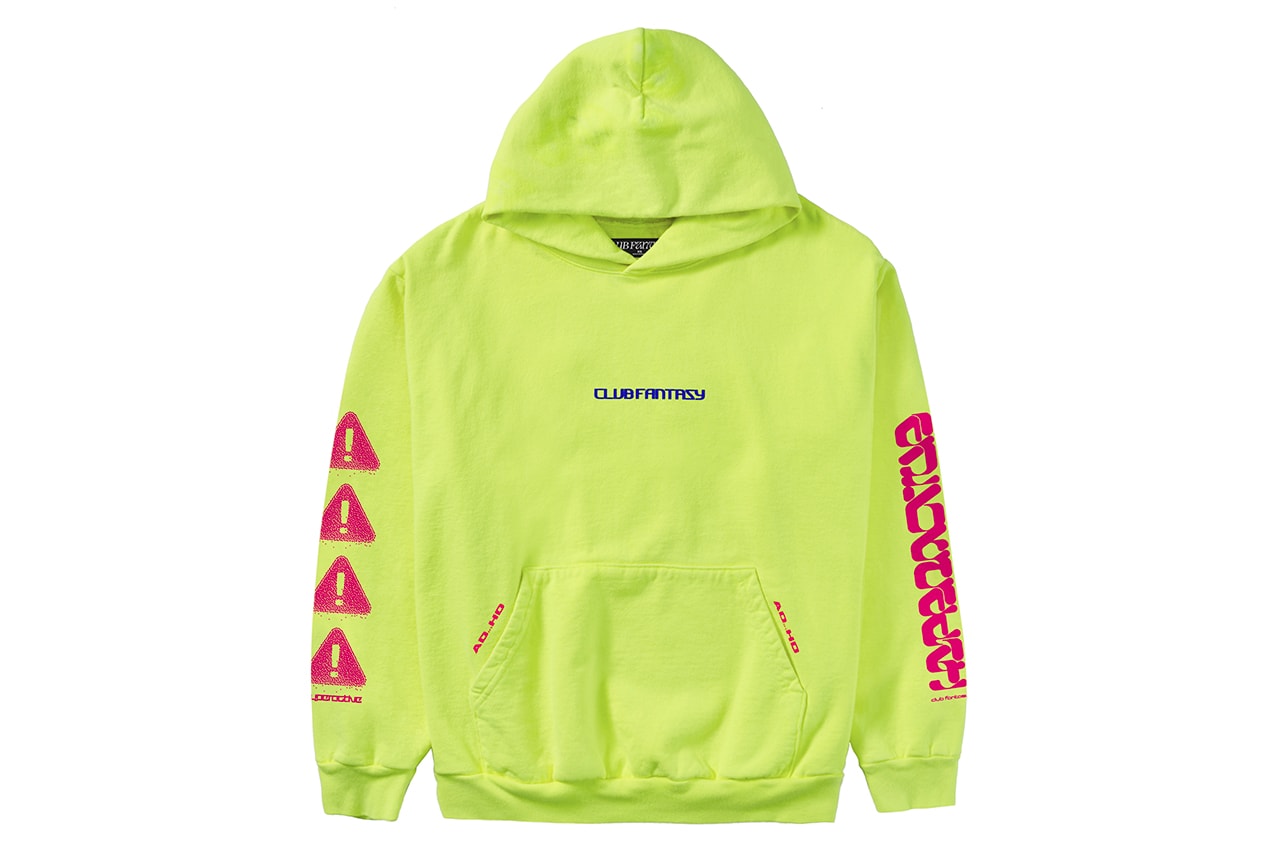 4 of 17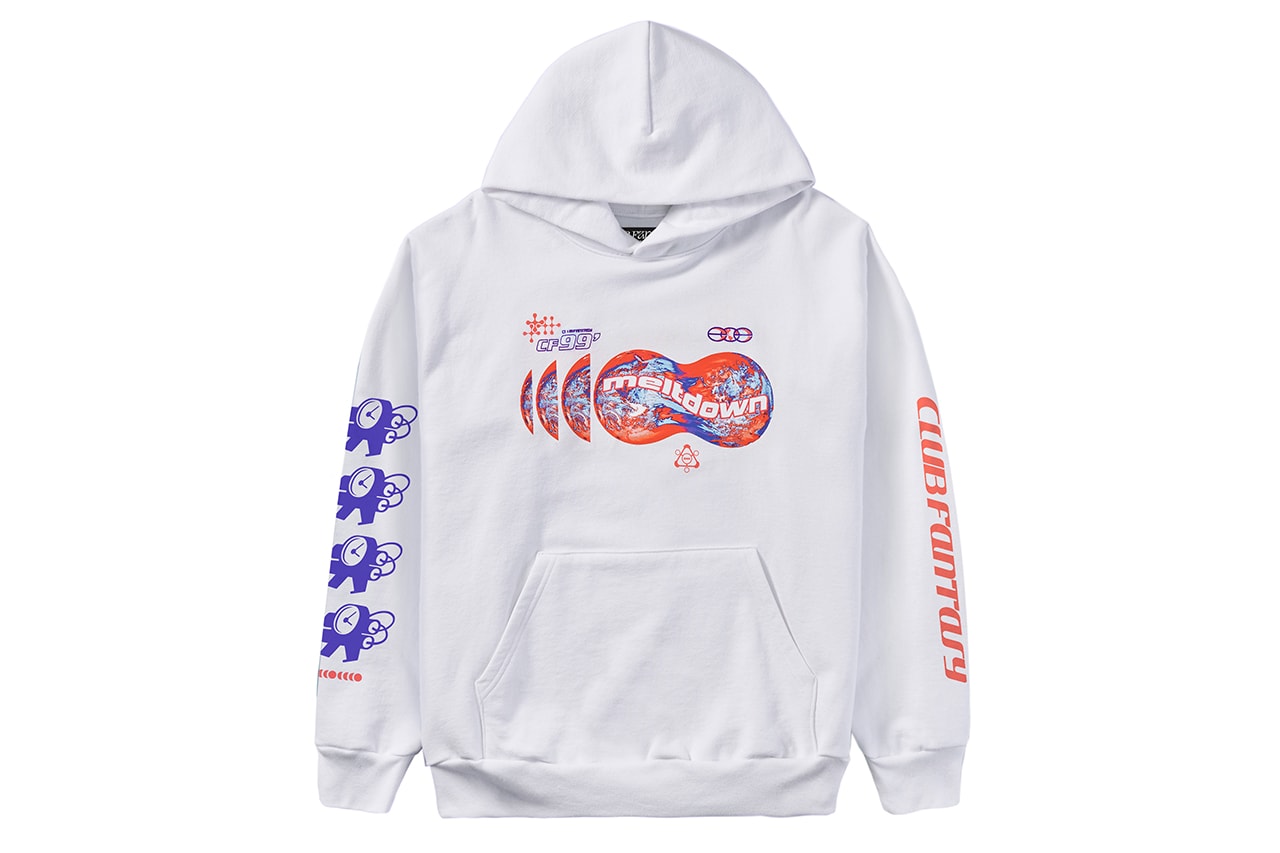 5 of 17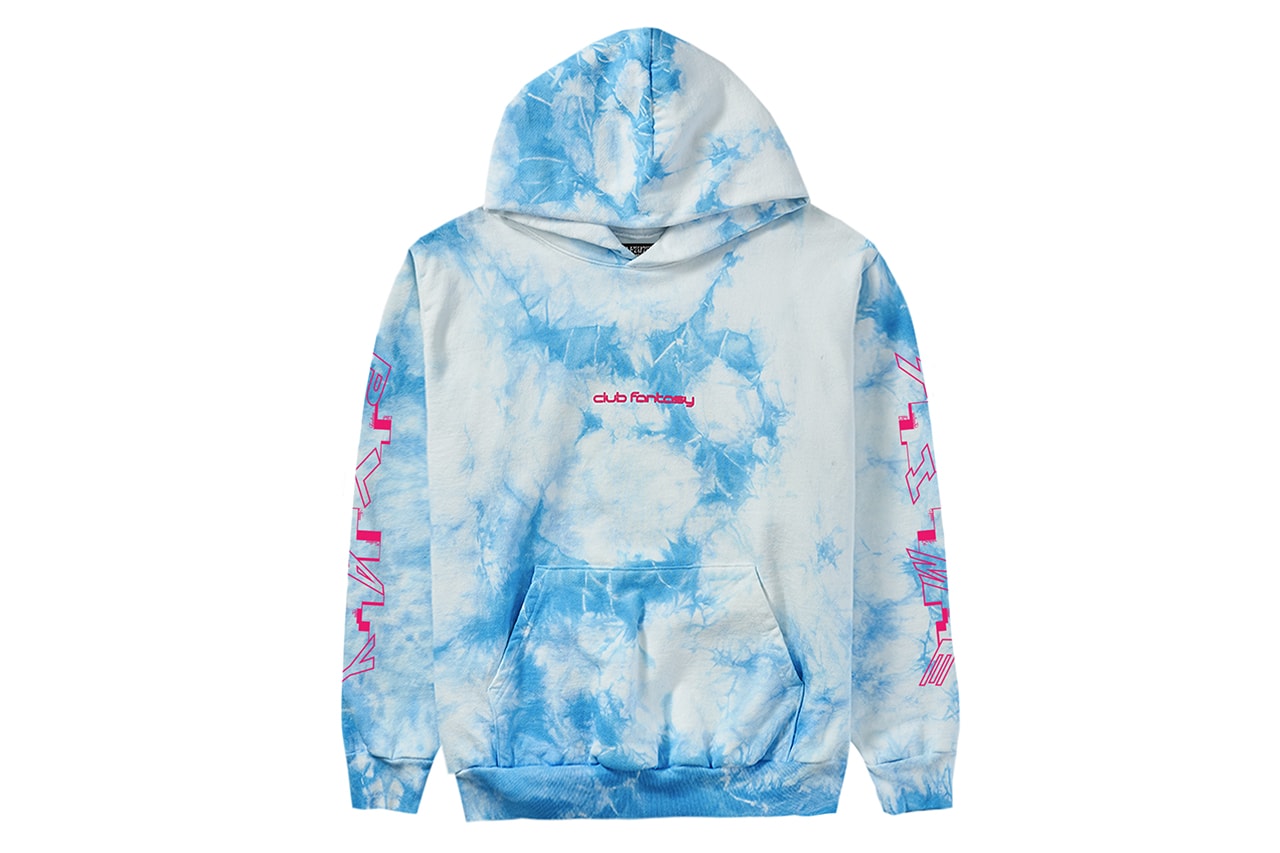 6 of 17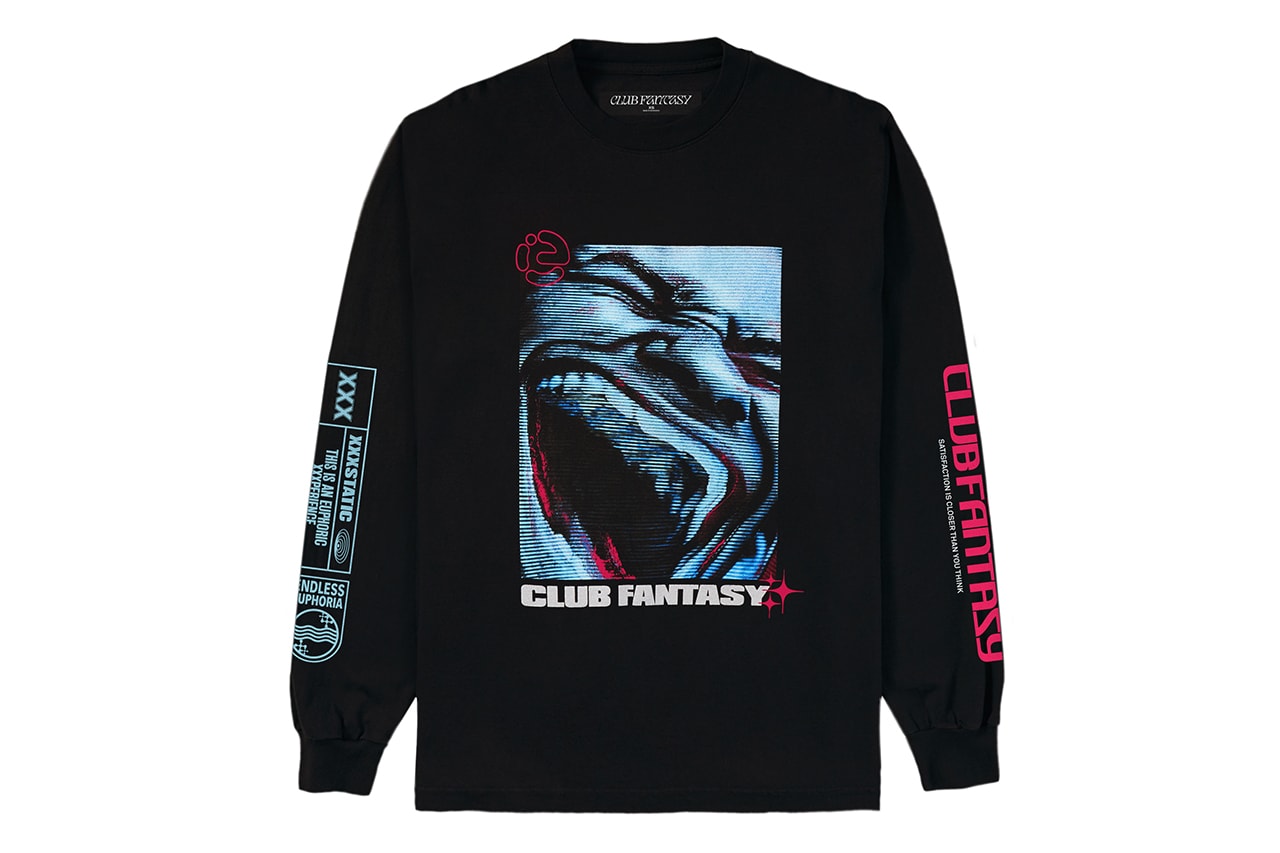 7 of 17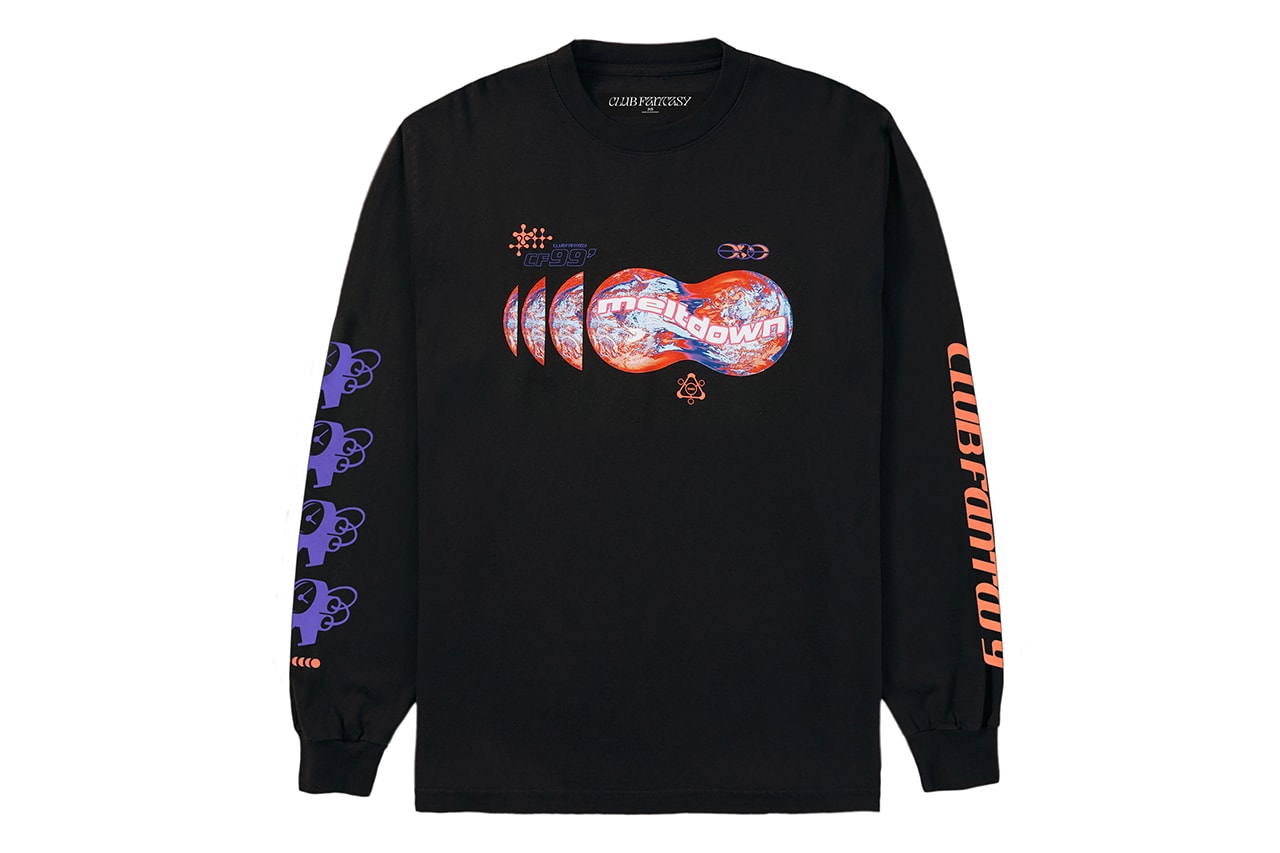 8 of 17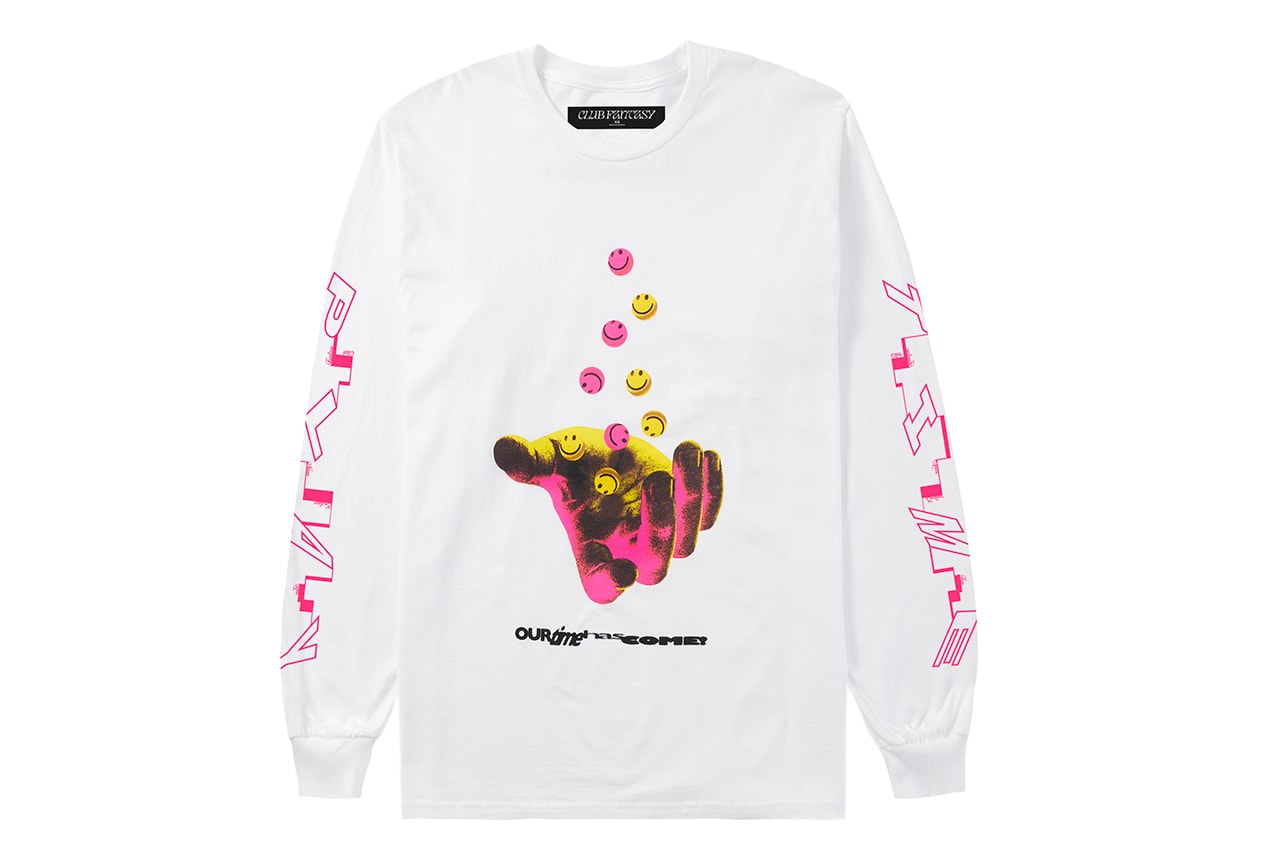 9 of 17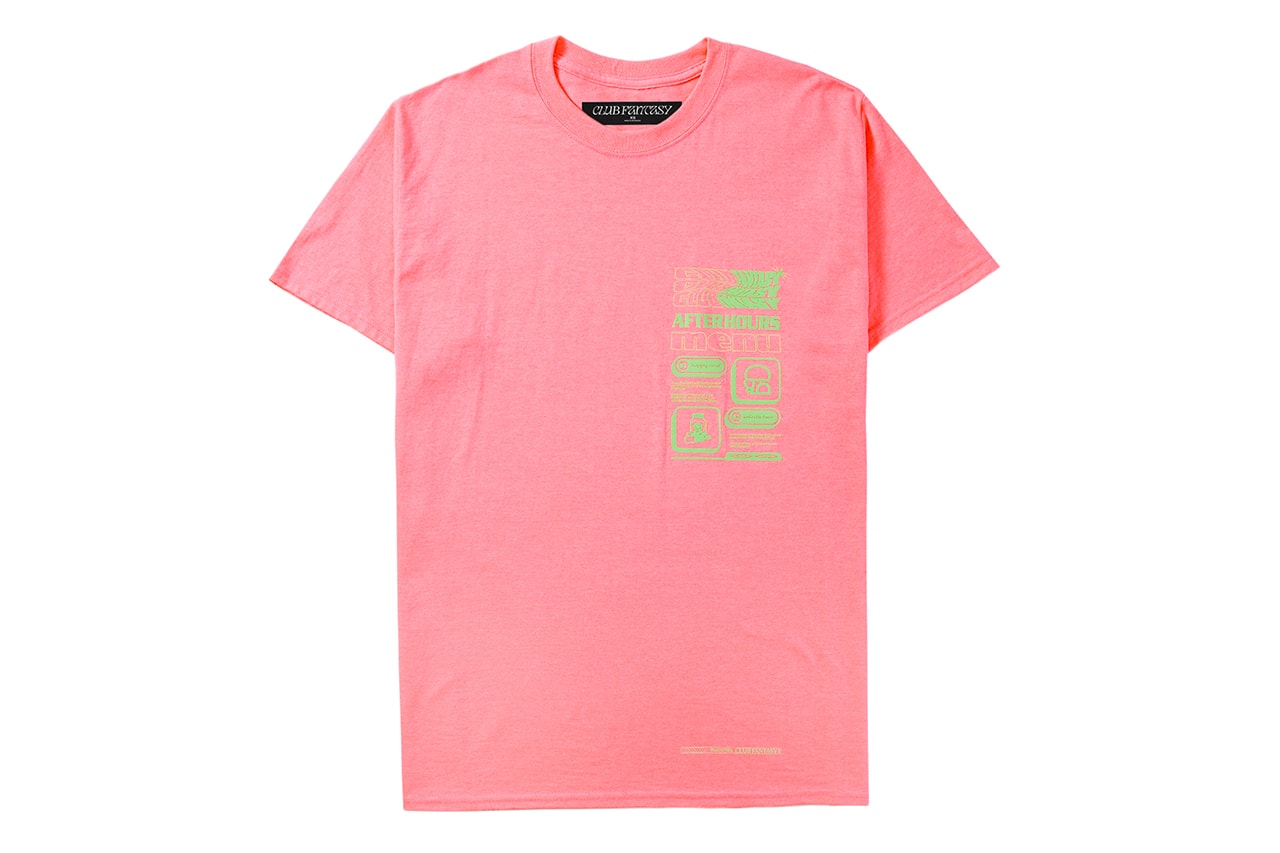 10 of 17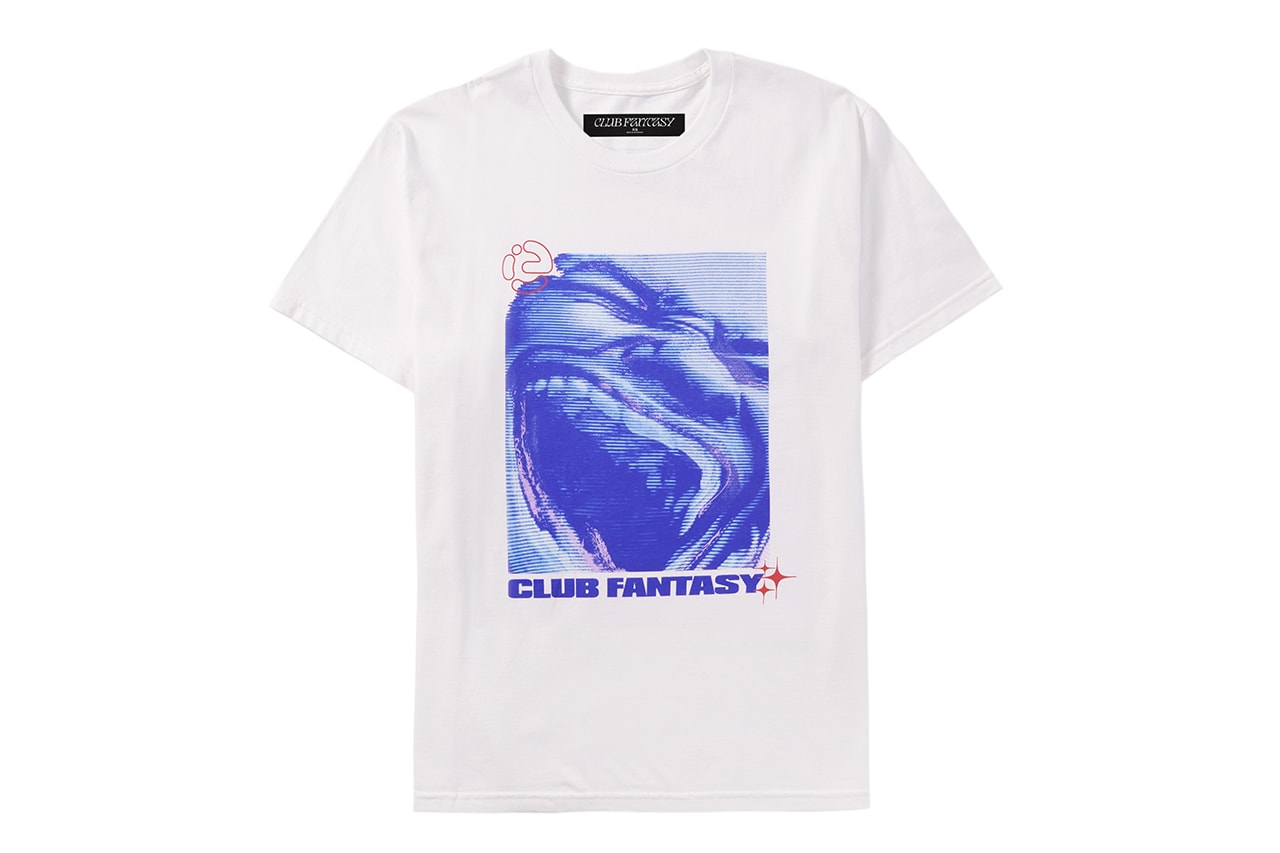 11 of 17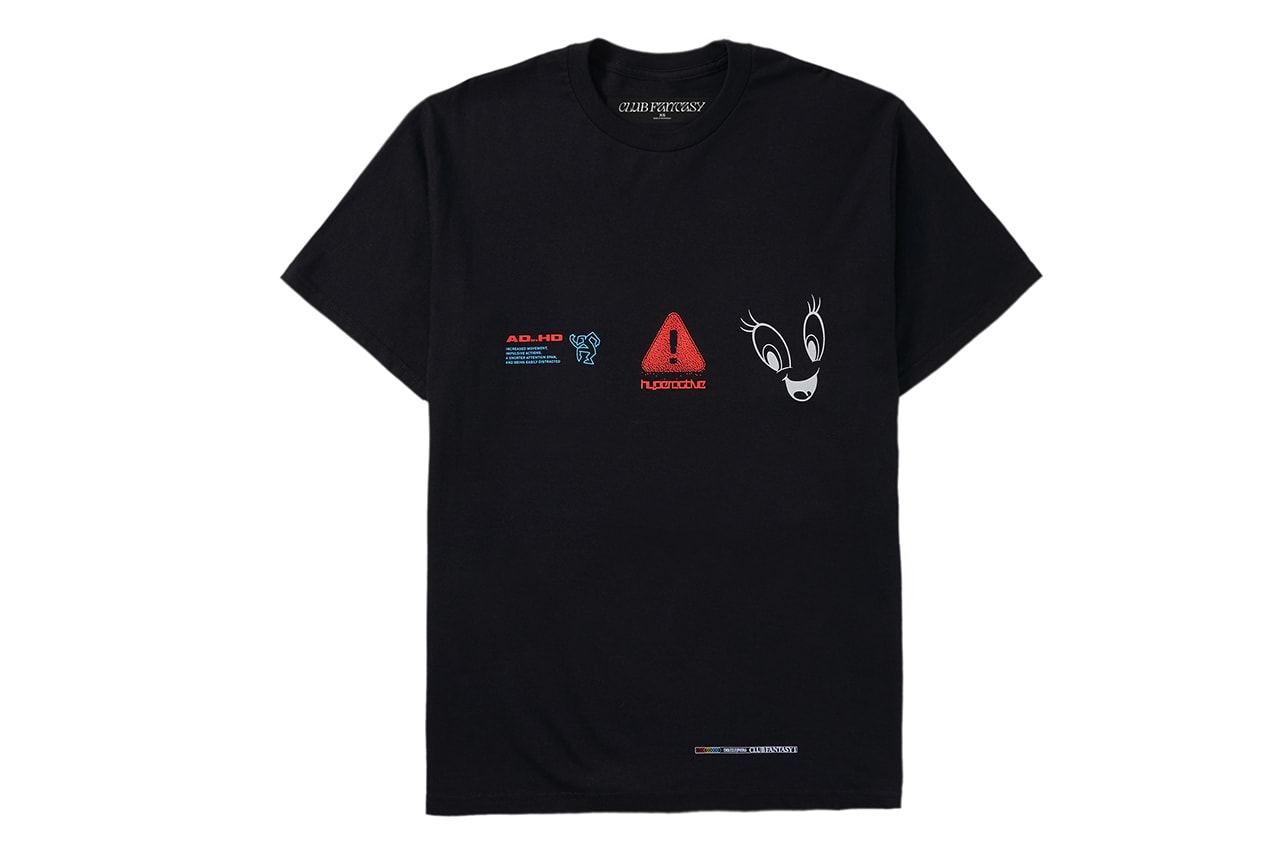 12 of 17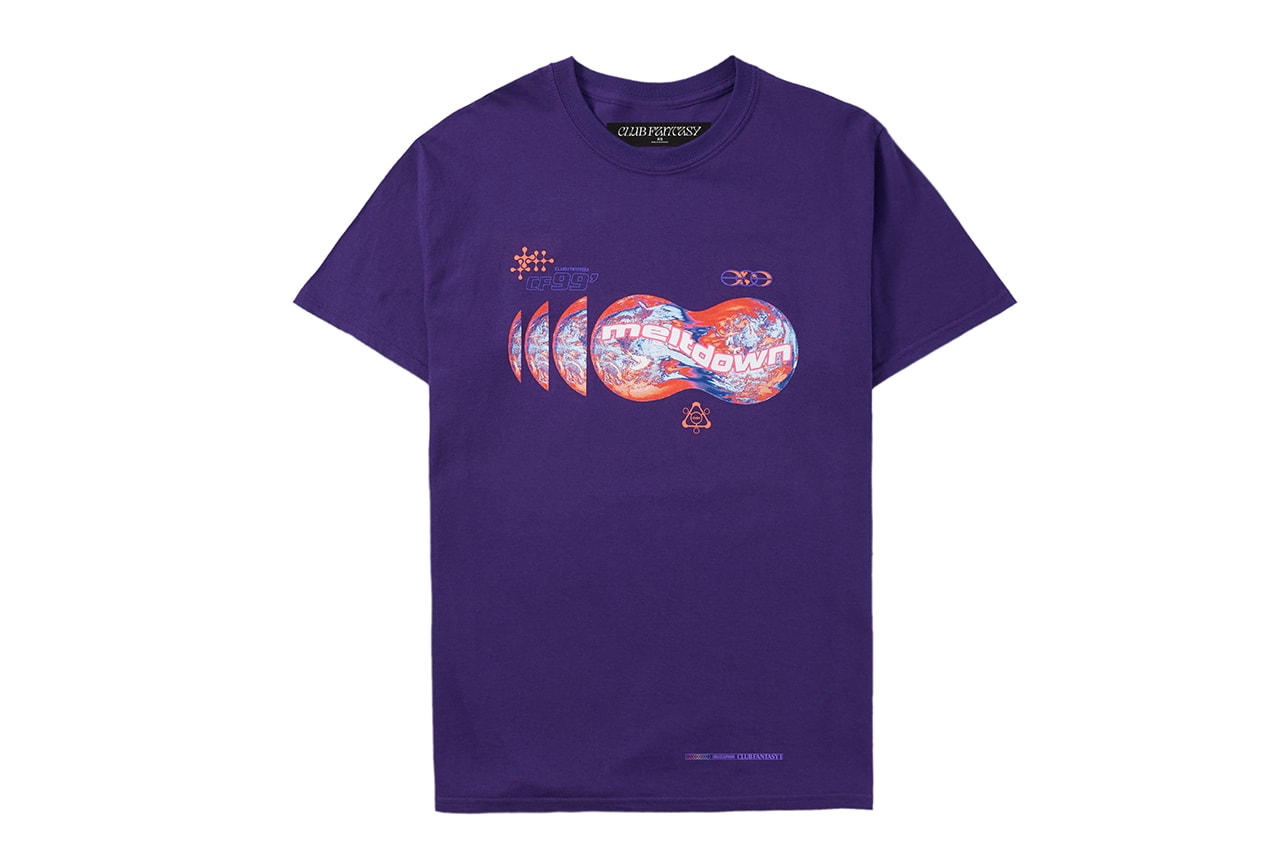 13 of 17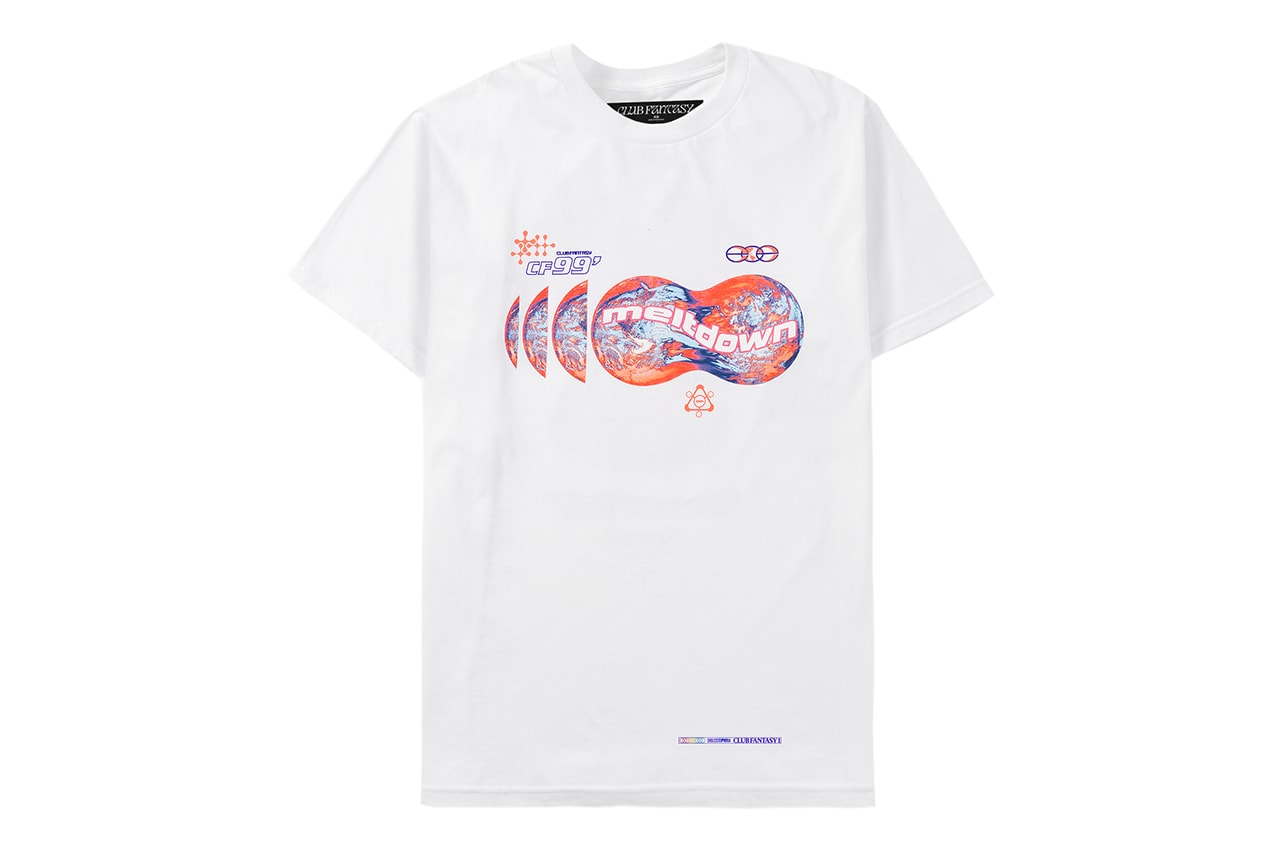 14 of 17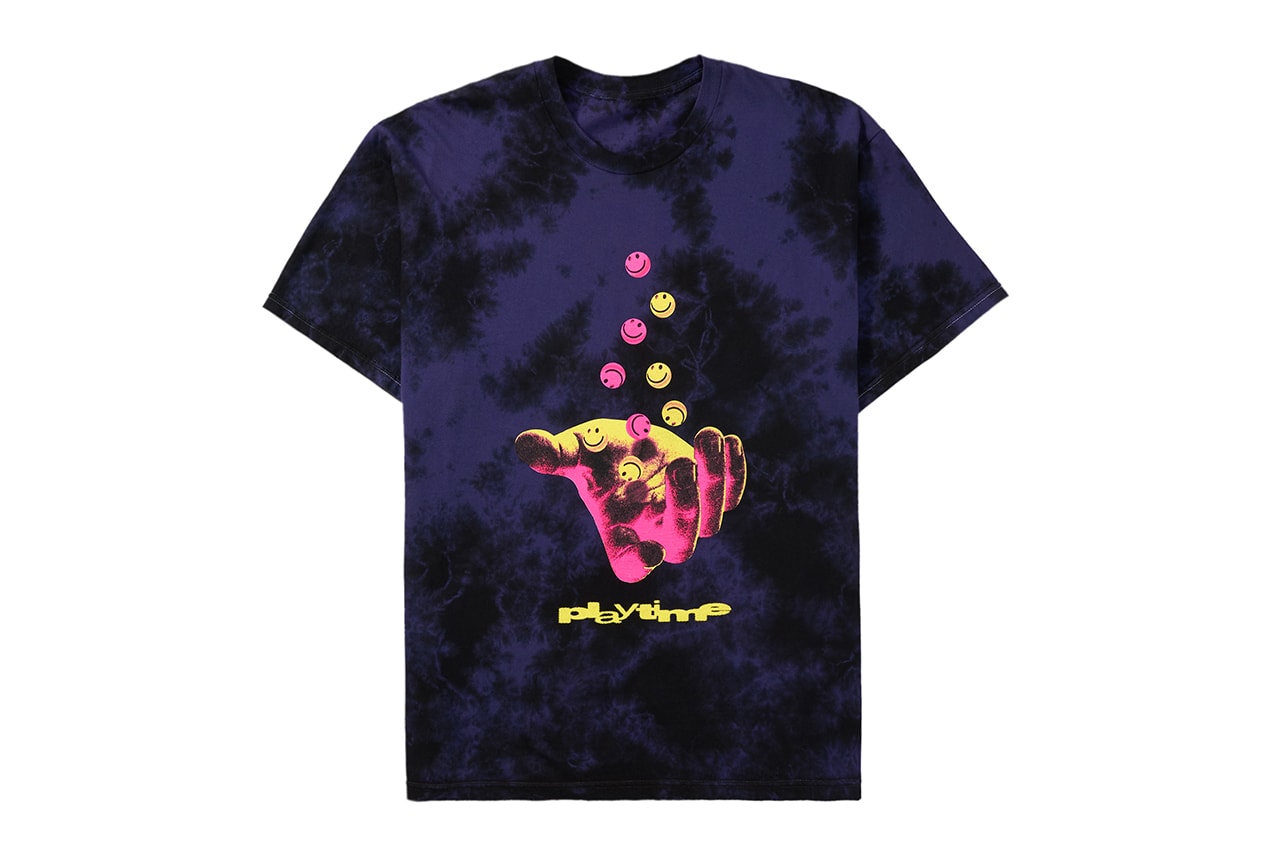 15 of 17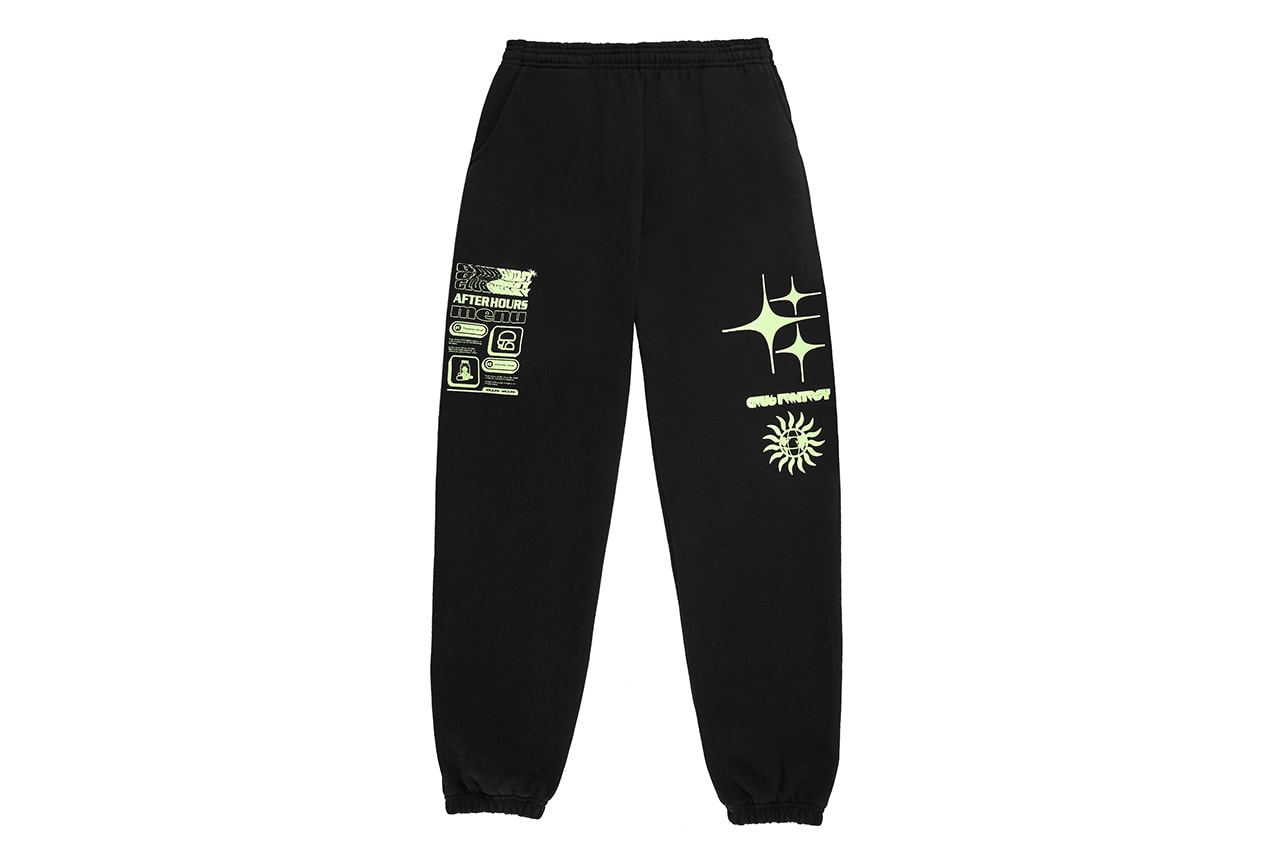 16 of 17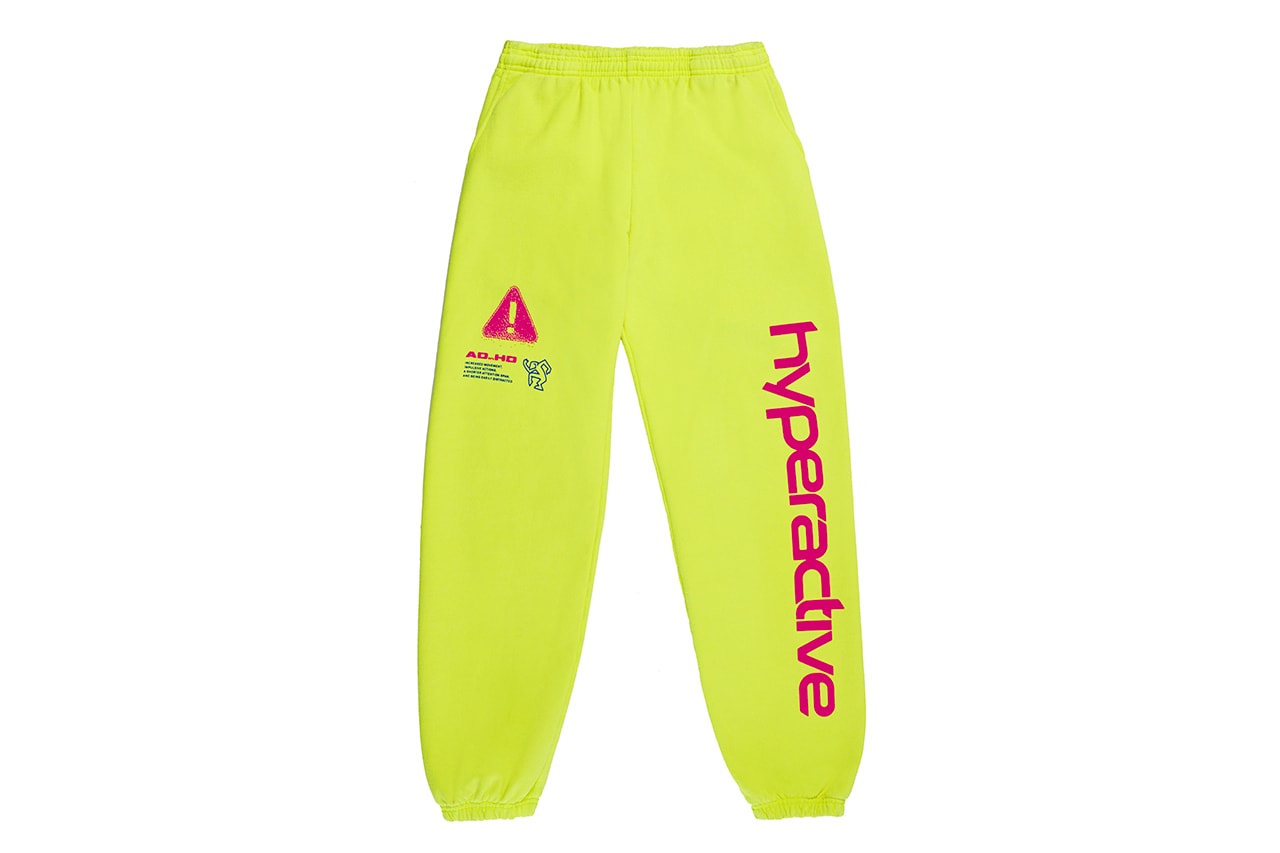 17 of 17