5 Scandinavian Brands to Watch out For
The next big things from Sweden, Denmark & Norway.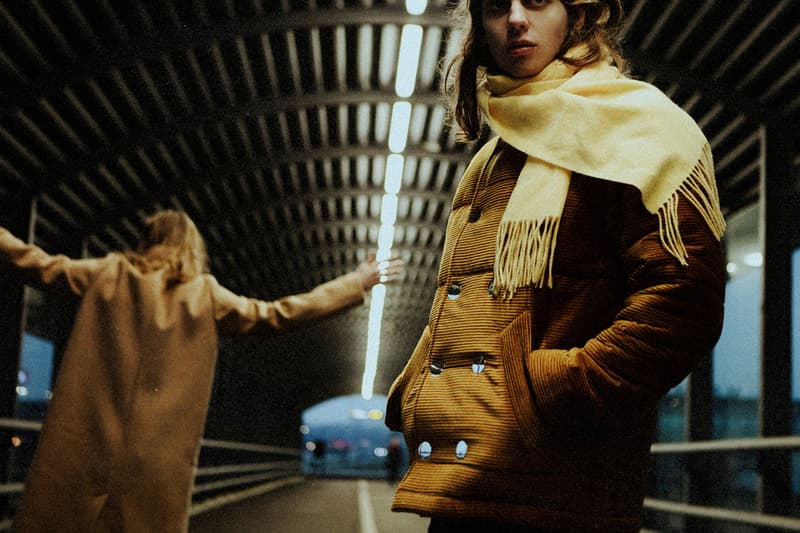 As the home of brands ranging from Stockholm-based Our Legacy and Eytys to Copenhagen's Soulland and Heliot Emil, Scandinavia has become a European fashion powerhouse. Partly due to its heritage of good design — IKEA, anyone? — and partly due to the popularity of the signature minimalist Scandinavian aesthetic, the region has gained a reputation. We've put together a list of five of the best up-and-coming brands, some of whom are building on that reputation and others who are taking it in a whole new direction.
L'Homme Rouge
Despite beginning back in 2010, L'Homme Rouge became a fully fledged label in 2013. In the six years since then, the Swedish brand has gone on to win the Woolmark Prize, as well as become a champion of sustainability, including with this year's "Conversations" collection, shown at Stockholm Fashion Week. The brand has spoken in the past about how it is boycotting minimalism, instead blending influences ranging from hiking and the Swedish outdoors to punk themes and a deconstructed aesthetic.
Sunflower
Copenhagen-based Sunflower presented its second ever collection at Copenhagen Fashion Week earlier this year, giving a look at a range of subtly-updated classics. The fledgling label wants to break away from a fashion system it sees as too trend-obsessed, instead working with staple pieces and wardrobe essentials. Highlights from Sunflower's Fall/Winter 2019 collection included long wool coats, floral-embroidered denim pieces and its own take on tailoring.
Séfr
Only 3 years since it was founded in Gothenburg, Séfr has already been picked up by stores incuding Totokaelo, Voo and Mr. Porter. The young Swedish brand champions the fabrics used in its collection, particularly focusing on luxurious textures throughout. As well as classic staple pieces — think cotton T-shirts, denim jeans and leather accessories — the collection also featured updated outerwear including the corduroy "Ethan" jacket and the three-in-one "Sanders."
mfpen
Copenhagen-based label mfpen recently hosted its first show at Copenhagen Fashion Week, debuting a Fall/Winter 2019 collection building on its reputation for elevated staple pieces. The brand has always focused on fabrics and fits since it was established in 2015, with these themes referenced through water-repellent fabrics and warm wool blends as well as boxy fits and cropped trousers. The young label has earned particular focus for its lightweight jackets, shirting and trousers over the past 4 years.
Per Götesson
Swedish-born and London-based designer Per Götesson has become a stand-out of the Stockholm Fashion Week schedule since making his debut in Swedish Fashion Talents back in 2018. Götesson's signature aesthetic sees classic pieces reworked through disproportionate fits and unexpected accessories. Another key theme in Götesson work is nostalgia, which is referenced through smashed up commemorative plates, repurposed family heirlooms and hand-me-down fabrics transformed into clothing.
And if London-based activities are more your thing, here's a list of the capital's best new stores.