Best New Tracks: Rina Sawayama, Queen Key, Wild Belle and More Share New Music
In honor of International Women's Day.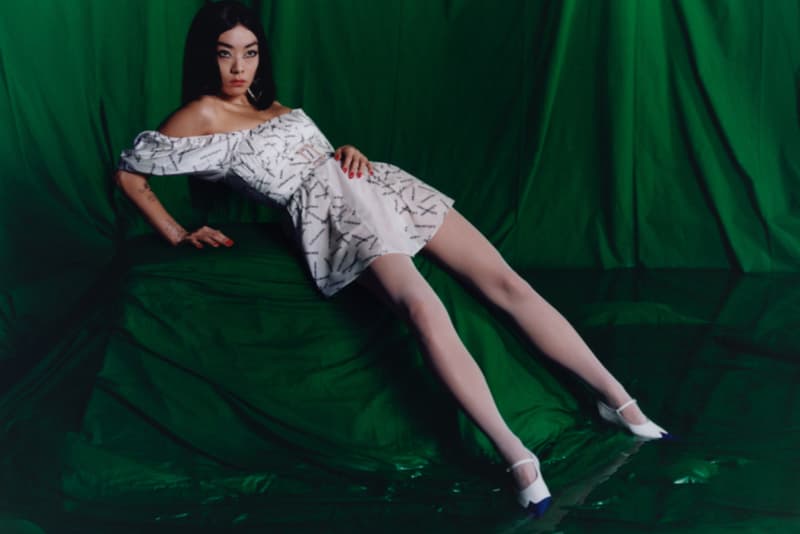 It's the first week of March and the winter season is almost over, so a bunch of up-tempo music is about to flood the internet. Thankfully, we're here to condense everything into a well-curated "Best Of" list in honor of International Women's Day.
For the previous entry in our Best New Tracks series, we threw our support behind releases from Solange, Gesaffelstein, 2 Chainz, G-Eazy, Blueface, Shlohmo, FT HopOut, Drake, Summer Walker, J. Cole, Gunna, Rucci, Earl Swavey and Rexx Life Raj. Now, we're rounding up new deliveries for a special edition of Best New Tracks with singles from Rina Sawayama, Queen Key, Wild Belle, BOSCO, Lion Babe, and KIITA.
Rina Sawayama – "Cherry" (Piano Version)
London-based popstar Rina Sawayama celebrates International Women's Day by sharing a live acoustic video of her critically-acclaimed single "Cherry." The video was directed by Jake Gabbay, stripping the song down to its core, leaving just a piano and Rina's powerful vocals to tell the deeply personal
Speaking about "Cherry," Rina explains, "I've always written songs about girls. I don't think I've ever mentioned a guy in my songs, and that's why I wanted to talk about it. For me, there's still a lack of representation. I just think the reason why I wasn't so comfortable with my sexuality was [that] there was no one on TV or anywhere that I could point at and go, 'Look mum! This person is what I was talking about.'"
Queen Key – "Can't Take It"
Queen Key released her new single, "Can't Take It" via Machine Entertainment Group/The Orchard. "Can't Take It" is the follow up to "Ratchett" off her upcoming project, Eat My Pussy Again, which drops on March 22.
The Chicago native has been on the rise since dropping her 2018 EP, Eat My Pussy, and her music has been a fan favorite to listen to when the night is just beginning.
"I just want them to realize that I'm the first me," she told PAPER Mag in a recent interview. "There isn't anybody like me. I have a lot of things that only I do, like the fact that I always say 'Queen Shit Bitch' in every song. Also, my whole delivery is different, what I'm about as a person too, everything. I think my dimples are kind of unique too. [Laughs] So I just want people to listen to the shit, learn it and love it."
Wild Belle – "Rocksteady"
Sibling duo Wild Belle return with their new single, "Rocksteady," off their forthcoming third studio album Everybody One Of A Kind. The album is due out March 22 via Love Tone with an exclusive vinyl release on April 5 via Tuff Gong Worldwide. "Rocksteady" is an empowering love anthem for all girls everywhere. The accompanying lo-fi-stylized visual is produced by Rude Girl Productions and co-directed by visual artist, songwriter and lead singer of Wild Belle, Natalie Bergman and Alan Del Rio. The pair previously teamed up on the video for Wild Belle's "Mockingbird."
BOSCO – "Cruel"
Multidisciplinary artist BOSCO shares her striking new video for her most popular song to date, "Cruel." The film captures the lows and highs of an intimate relationship and ultimately its demise. It was creative directed by Matthew Addington and Alimzhan Alan Sabir. The song was produced by NEVR and is from her breakout project, b., which is out now via Fool's Gold.
Lion Babe – "Western World"
New York-based duo LION BABE — comprised of singer-songwriter Jillian Hervey and producer Lucas Goodman — share their brand new single "Western World" featring Raekwon. The new record also features a sample of the Pet Shop Boys' iconic anthem "West End Girls."
Speaking on the new single, LION BABE said:
"'Western World' is a New York record inspired by the Pet Shop Boys and their classic hit 'West End Girls'. It's about the current climate of our American culture and soul. We're honoured to have Raekwon help paint this wild picture of the present."
"Western World" is a single off of their upcoming album Cosmic Wind, which follows up LION BABE's 2016 critically-acclaimed debut album Begin.
KIITA – Let's Commit A Robbery
KIITA, a 16-year-old singer-songwriter and high school sophomore born Sara Lewis, releases her debut EP, Let's Commit a Robbery via Young Forever. The five-track project features a blend of catchy melodies and emotion-tugging lyrics. "I created a path out of my own thoughts," she says, adding: "The type of emotions that would usually bring me down, I formed into a type of art: music." She concludes revealing, "Music has guided me through my whole life, and I wish to guide yours with my music as well."