Super Bowl LIII Drew Record Low Ratings
The least watched Super Bowl in 10 years.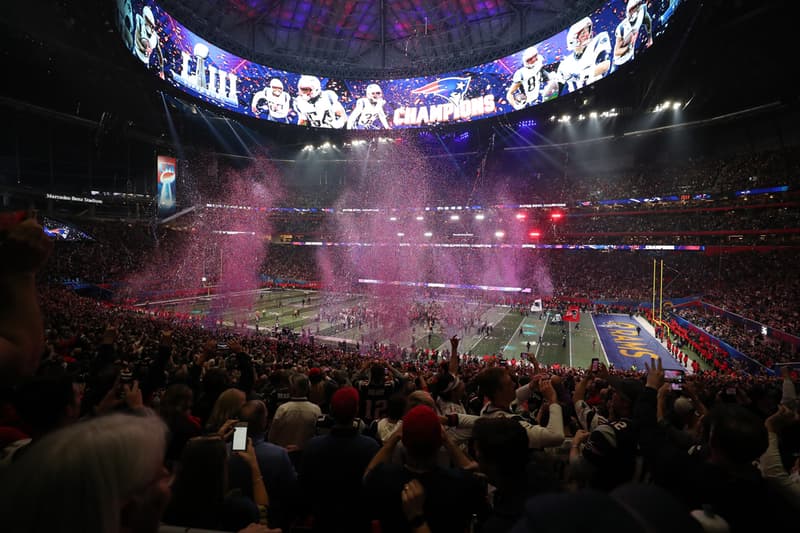 Mired in controversy, this year's Super Bowl LIII drew an array of criticism from sports fans and social activists. According to reports, already dipping NFL viewership and all of the negative elements surrounding the game played a major part in the record low ratings.
Drawing an overnight rating of 44.9, Super Bowl LIII was the lowest-rated big game in the 10 years. Looking strictly at the game, the match between the Los Angeles Rams and New England Patriots was the lowest scoring game in Super Bowl history. It was also the Pats third big game appearance in three years, which may have created a sense of boredom for football fans.
Boycotts also played a major part, as a sizeable number of people have expressed outrage stemming from how the NFL has treated players like Colin Kaepernick and Eric Reid. Additionally, many fans in New Orleans boycotted the game after the Saints were dealt the now-infamous blown call during the NFC Championship game.
Despite the less than stellar ratings, Super Bowl LIII will still most likely be the most watched television event of 2019.
In case you missed it, watch Travis Scott, Maroon 5 and Big Boi's Super Bowl LIII halftime performance.
Last five super Bowl overnight ratings:

2019: 44.9 (Pats-Rams, CBS)
2018: 47.4 (Eagles-Pats, NBC)
2017: 48.8 (Pats-Falcons, Fox)
2016: 49.0 (Broncos-Panthers, CBS)
2015: 49.7 (Pats-Seahawks, 49.7) https://t.co/ZCRN73DSpm

— Austin Karp (@AustinKarp) February 4, 2019
#NOLA has spoken.

Super Bowl LIII earned a 26.1 rating in New Orleans, the lowest of of any market and the lowest ever in New Orleans.

— Jeff Duncan (@JeffDuncan_) February 4, 2019
Saints fans are lining the streets of New Orleans to protest the Super Bowl.

(via @MichaelDeMocker) pic.twitter.com/CB2IHNA2uQ

— SportsCenter (@SportsCenter) February 3, 2019