Spike Lee Wins First Non-Honorary Oscar With 'BlacKkKlansman'
In the Best Adapted Screenplay category.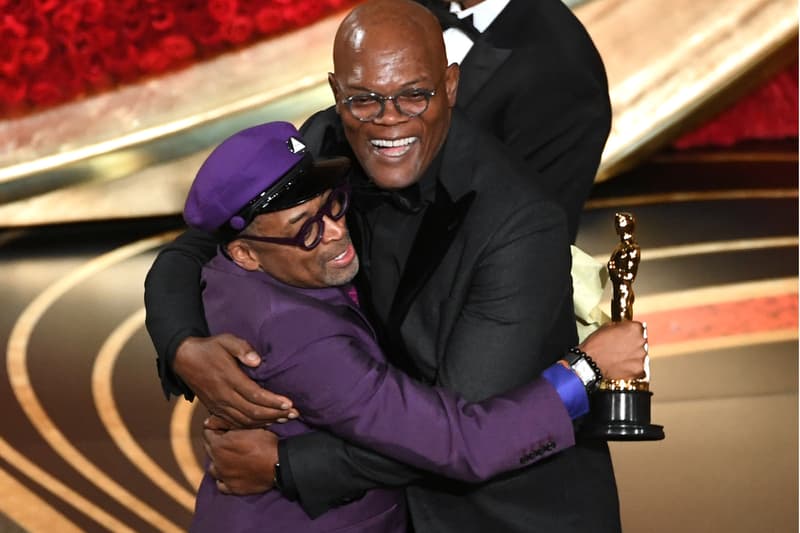 Lauded film director, producer, writer, and actor Spike Lee has just won his first ever Academy Award for his work in BlacKkKlansman.
Honored as one of the best films of 2018, BlacKkKlansman which was directed and written by Lee (and executive produced by Jordan Peele), takes a comedic look at the racial and political parallels between 1970's America and now. Based on the true events of a black police officer Ron Stallworth (played by John David Washington) who infiltrates the Ku Klux Klan with the aid of his Jewish partner Flip Zimmerman (played by Adam Driver), the film won in the category of Best Adapted Screenplay, which was adapted from Stallworth's 2014 memoir of the same name.
The award was presented by Samuel L. Jackson, a long-time friend of Lee's who he ecstatically jumped up to hug before accepting the award. Using his speach to get a little political, Lee told the audience, "The 2020 presidential election is around the corner. Let's all mobilize, let's all be on the right side of history. Make the moral choice between love versus hate. Let's do the right the thing! You Know I had to get that in there."
In total, BlacKkKlansman was nominated for six awards, including Best Film and a supporting actor nod for Adam Driver. Spike Lee was up for three awards during the 91st Academy Awards including Best Director.
Last year Jordan Peele made Oscar history by becoming the first ever black writer to win for Best Original Screenplay.
Spike Lee jumping into @SamuelLJackson's arms after winning his first #Oscar is literal #FriendshipGoals. https://t.co/TLYl9ttHkN pic.twitter.com/Kz9NWEhvsJ

— Good Morning America (@GMA) February 25, 2019