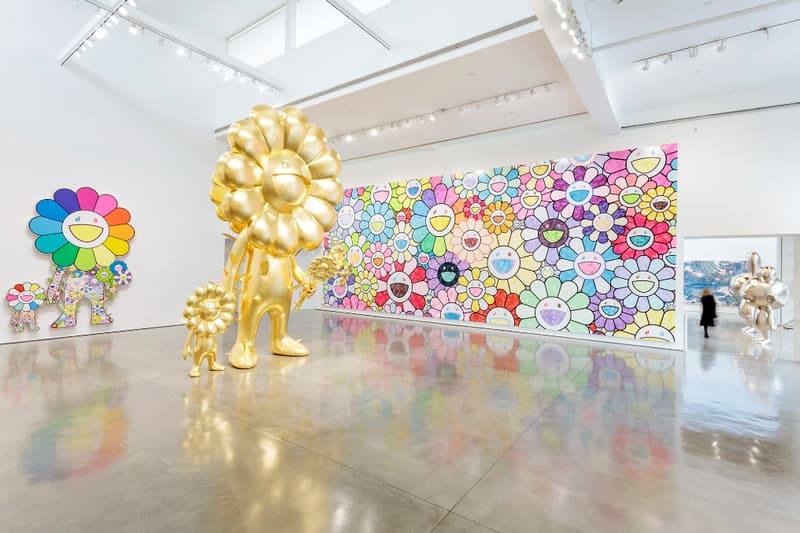 1 of 8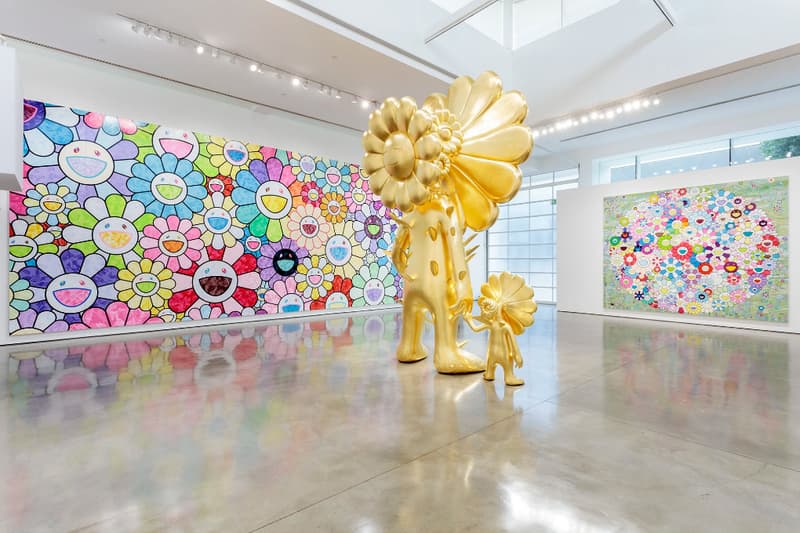 2 of 8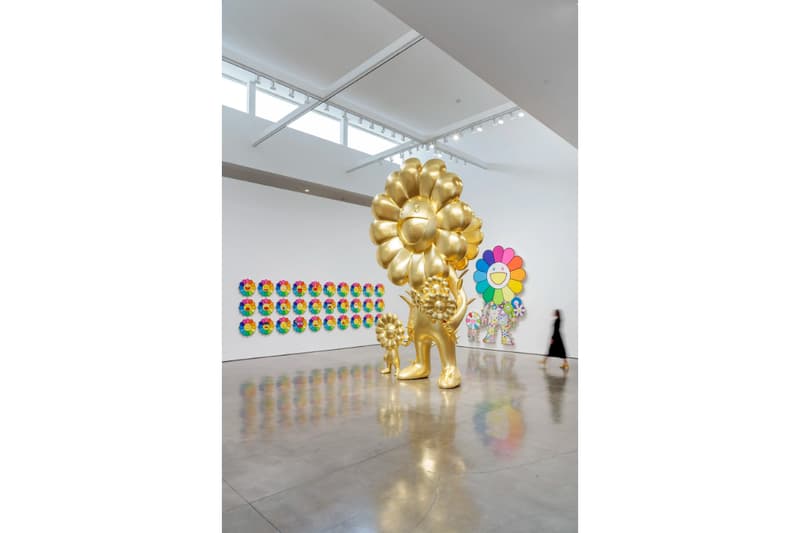 3 of 8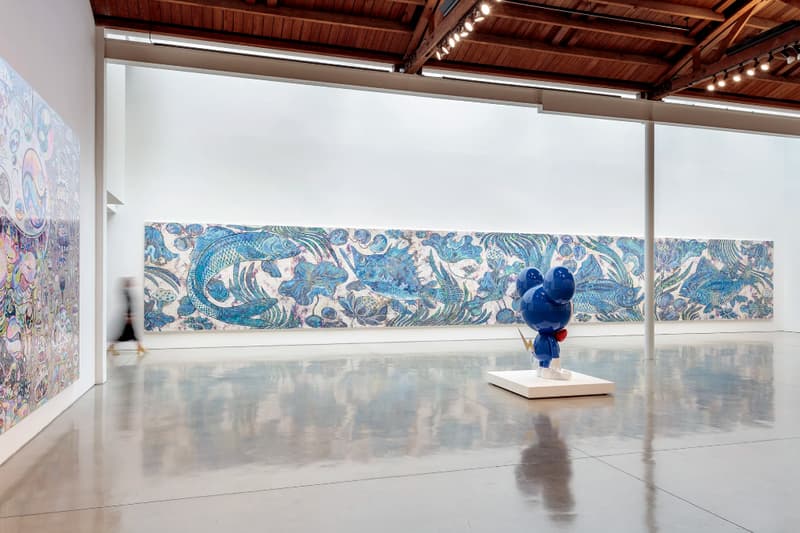 4 of 8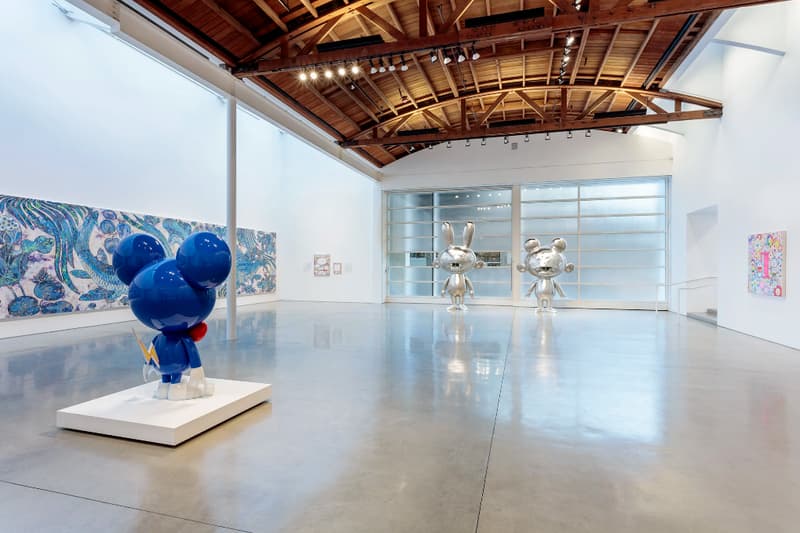 5 of 8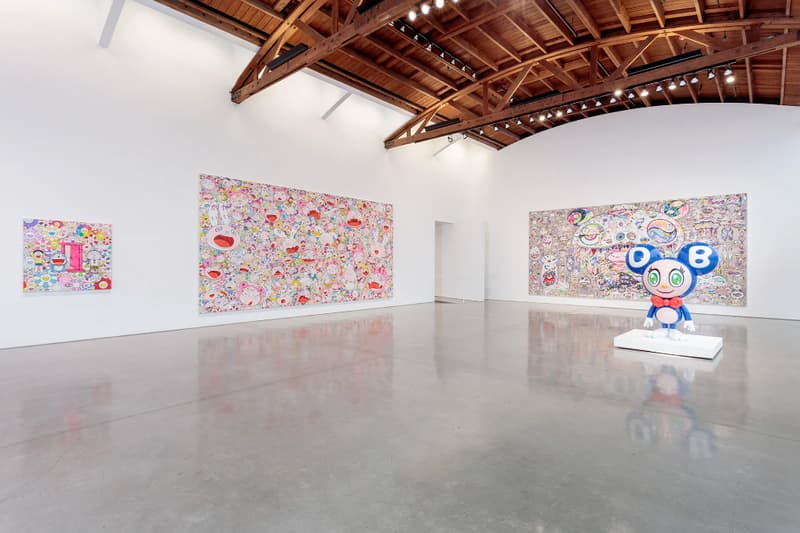 6 of 8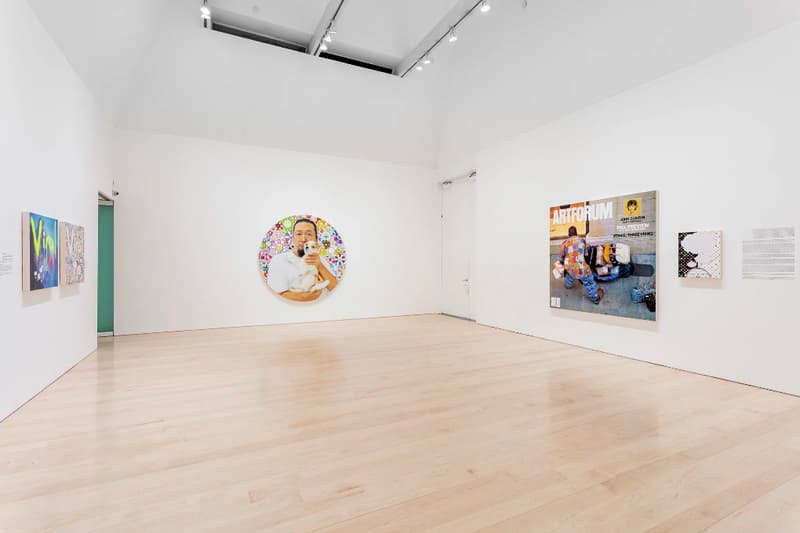 7 of 8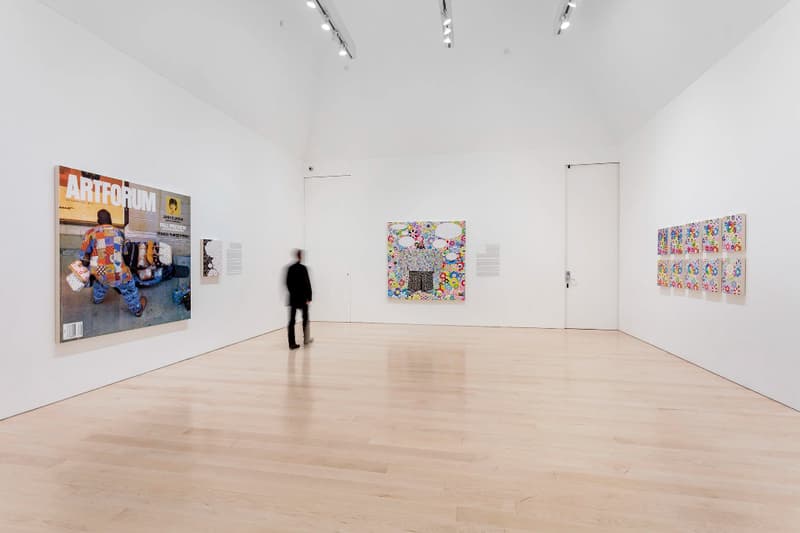 8 of 8
Takashi Murakami Unveils New Works for LA-Based "GYATEI²" Exhibition
Including his sociopolitically-motivated 'Kanye Cosplay Painting.'
---
Just last week it was unveiled that Takashi Murakami would be returning to the prestigious Gagosian Gallery in Los Angeles to begin his new "GYATEI²" exhibition, featuring a range of new works by the famed pop artist. Over the weekend, Murakami dedicated a variety of Instagram posts to explain much of these new pieces, showcasing the meaning behind them as well as sharing the works themselves.
Writing to his social media followers and fans, the famed artist shared a statement surrounding his Kanye Cosplay Painting:
"This is me, cosplaying as a character in Kanye West and Lil Pump's music video for "I Love It." 2. When I saw this video, I felt that it incorporated every single aspect of how art is appreciated and consumed, which have constantly and significantly been changing over the past 100 years. I've had various thoughts while working on this cosplay."
He went on to talk about the significance of the "I Love It" music video:


"Let us discuss for a moment about Kanye West and Lil Pump's music video for "I Love It." The lyric expresses the stance of sticking up a middle finger at the recent tendency of ever-stricter moral policing in the American society through the #MeToo movement; its context is a pushback against the excessive imposition of moral standards and it's therefore provocative. It talks about [a] quick f**k, fake orgasm, and a self-deprecating description of unsatisfactory sex life. Oh boy… What a lyric, and in what bizarre appearances they sing it."
Murakami is no stranger to being a politically and socially motivated artist — often infusing sociopolitical cues in his own works and his interpretations of them. As always, the artist relishes in his iconic genre-infusing medium that incorporates traditional Japanese painting and styles, sci-fi, anime, pop culture, and more. 

Takashi Murakami's "GYATEI²" incorporates a range of paintings, sculptures, films, and commercial products that showcased the artist's signature and generation-defining style. It will be held from February 21 to April 13.
For more related news, don't miss these stunning photos from the International Landscape Photographer of the Year contest.
Gagosian LA
456 N Camden Dr
Beverly Hills, CA 90210,
U.S.A.