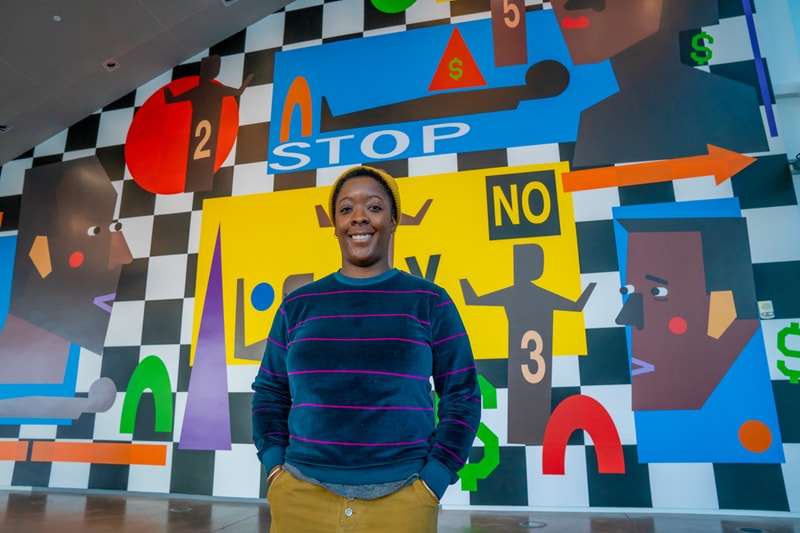 Watch Nina Chanel Abney Create a Massive Mural at ICA Boston
Describing her artwork as "colorfully seductive, deceptively simple."
---
Nina Chanel Abney recently painted a giant mural inside the Institute of Contemporary Art in Boston, Massachusetts. The large-scale artwork portrays Abney's thought-provoking, stylized subjects and abstract visuals that have been praised by the contemporary art world in recent years. The Chicago-born artist is best-known for her bright paintings that reference socio-political issues and pop culture.
Watch the video below to get a behind-the-scenes look at her ICA Boston mural creation, describing her artwork as "colorfully seductive, deceptively simple investigations of contemporary cultural issues."
In other art stories, take a look at Banksy's counterfeit £10 banknote which he recently donated to the British Museum.
ICA Boston
25 Harbor Shore Drive
Boston, MA 02210