NBA Formally Proposes Lowering Draft Age From 19 to 18
Coincidentally following Zion Williamson's knee injury.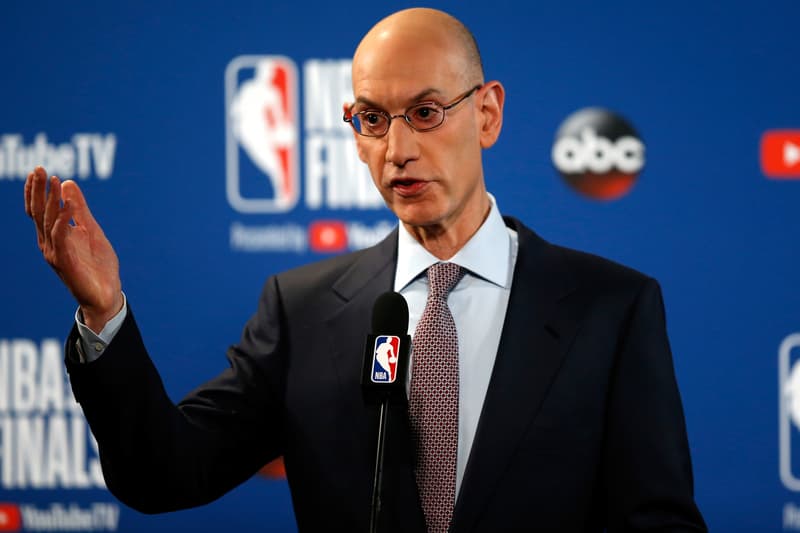 It's official, the NBA has submitted a formal proposal to the National Basketball Players Association Thursday morning to lower the draft-eligible age to 18 from 19, sources have told USA Today Sports.
This step is quite coincidental following Zion Williamson's knee injury which occurred Wednesday night when the young player's Nike sneakers fell apart as his Duke teammates batted North Carolina. Zion, who is 18-years-old, is currently projected to be the No. 1 draft pick for the NBA. This step taken by the league will allow them to draft players who are fresh out of high school, and hopefully prevent talented players from injuring themselves in college when they aren't even getting paid to play.
The current NBA rules state a player is not allowed to declare for the draft until they are one year out of high school. Commonly known as the one-and-done deal, where athletes play college ball for one year before dropping out, has caused a lot of debate considering players could potentially enter the draft earlier instead of bypassing millions of dollars. The NBA is aiming to implement the lower age draft by 2022 to ensure there's ample of time for the proposed change.
During July's NBA owners' meeting Commissioner Adam Silver stated:
"My personal view is that we're ready to make that change. It won't come immediately, but…when I weighed the pros and cons—(and) given that (former Secretary of State) Condoleezza Rice and her (NCAA) commission has recommended to the NBA that those one-and-done players now come directly into the league and, in essence, the college community is saying 'We do not want those players anymore,' I mean that sort of tips the scale in my mind that we should be taking a serious look at lowering our age to 18."
Below are a few reactions to Zion's injury. And in more sports-related news, New Balance is rewarding runners with free beer.
Again let's remember all the money that went into this game…. and these players get none of it…. and now Zion gets hurt… something has to change @NCAA

— Donovan Mitchell (@spidadmitchell) February 21, 2019
We Need Change? @NCAA

— Trae Young (@TheTraeYoung) February 21, 2019
"I would advise [Zion] to shut it down and wait for the draft. … You're set up to risk either limiting your NBA career or potentially wrecking your NBA career for the sake of Duke University, which is paying you no more than room, board, and tuition." — @RealSkipBayless pic.twitter.com/tBIDJD7FBy

— UNDISPUTED (@undisputed) February 21, 2019