Thai Fishing Family Adds Sleek, Simple Home to Private Village
Featuring marble floors, double-height ceilings and minimalistic wooden fixtures.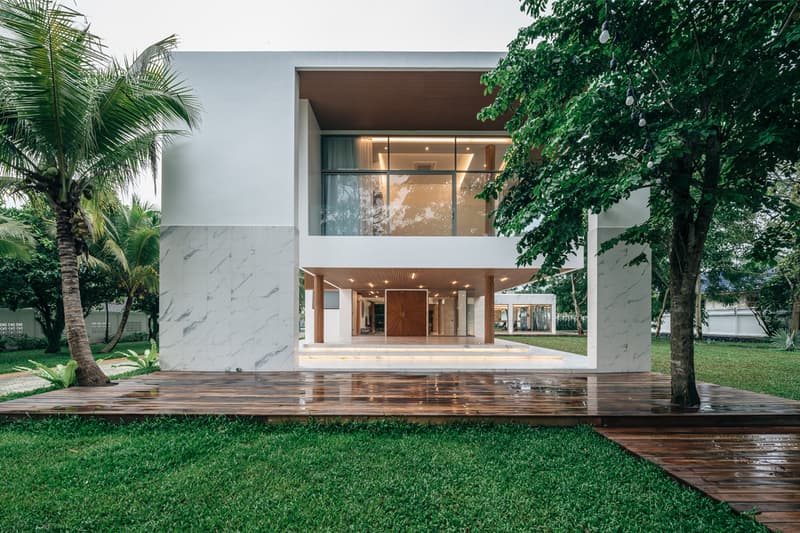 1 of 13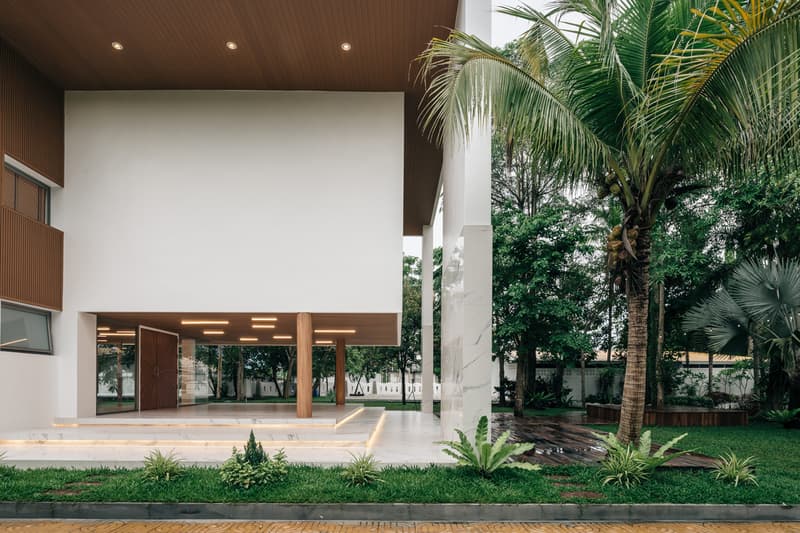 2 of 13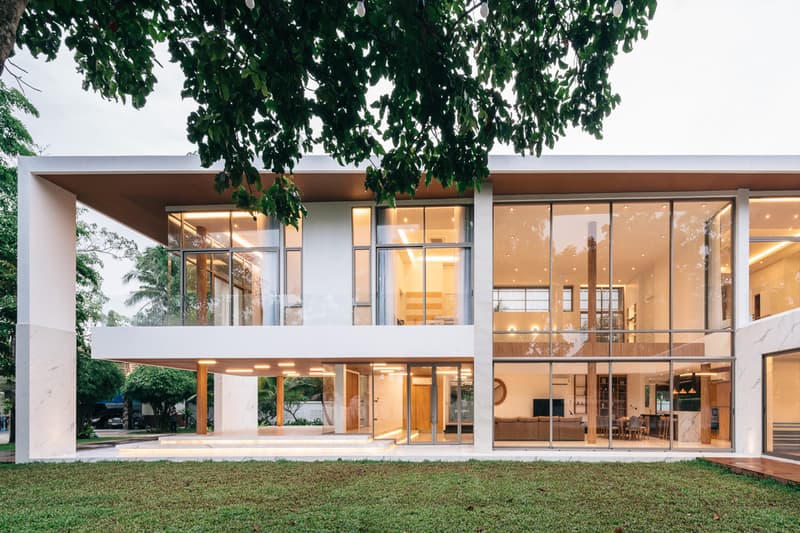 3 of 13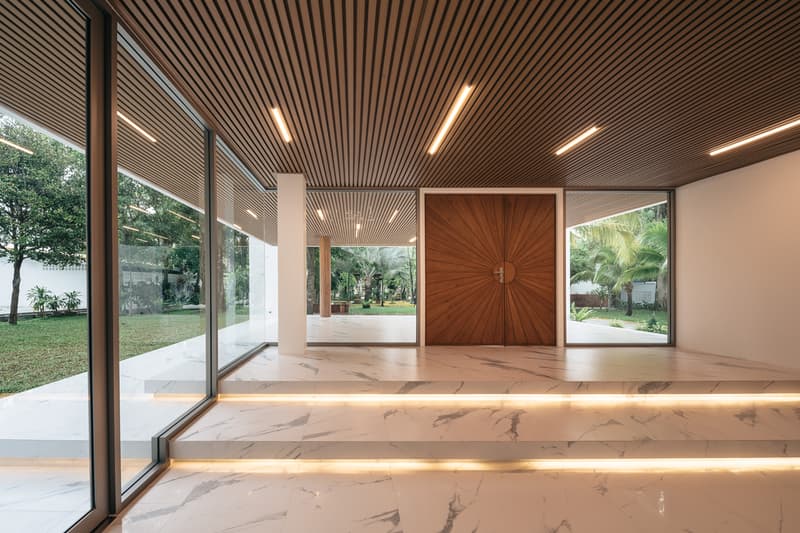 4 of 13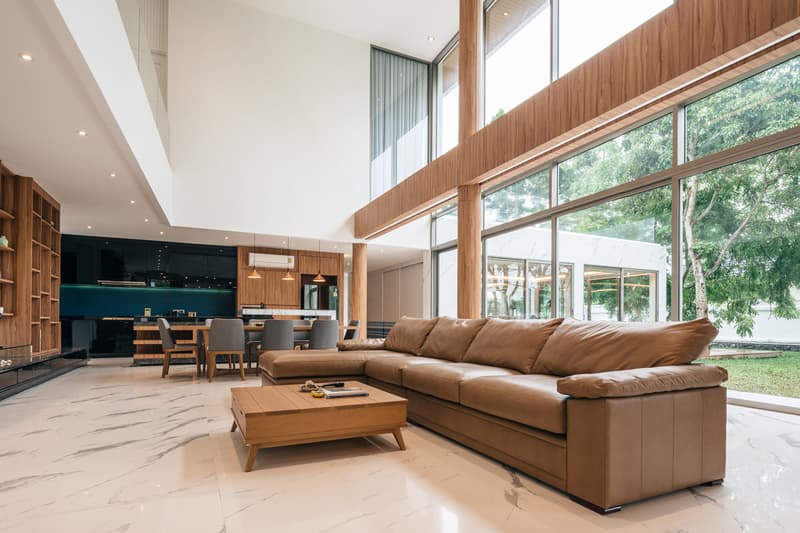 5 of 13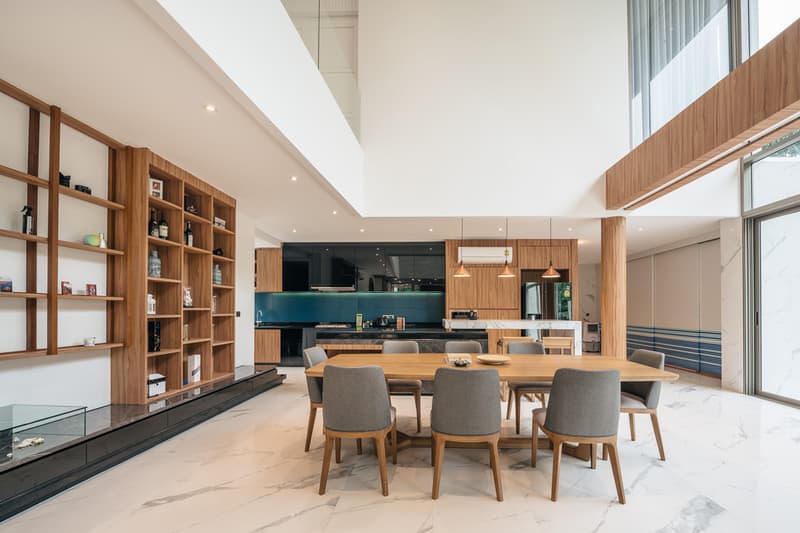 6 of 13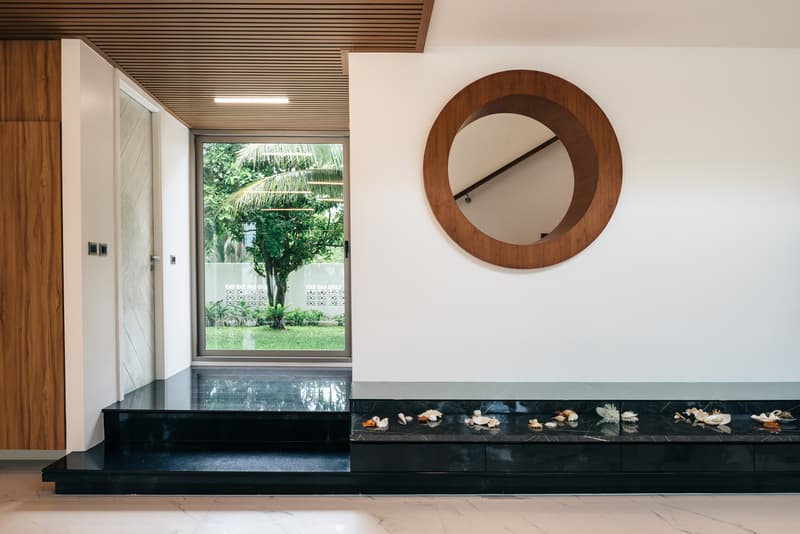 7 of 13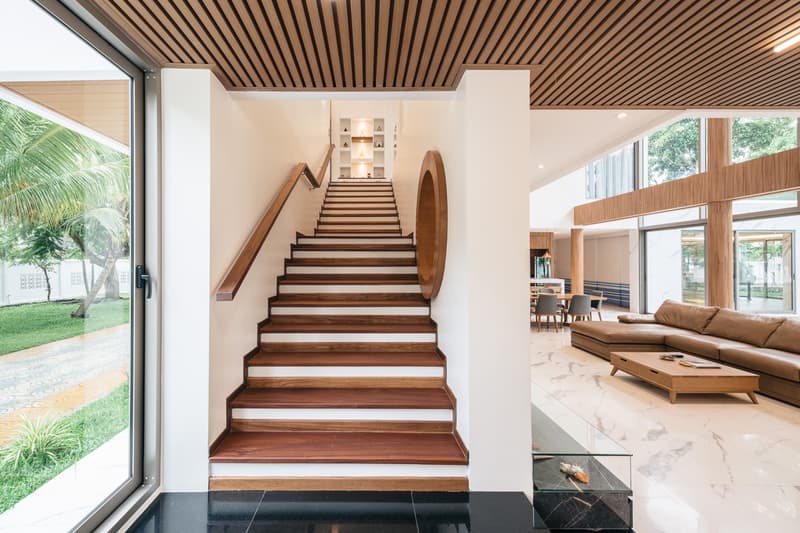 8 of 13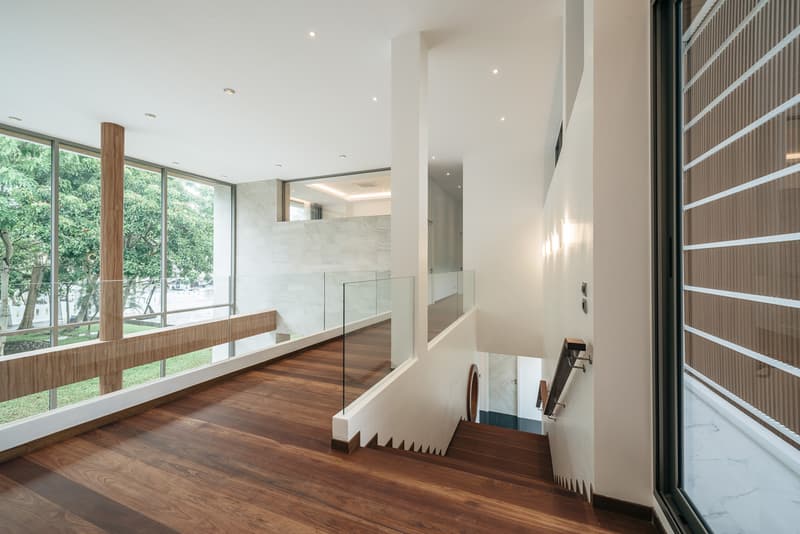 9 of 13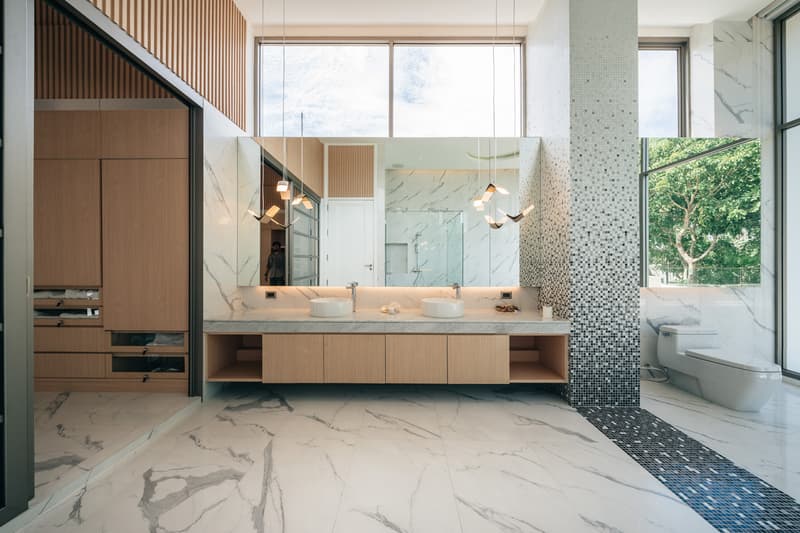 10 of 13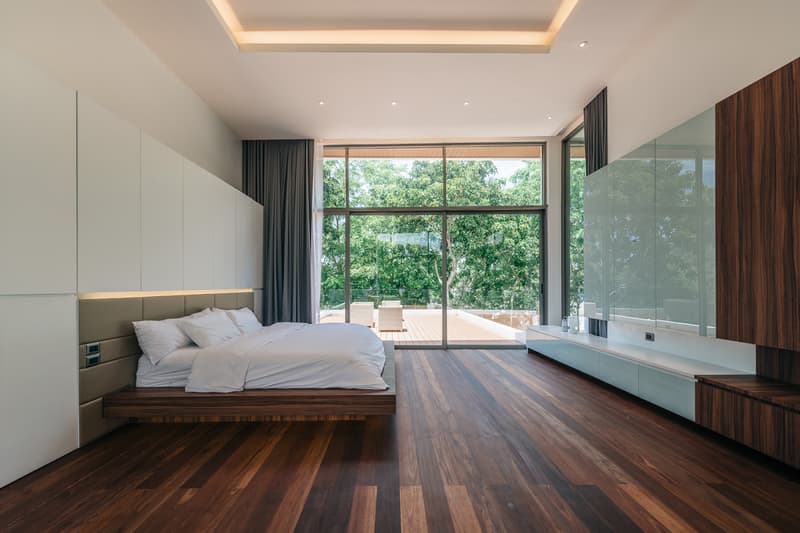 11 of 13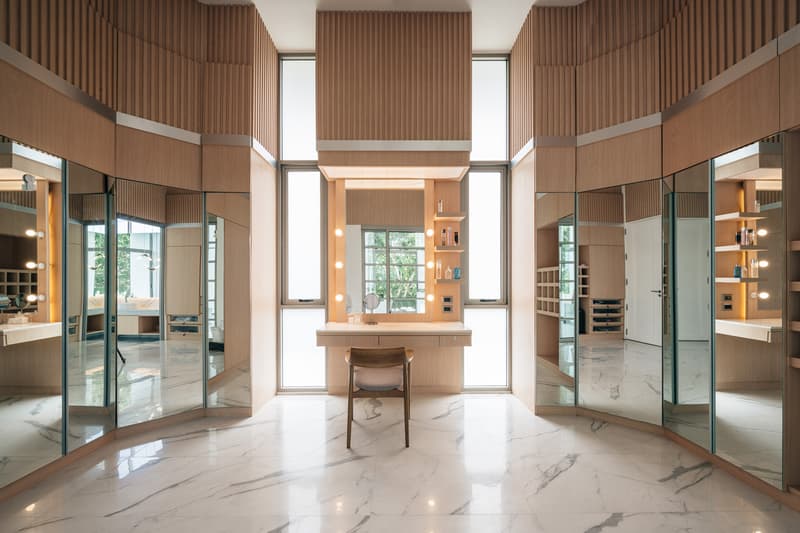 12 of 13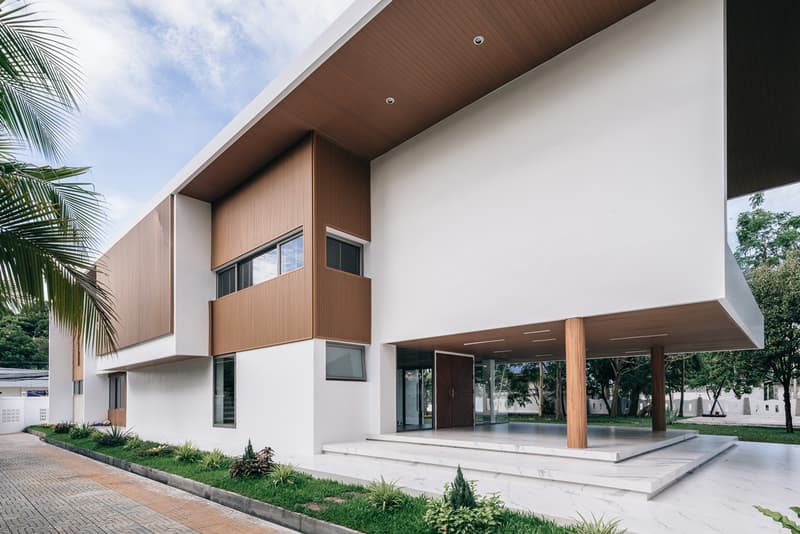 13 of 13
FLAT12X's recent project brings a modern home to a privately-owned village in Thailand, created for a native family whose background boasts three generations of community-leading fishermen. Dubbed the ANAVILLA, the Nakorn Si Thammarat-based house was designed with a straightforward layout that local workers could easily build while ensuring that the region's extensive amount of rain was kept top of mind.
The 800-square-meter residence includes two floors and features glass encasements and a cantilevered roof, which allows for protection from the rain and simultaneously provides shading. Other factors in place working to control the amount of sunlight include timber screening on the West side of the structure and, on the East, strategically-angled windows that help direct the sun's beams and moderate the inside temperature. Contemporary details including marble floors and minimalistic wooden furniture and fixtures comprise the interior, which includes the kitchen, living and dining rooms, and bedroom suites. Double-height ceilings add to the open-plan and spacious feel. A fitness center, as well as a hidden working room and home theatre, add additional areas of entertainment.
Visit FLAT12X's website for more details about the ANAVILLA.
In other design news, ONG&ONG architects have created a smart home in Singapore that has gone green in more ways than one. Aside from lush plants throughout, the residence also has elements that work to reduce its carbon footprint. The 4-story fixture boasts solar paneling and an EIB system that allows lighting to be controlled from an app, helping the house converse close to 30% of overall energy.