Function Meets Art in This Norwegian Hooded Cabin
Designed to adhere to strict building regulations.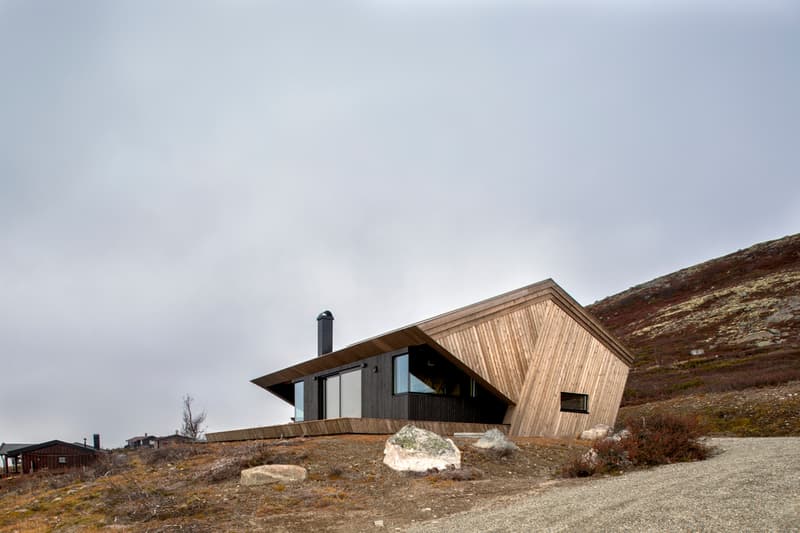 1 of 10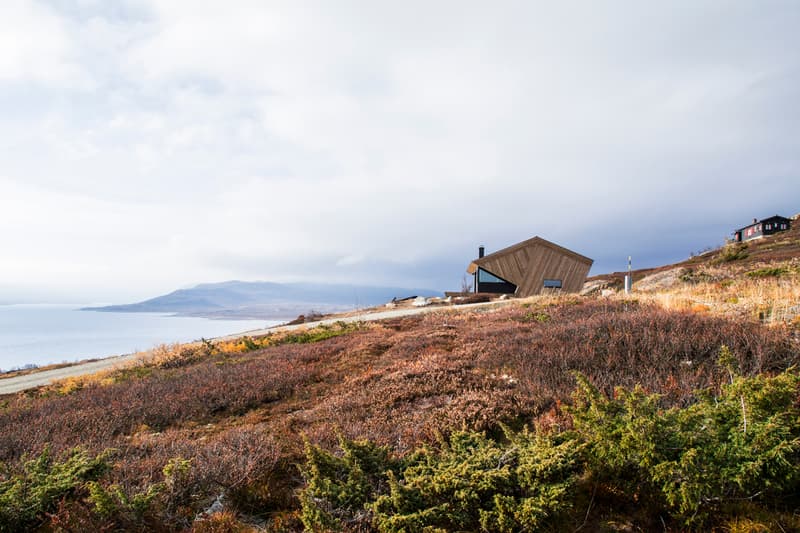 2 of 10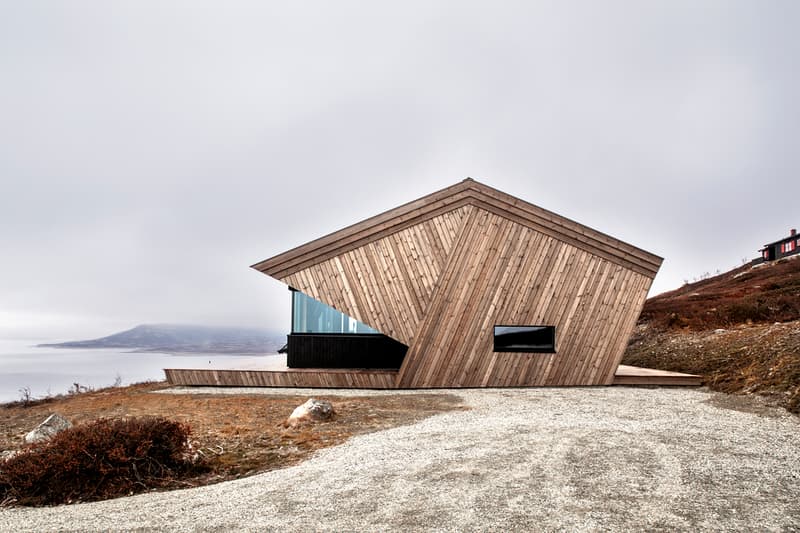 3 of 10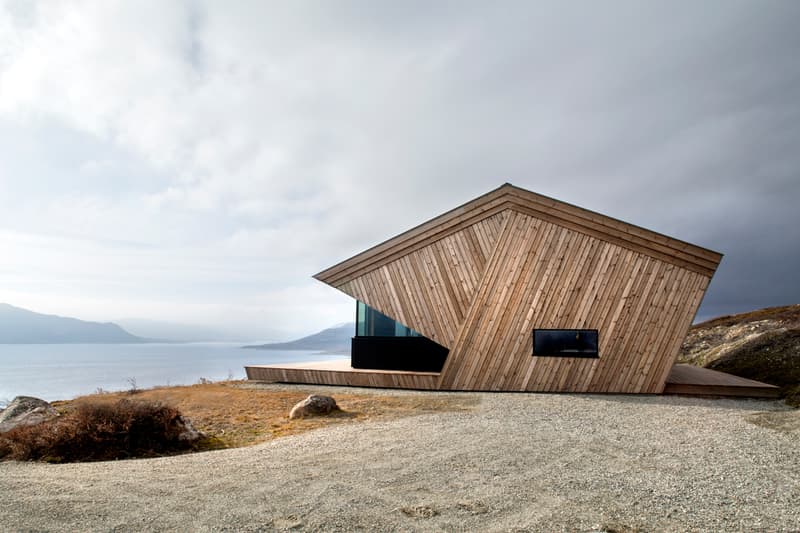 4 of 10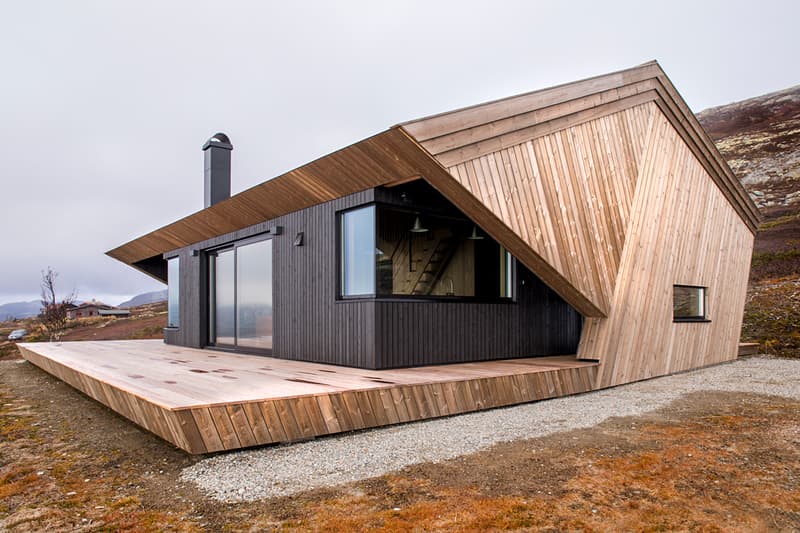 5 of 10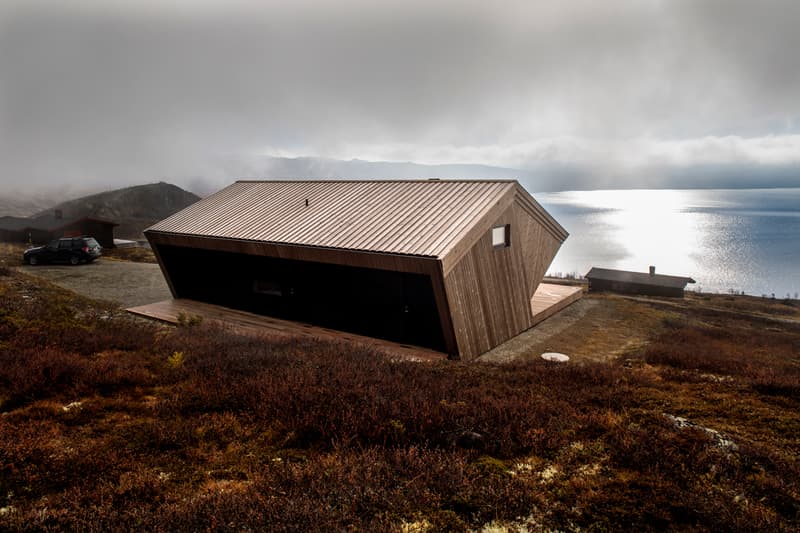 6 of 10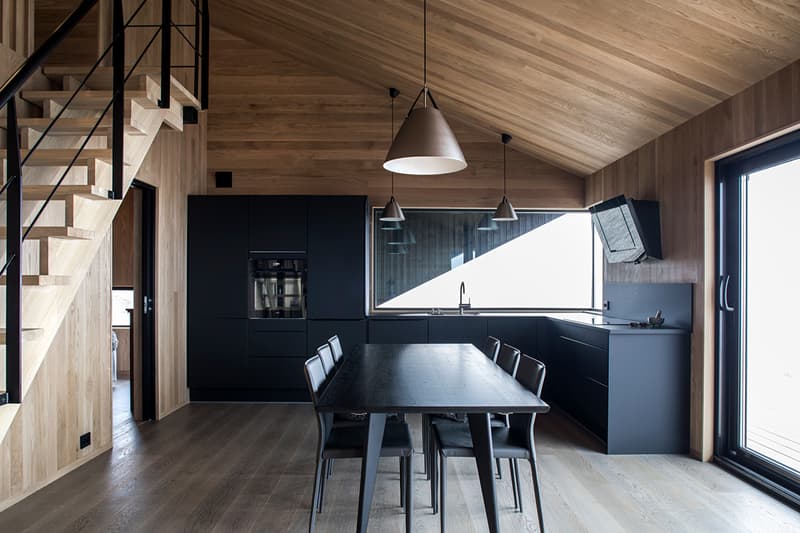 7 of 10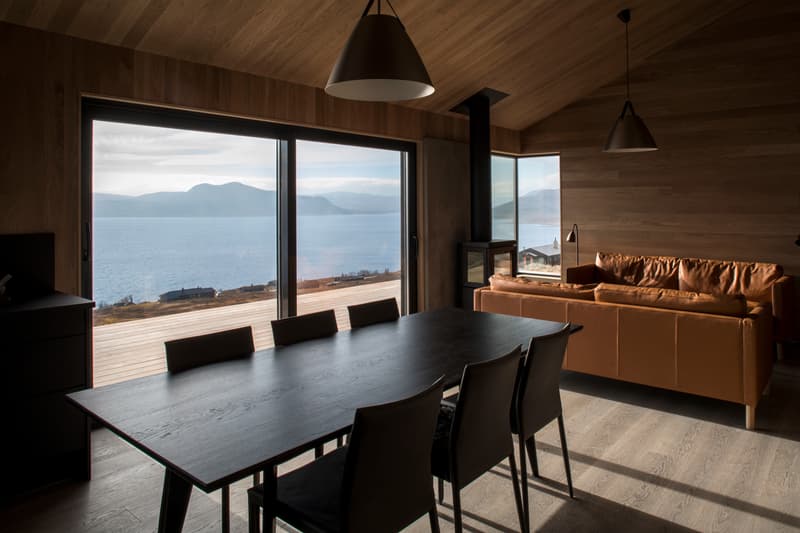 8 of 10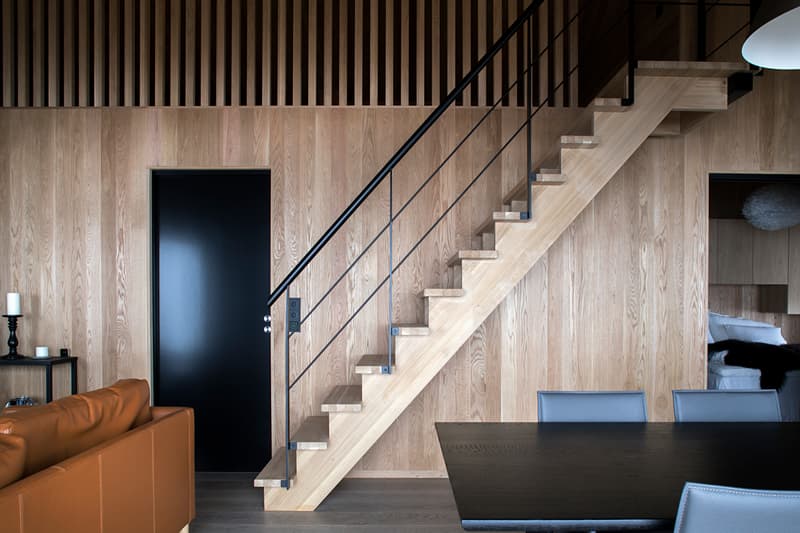 9 of 10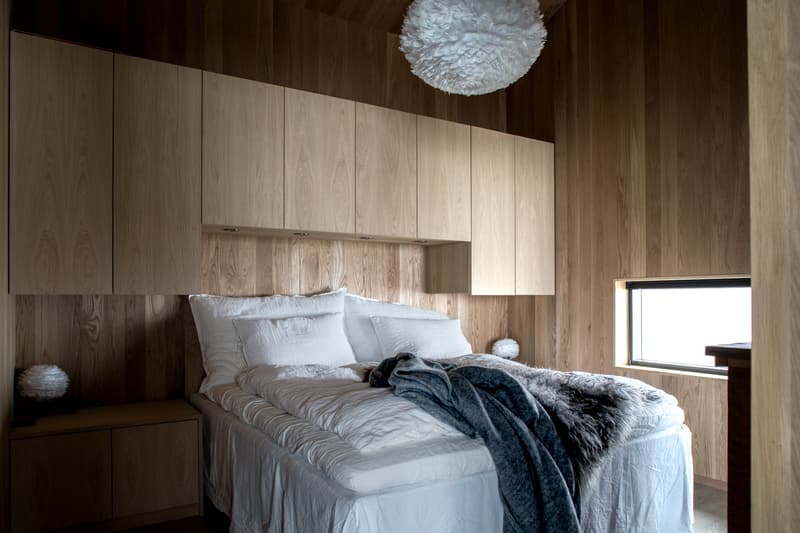 10 of 10
Sitting at an altitude of 1,125 feet on a mountainous terrain in Norway, Arkitektværelset's Hooded Cabin lends a distinctive sculptural shape that combines functionality and a unique aesthetic. The secluded residence was crafted to suffice not only the client's preferences, but also the strict building regulations of the region.
Completed in 2018, the Hooded Cabin is located on the Imingfjell mountain of the Telemark county. While picturesque, the area is windblown and weathered, meaning that the cabins must adhere to several specifications. Sectioned windows, standing wood paneling, and 22-27 degrees gabled roofs and triple bargeboards are among the requirements. Meanwhile, the client's preference of clear views of the lake were also listed as a priority.
"Limitations are the mother of all playful creativity, and in this case it really became a goal to try to create within the boundaries," stated the studio's head architect, Grethe Løland.
These guidelines led the architects to develop an ore pine roof in the front of the cabin, constructing it in a hooded shape that can help protect against any avalanches that may hit the district. While the "hoodie" is practical, its angled pine paneling contrasts against the black main body of the house and creates an artistic and geometric look. Stepping into the project reveals panoramic windows and large sliding doors that offer open sunlight into the living and kitchen. There's also a master bedroom, a bathroom and a sauna which can double as a guest room. On the second floor, a spacious attic can sleep up to eight people, while oak flooring and paneling throughout round out the key interior details.
Similarly in Peru, architect Martin Dulanto designed a structure under the guidelines of minimizing any potential damage that could be caused by the environment. Dubbed the Topo House, the residence was crafted in the shape of a wooden block and blends in seamlessly with the surrounding countryside.