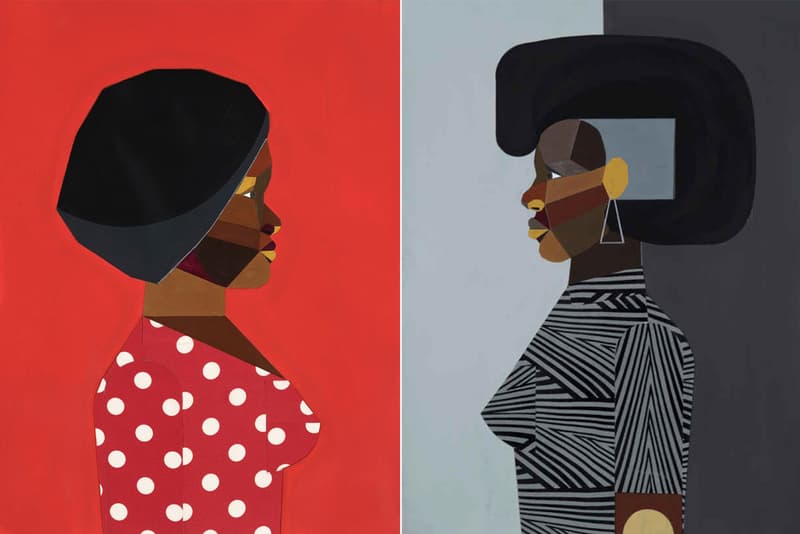 Renowned Artist Derrick Adams Explores "Interior Life" in Latest Exhibition
Organized by the authoritative art curator, Francesco Bonami.
---
Seminal American artist Derrick Adams is widely-recognized for his vivid paintings, collages, and assemblages that touch upon socio-political issues and pop culture. The multifaceted creative is the subject of a new exhibition at New York City's Luxembourg & Dayan gallery. Organized by renowned art curator Francesco Bonami, the show entitled "Interior Life" sees new portraits on paper with Adams' signature abstract patterning style observed throughout the pieces.
"Inspired by a tenet of Catholic theology that describes 'a life which seeks God in everything,' Interior Life is a meditation on the intimate spaces of one's mind and home, each an analog for the other," said the gallery in a statement. The exhibition is on view through April 20. Head over to Luxembourg & Dayan's website to learn more.
In other noteworthy exhibitions, Spanish artist Ignasi Monreal will display new lifelike paintings at his first solo exhibition entitled "Plats Bruts."
Luxembourg & Dayan
64 East 77th Street
New York, New York
10075