The Five Best Collections at Copenhagen Fashion Week FW19
Featuring a number of emerging Danish designers.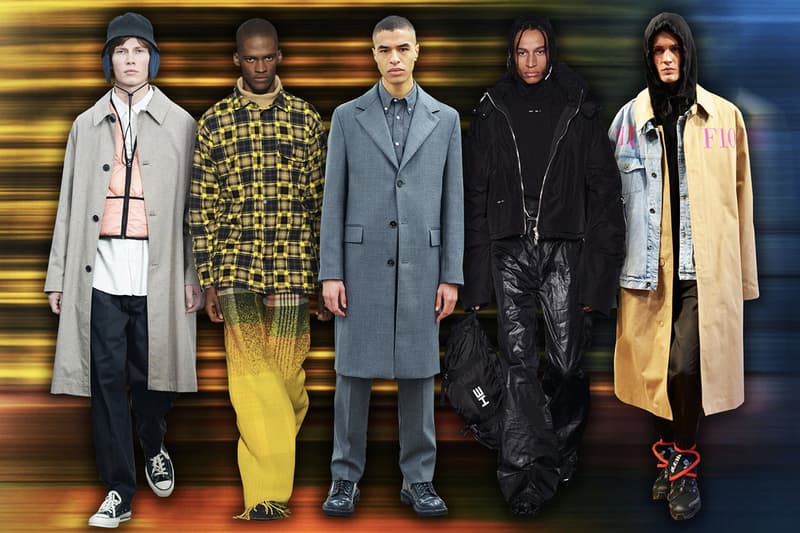 Rather than being the biggest event during fashion month, Copenhagen Fashion Week has emerged as an important platform for emerging designers. Without the big names of Paris and London — and with some Denmark's most recognizable labels showing elsewhere — Copenhagen instead put the next generation of labels front and centre. Brands including Sunflower and mfpen both showed for the first time, while up-and-comer HELIOT EMIL continued to hone its craft in its home city.
For this season, Copenhagen Fashion Week also used its status to champion sustainability. The week began with a speech from chief executive Cecilie Thorsmark, in which she outlined how Copenhagen is supporting the cause. Continuing that theme, Soulland hosted a dinner with Michael Møller, Director-General of the United Nations Office at Geneva, who discussed the need for action alongside the label's creative director Silas Adler. Sustainability was also a reference point for Ganni — arguably the season's biggest show — which paid tribute to National Geographic and David Attenborough with its "Life On Earth" collection.
These two themes — celebrating emerging designers and the need for sustainability — were the stand-out features of Fall/Winter 2019 Copenhagen Fashion Week, see below for this season's best collections.
HELIOT EMIL
Quickly becoming a stand-out name on the Copenhagen Fashion Week schedule, HELIOT EMIL presented a utilitarian collection for Fall/Winter 2019. The label — headed by brothers Victor and Julius Juul — continued to evolve for this season, with a particular focus on experimental fabrics and textiles. As well as the militaristic collection, the utility theme was realized through industrial-style buckles, a bevy of extra straps and carabiners used for fastenings.
Sunflower
Showing in Copenhagen for the first time, emerging label Sunflower unveiled a stripped back collection of menswear staples. The brand describes a desire to break away from the trend-obsessed fashion industry, focusing instead on timeless pieces that can be revisited season after season. The Fall/Winter 2019 collection — Sunflower's second — yielded wool coats, relaxed tailoring and embroidered denim, complemented by a musical collaboration with composer August Rosenbaum.
Holzweiler
One of the few non-Danish labels on the schedule, this season saw Holzweiler continue to develop its ready-to-wear offering. The Norwegian brand showed a collection of signature Nordic pieces, including key focuses on statement knitwear and bright plaid patterns. Accessories included oversized luggage and Holzweiler's signature scarves, both of which underlined the collection's plaid theme.
mfpen
For Fall/Winter 2019, emerging label mfpen built on its trademark understated aesthetic with more effortless looks. Fall/Winter 2019 was named "Morgenluft," the Danish word for "morning breeze," and was inspired by the feeling of leaving a nightclub as the sun comes up and people begin to leave for work. Referencing the contrast between commuters and clubbers, mfpen mixed everything from distressed knitwear and utilitarian gilets to formal outerwear and shirting.
MUF10
Following on from its statement-making Spring/Summer 2019 show, Danish label MUF10 continued its street-focused aesthetic for Fall/Winter 2019. One of the key pieces in the collection was a half-and-half coat that mixed a classic denim jacket with a trench jacket, continuing mix-and-match theme with a women's wool coat. Influences from previous collections – such as sportswear and thoughtful meditations on identity — were referenced through tracksuits and slogans appearing on pieces.
For more from Copenhagen Fashion Week, go backstage at Martin Asbjørn's Fall/Winter 2019 show.