NFL Reportedly Paid Kaepernick Over $60 Million USD in Settlement
Although both parties have signed NDAs.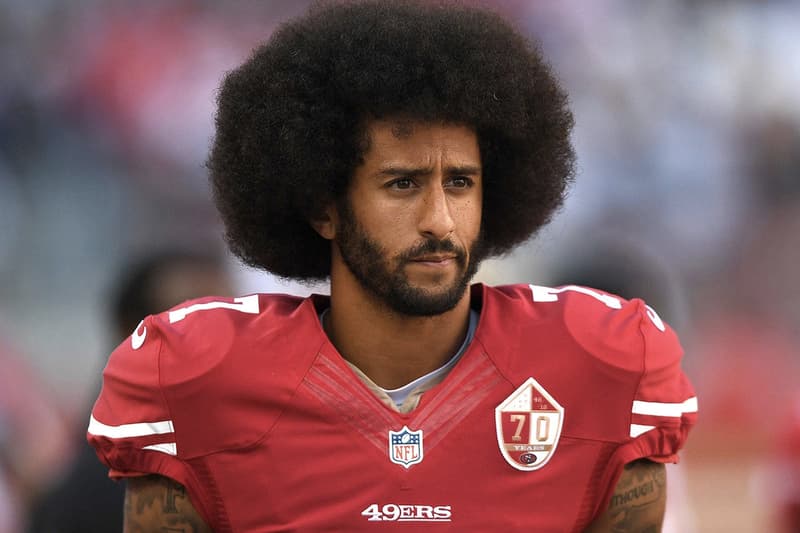 Colin Kaepernick has reportedly received between $60 and $80 million USD in an out-of-court settlement. The settlement is a result of his 2017 file of grievance against the NFL, accusing the owners of collusion to keep Kaepernick out of the league. Bleacher Report columnist Mike Freeman tweeted on Friday, "Number NFL team officials are speculating to me is the NFL paid Kaepernick in the $60 to $80 million range."
Kaepernick's attorney Mark Geragos said in a statement following the tweet, "For the past several months, counsel for Mr. Kaepernick and Mr. Reid have engaged in an ongoing dialogue with representatives of the NFL. As a result of those discussions, the parties have decided to resolve the pending grievances. The resolution of this matter is subject to a confidentiality agreement so there will be no further comment by any party."
The NFL Players Association responded to the settlement claims with, "Today, we were informed by the NFL of the settlement of the Colin Kaepernick and Eric Reid collusion cases. We are not privy to the details of the settlement, but support the decision by the players and their counsel. We continuously supported Colin and Eric from the start of their protests, participated with their lawyers throughout their legal proceedings and were prepared to participate in the upcoming trial in pursuit of both truth and justice for what we believe the NFL and its clubs did to them. We are glad that Eric has earned a job and a new contract, and we continue to hope that Colin gets his opportunity as well."
This news comes after Geragos announced he believes Kaepernick will come back to the NFL, mentioning on CNN on Saturday that the quarterback could be seen playing for the Carolina Panthers. Despite the speculative claim, it would be a move that follows Eric Reid's three year deal with the Panthers.
In other news, find outhow Barack Obama, the NBA and FIBA will be encouraging basketball in Africa.
Number NFL team officials are speculating to me is the NFL paid Kaepernick in the $60 to $80 million range.

— mike freeman (@mikefreemanNFL) February 15, 2019