Police Reports Loaded Gun Found During 21 Savage's Arrest
There's also a report on 21 Savage's current location, and the conditions in the detention center he's being held in.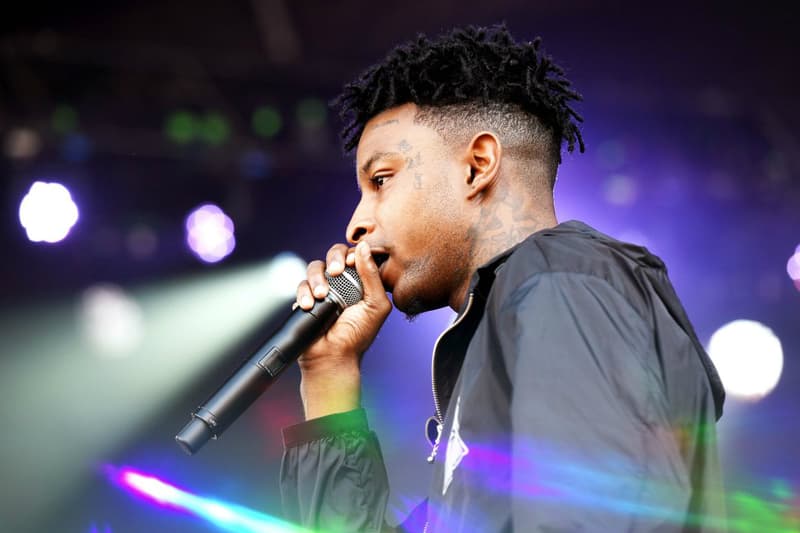 In three different police reports obtained by TMZ regarding 21 Savage's arrest in Atlanta this past Sunday (Feb. 3), the authorities are claiming that the rapper was in possession of a fully-loaded firearm
Police reports from 21 Savage's Atlanta arrest claim the rapper was in possession of a "fully loaded glock" that was in the lockbox of the red dodge challenger he was pulled over in. Police also claim that they stopped 21 Savage because he was driving recklessly.
TMZ goes on to report that ATF were also on the scene as well, and ordered 21 to drop his keys and took him in after. U.S. Immigration and Customs Enforcement (ICE), who are currently holding Savage, were also reportedly at the scene but were not listed in the police reports.
Alex Spiro, JAY-Z's lawyer who is currently helping 21 Savage fight his deportation case, released a statement about the police report that claims the loaded gun was 21 Savage. "ICE has confirmed he was targeted for immigration enforcement and nothing more," he said. "He was never arrested by the police, and some other individual's firearm and vehicle is not our concern here."
21 Savage is still being detained by ICE at the Irwin County Detention Center outside of Atlanta. Reports from The Blast and Rolling Stone, confirmed his whereabouts and state the facility holding Savage has been accused of violating an array of human and civil rights.
Azadeh Shahshahani, former National Security and Immigrants' Rights Project Director for the ACLU of Georgia, called the Center "a horrendous place and one of the worst immigration detention centers in the U.S."
Most recently, Georgia Representative, Hank Johnson, wrote a letter supporting 21's character and 21's legal team released a statement sharing more details about the case.