U.S. Rep. Hank Johnson Writes Character Letter to Support 21 Savage's Case
"I know [21] to be a remarkable young man."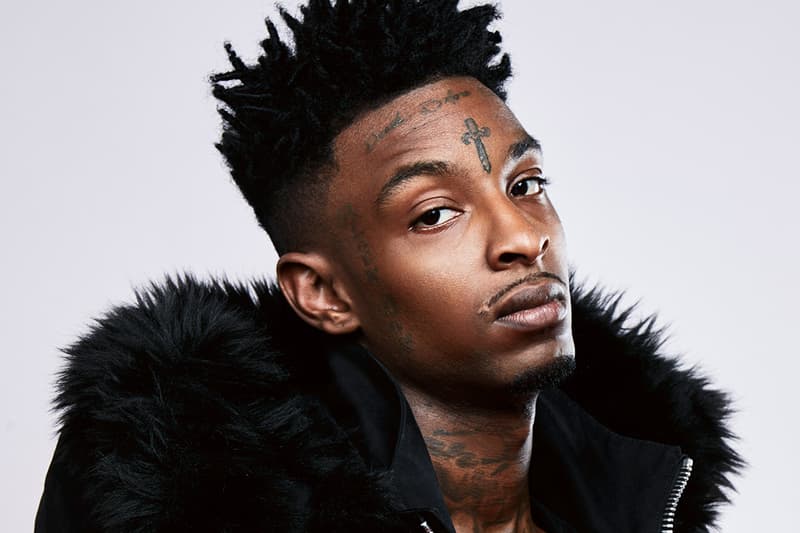 With the majority of music fans in an uproar regarding the detaining of 21 Savage (legal name She'yaa Bin Abraham-Joseph), news comes that an unexpected supporter of 21 Savage has just written to the immigration judge in charge of the case to champion the Atlanta-based rapper.
Georgia Representative, Hank Johnson, urged the Judge to consider all the positive things the 26-year-old rapper has done for his community and to not go forward with the removal of Abraham-Joseph. Currently, ICE has stated that it will now "await the outcome of his case before a federal immigration judge to determine future actions." But for Johnson, that answer was not good enough, as we wrote:
He was raised and spent his formative years in and around Atlanta, and he has developed deep family roots and personal ties to our wonderful state of Georgia, and to Gwinnett and DeKalb counties, in particular. I know [21] to be a remarkable young man. He spends his time giving back to our community and has been living a life of paying it forward. I believe that it would be a serious hardship to [21's] family and a loss for our community if he is not allowed bail so that he can be released from detention. … He has been an outstanding figure and influence within his family and within Atlanta.
21's legal team also followed up with a statement regarding the whole ordeal, telling that maybe the situation and facts are not as damning as the media is making it out to be:
Mr. Abraham-Joseph was born in the United Kingdom. Mr. Abraham-Joseph arrived legally in the United States at the age of 7. He remained in the United States until 2005, when he departed for approximately one month to visit the United Kingdom. He returned to the United States under a valid H-4 visa on July 22, 2005. Mr. Abraham-Joseph has been continuously physically present in the United States for almost 20 years, except for a brief visit abroad. Unfortunately, in 2006 Mr. Abraham-Joseph's legal status expired through no fault of his own.
Hopefully, fans of the Atlanta-based rapper can hear some goods news in the next coming days. For more info on the complexities of 21's situation, Fader conducted an interview with an immigration lawyer, breaking down exactly what is happening with 21's case.
Here's the letter Rep. Johnson wrote to ICE on behalf of @21Savage: pic.twitter.com/sOVeebfWMi

— Jewel Wicker (@jewelwickershow) February 5, 2019
Praying for 21 savage let that man be with and provide for his kids.

— J. Cole (@JColeNC) February 5, 2019
In other news, Travis Scott shows off his bike skills in "Can't Say" video.