VASE BY SU Sculpts "KaiKai Kiki" Concrete Flower Vase
Dubbed 'Bloom.'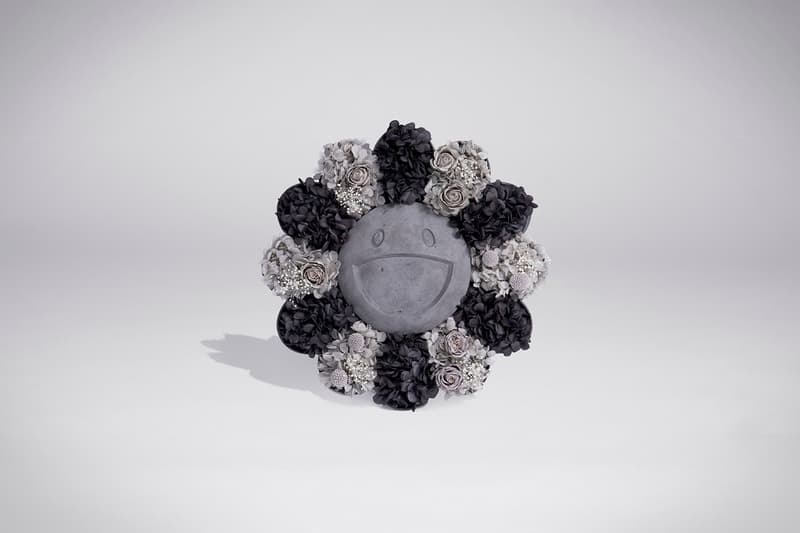 Design studio VASE BY SU has created a series of flower vases molded in the shape of popular cultural relics. According to the creative studio, the idea came to the lead designer one day when he noticed flowers growing from the concrete cracks of sidewalks. "Wherever flowers and grass emerge from, it has become their vase. I have imagined that anything could be turned into a vase and flowers and grass would grow from it," added the designer — the vases are dubbed Bloom.
Featured is a spin on the KaiKai Kiki flower motif and the Air Jordan 1 silhouette, each piece reinterprets cultural objects, garnished with artful arrangements of monochromatic flowers, lush twigs, grass and a variety of other textural botanics.
According to VASE BY SU's designer, the Murakami-inspired vase takes cues from the Japanese artist's Murakami vs. Murakami Takashi exhibition held earlier this year in Hong Kong: "the striking black and white signature flower icon was launched exclusively in Hong Kong in 2019, and it has remained in our heads ever since. We chose to interpret this version with our own twist." Finishing off the showcase is the AJ1 reference, offering a new perspective on a footwear icon.
Scroll up for a close look at VASE BY SU's art objects.
Elsewhere, Medicom Toy has signed on fragment design & Baccarat for a geometric crystal BE@RBRICK.