dead prez x Supreme Fall 2019 Collection
Featuring artwork from 'Let's Get Free' and 'Revolutionary But Gangsta.'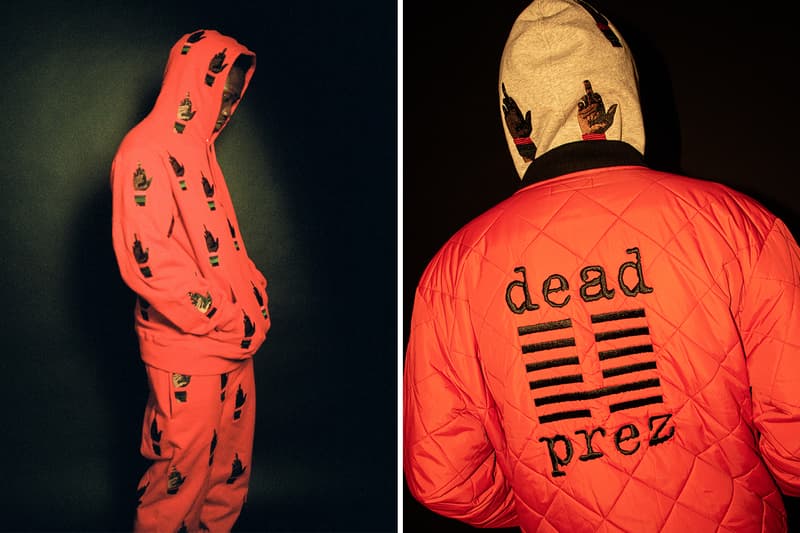 1 of 24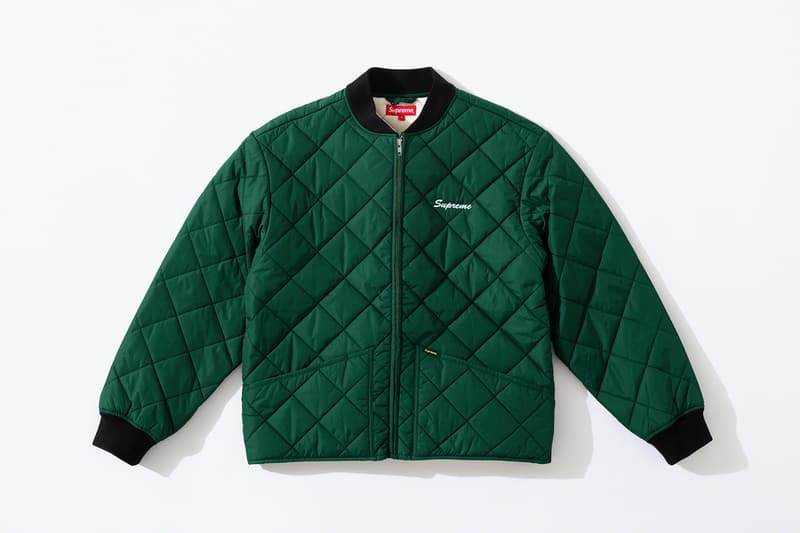 2 of 24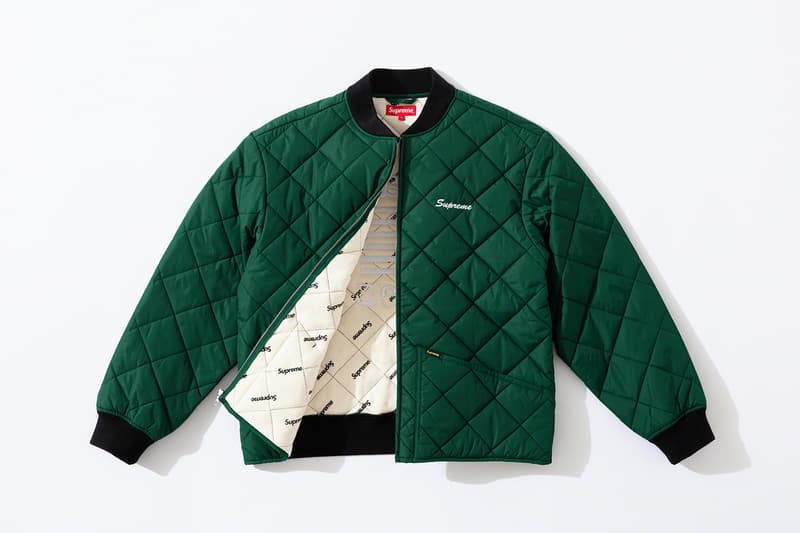 3 of 24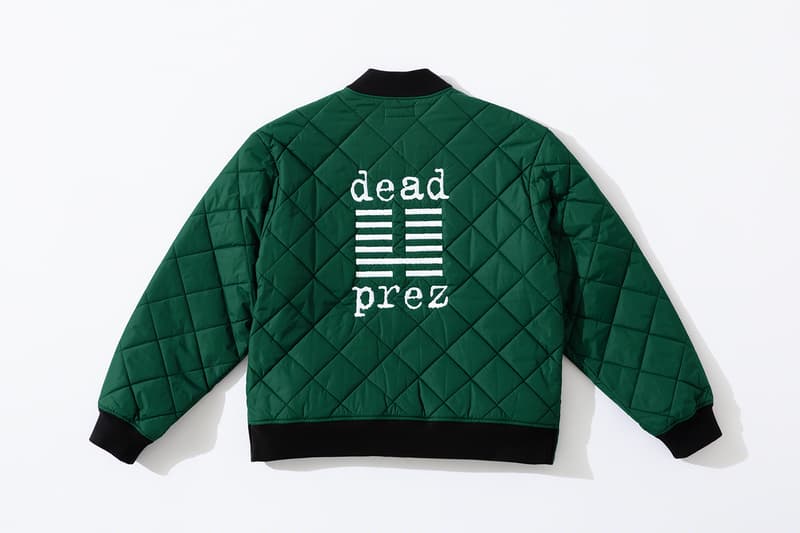 4 of 24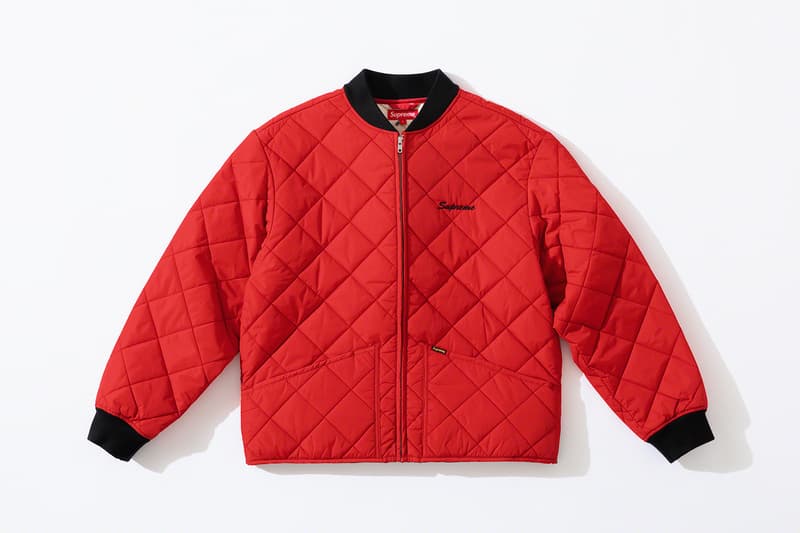 5 of 24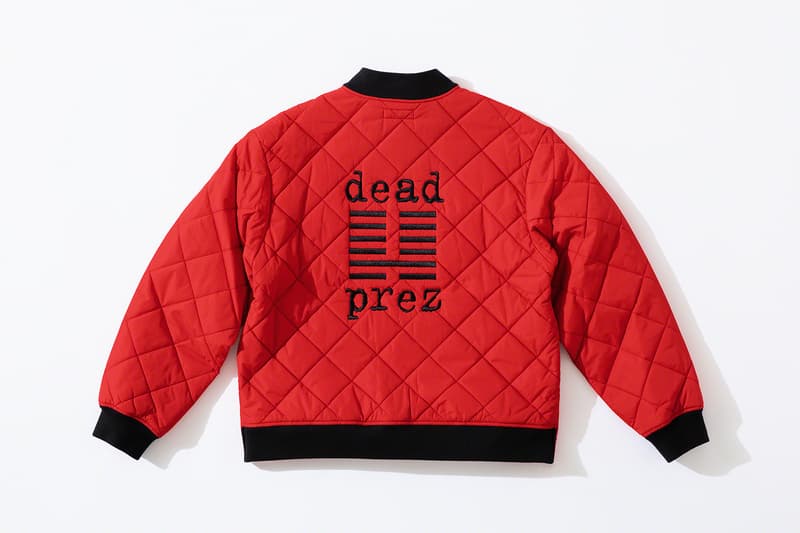 6 of 24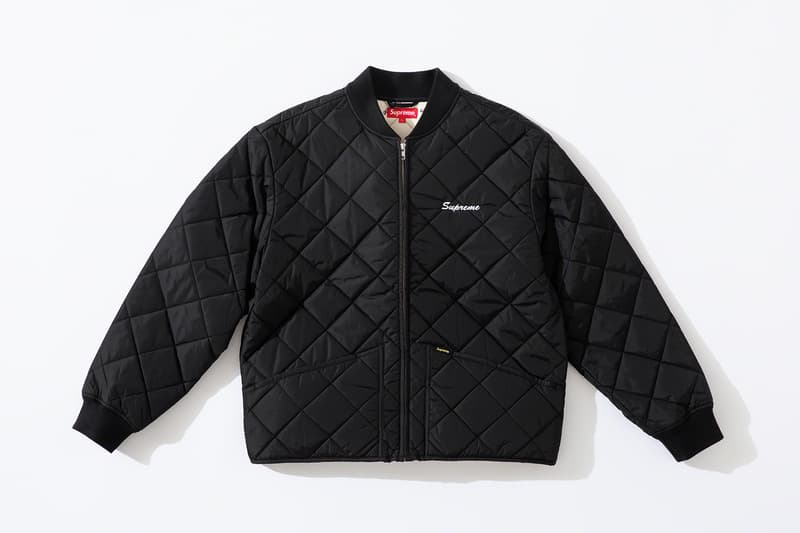 7 of 24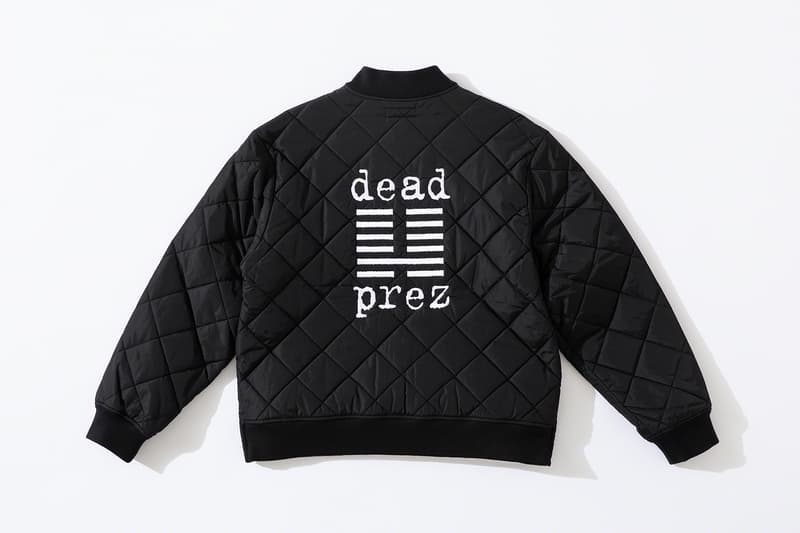 8 of 24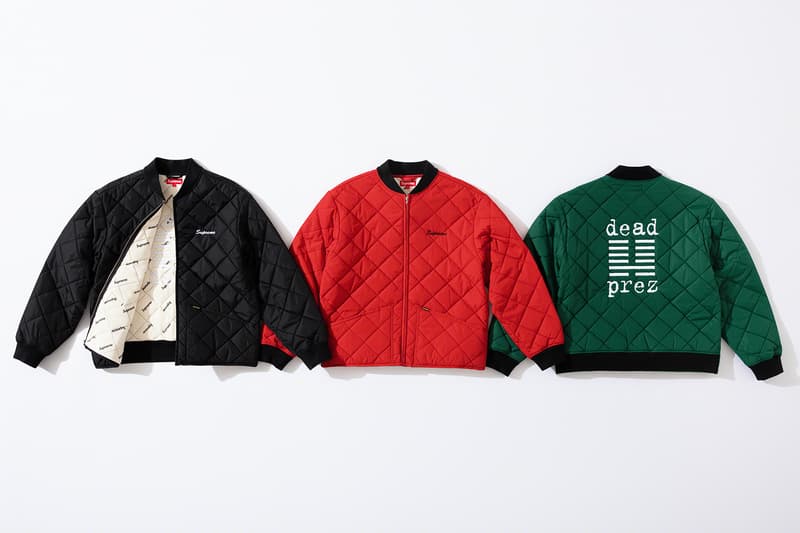 9 of 24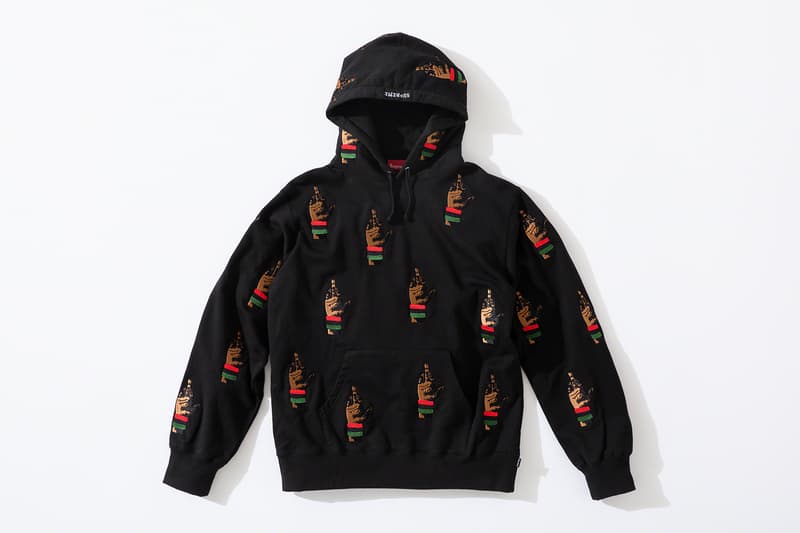 10 of 24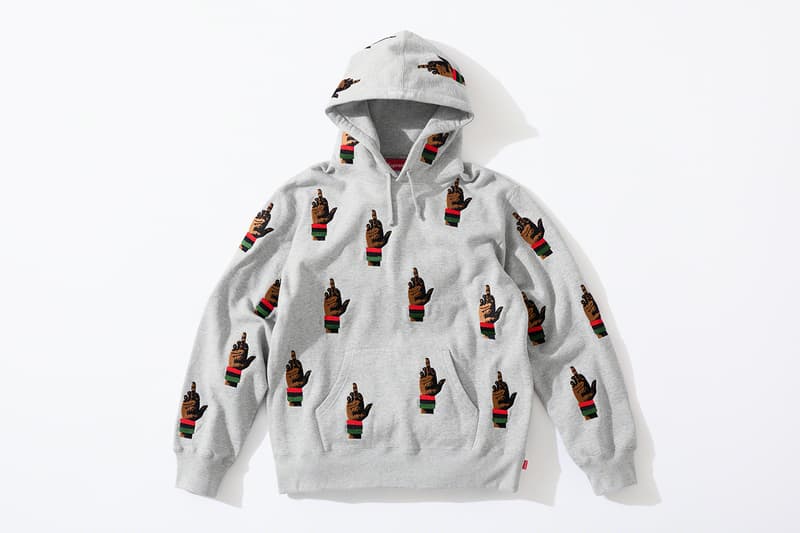 11 of 24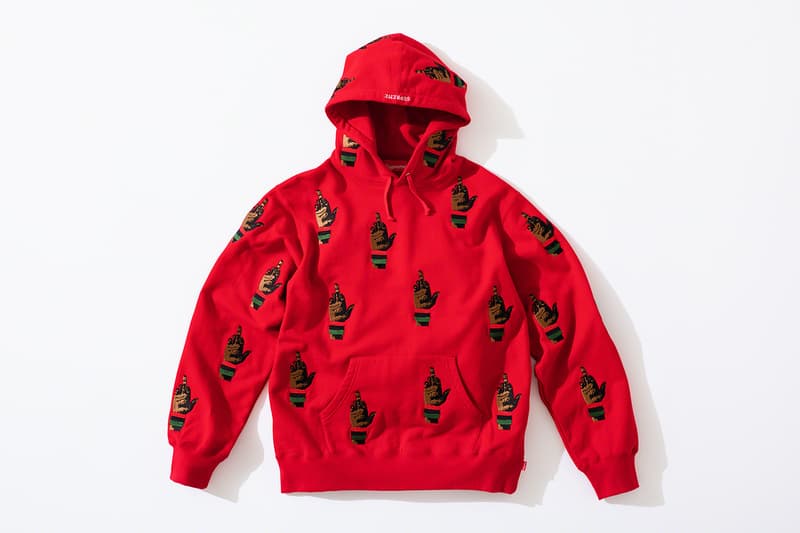 12 of 24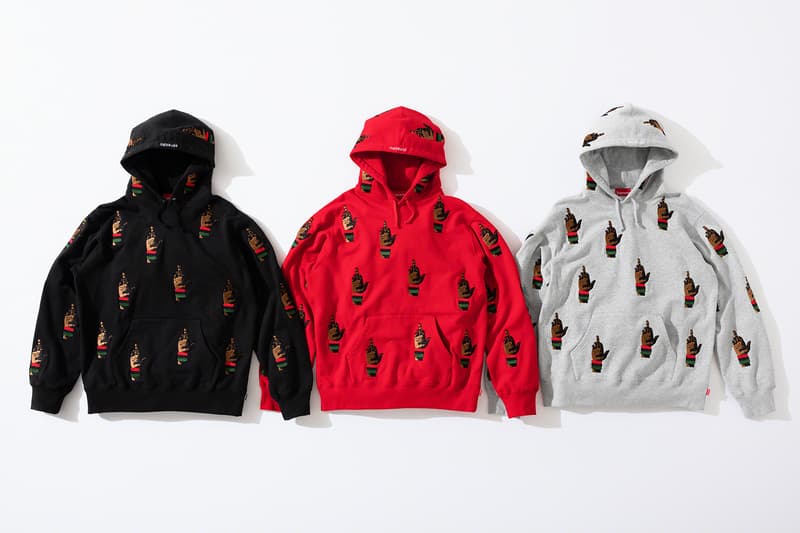 13 of 24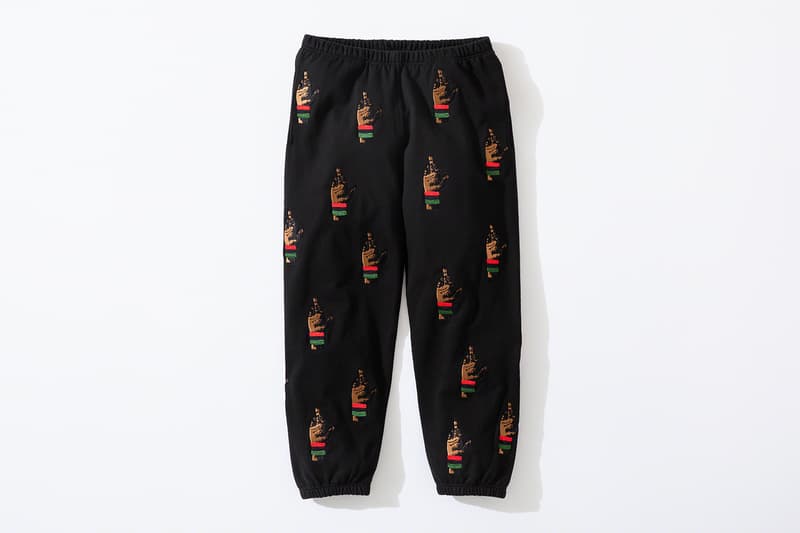 14 of 24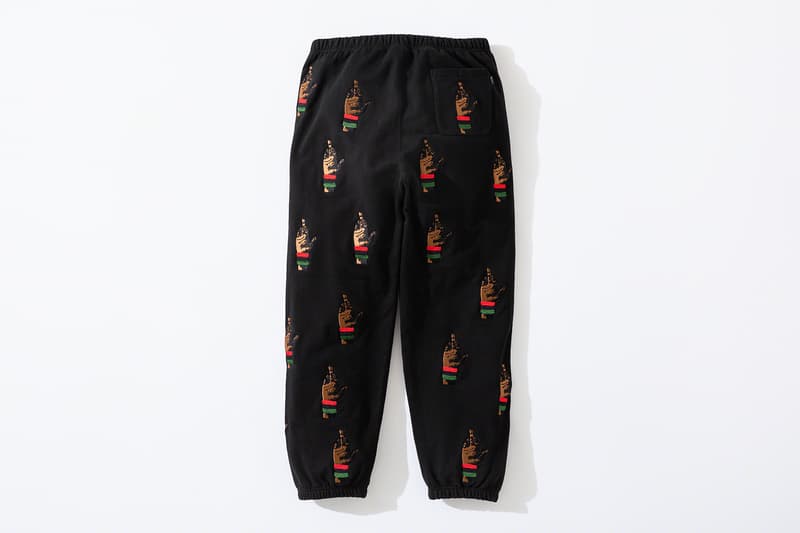 15 of 24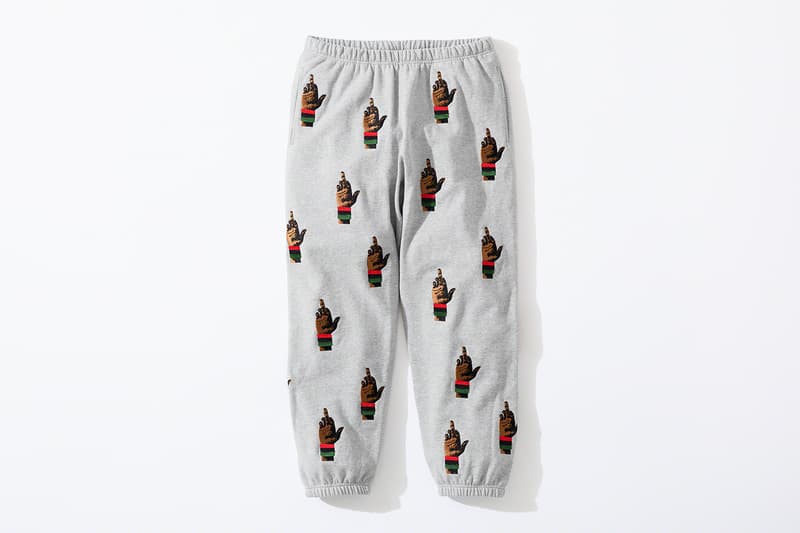 16 of 24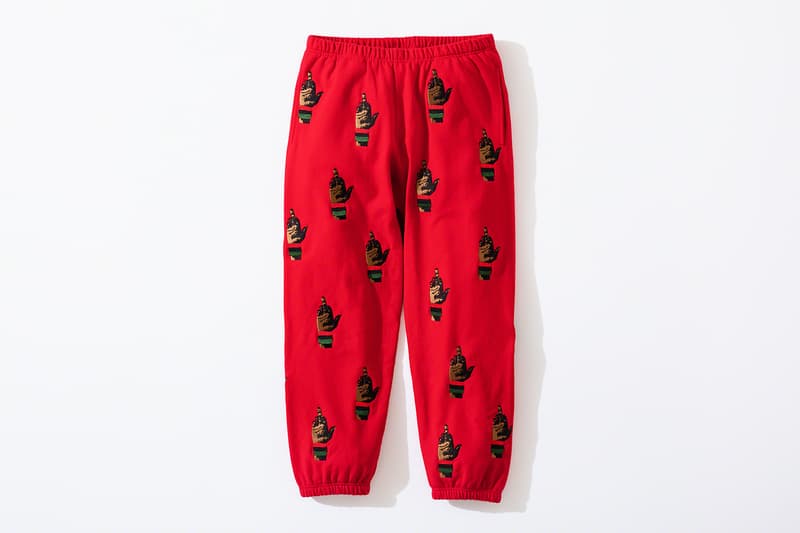 17 of 24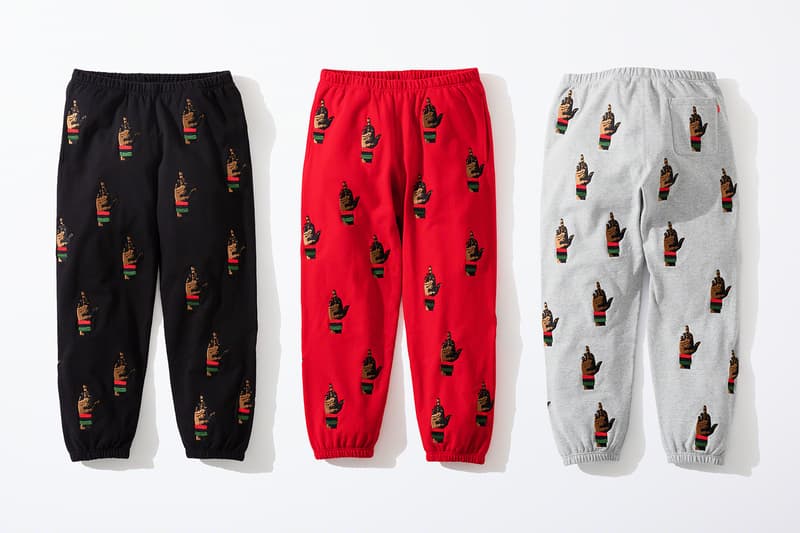 18 of 24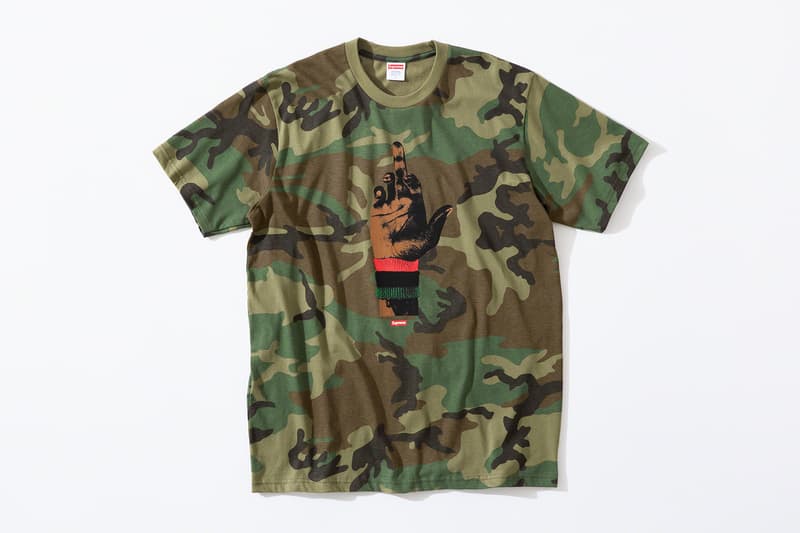 19 of 24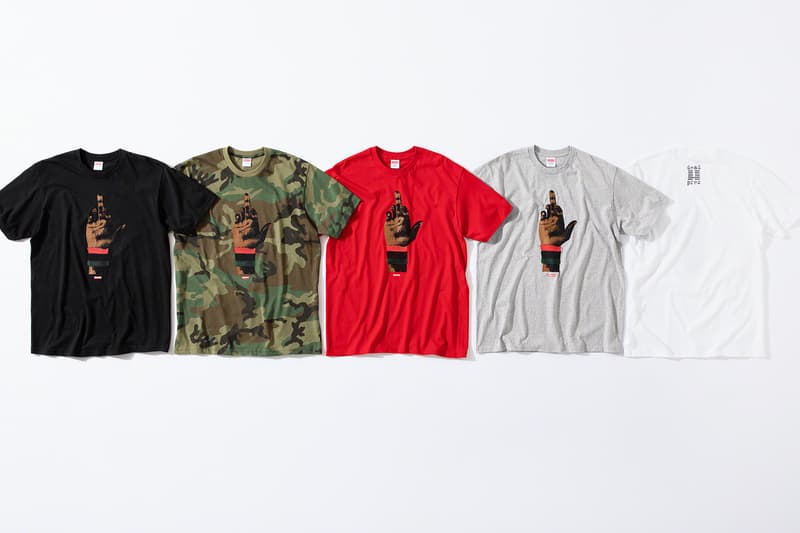 20 of 24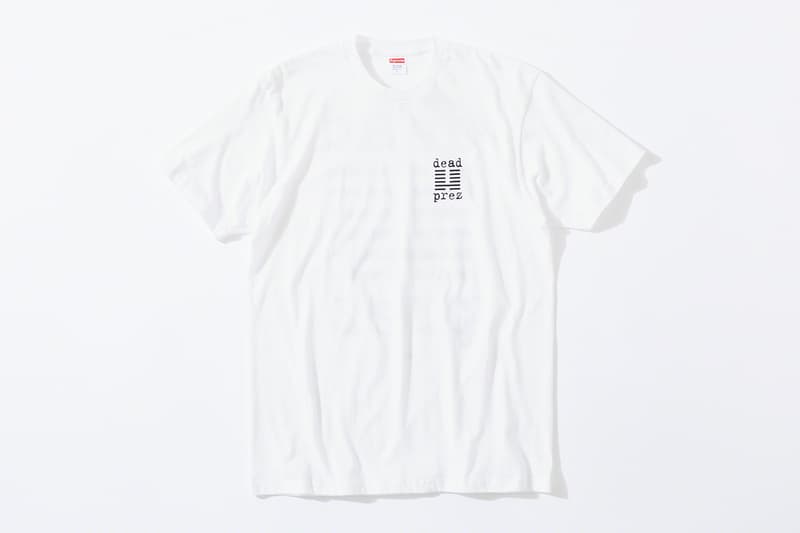 21 of 24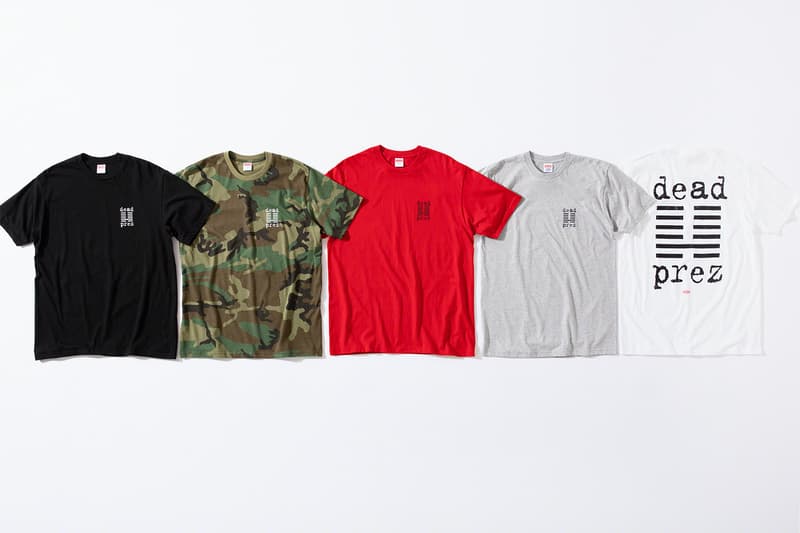 22 of 24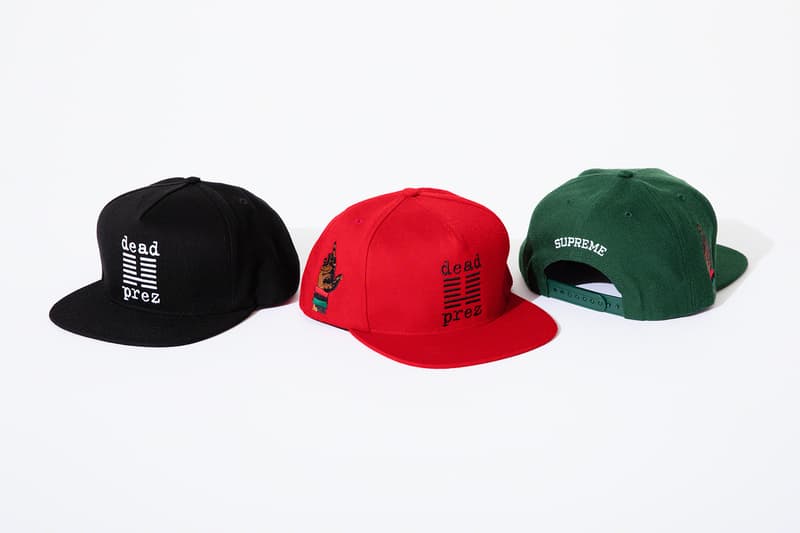 23 of 24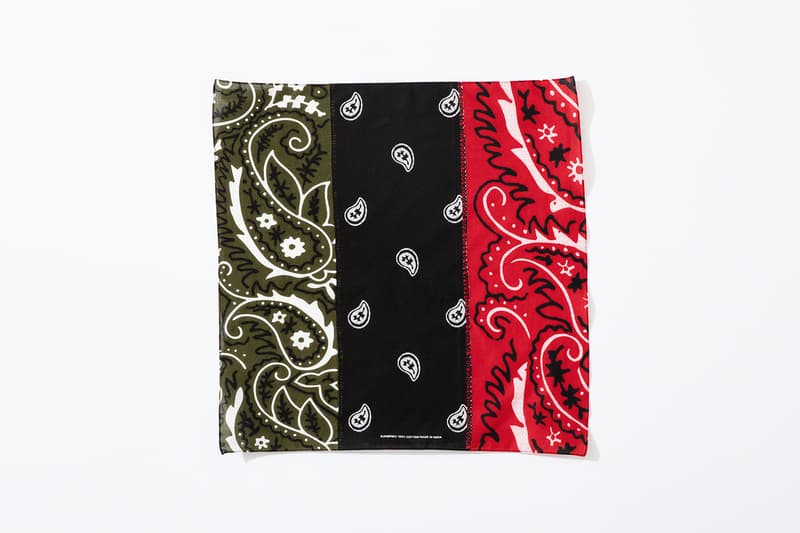 24 of 24
Supreme joins hip-hop duo dead prez for its latest collaborative Fall 2019 collection. Composed of rappers M-1 and stic.man, the duo first met in 1990 while attending the HBCU Florida A&M University in Tallahassee, Florida. Sharing a similar socio-political ideology developed by their involvement and work with the pan-African Uhuru Movement, the duo later moved to New York to further their community-building message, and to grow their music to act as a bigger platform for activism.
It wasn't until the year 2000, when dead prez released their debut album Let's Get Free, that the rap duo gained international attention — covering topics and themes from racism, inequality, police injustice, corporate manipulation, and the school-to-prison pipeline. Even today, Let's Get Free is still regarded as one of the most radical album in rap history. It was also the instrumental to the track "Hip Hop" that was famously used for Dave Chappelle's walk-out entrance theme. Focusing less on music, dead prez continues to work on health and fitness, meditation, sustainability, empowerment, community building, social services, and entrepreneurship. Founding member M-1 comments, "When you talk about growing, expanding and awakening, it allows you to open up like a lotus to all the things that are here in the world."
This collection sees artwork from Let's Get Free and Revolutionary But Gangsta across a quilted work jacket, hoodie, sweatpants, T-shirts, five-panel caps, and a bandana.
The dead prez x Supreme Fall 2019 collection will be available at Supreme's New York, Brooklyn, Los Angeles, San Francisco, London, Paris and online store starting December 5. Japan will see a later release on December 7.
In other fashion news, Dior confirms Shawn Stussy collaboration.