Popeyes Is Now Selling $120,003.99 USD Duct-Taped Chicken Sandwich at Art Basel Miami
One-upping Maurizio Cattelan's 'Comedian' banana.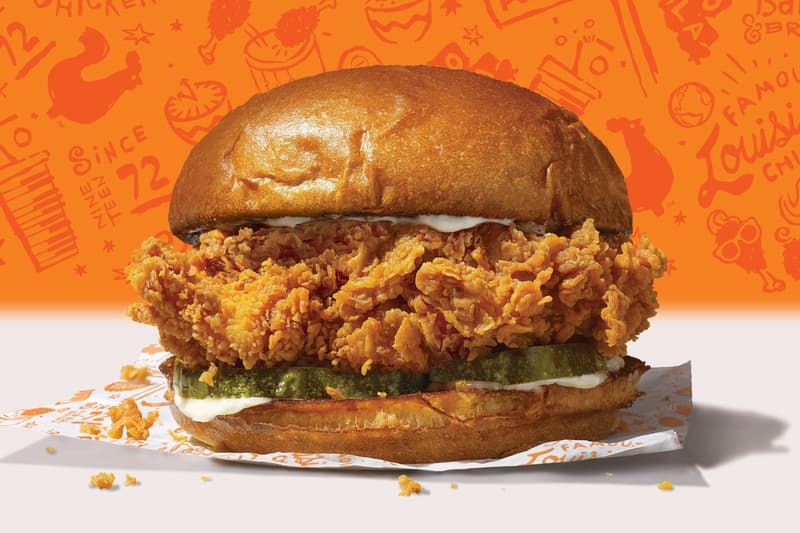 Just days after the internet was set ablaze with the selling (and eating) of Maurizio Cattelan's $120,000 USD Comedian banana, Popeyes has taken to Twitter to announce that it has also released a duct-tape work of art for Art Basel Miami.
Titled The Sandwich, the artwork features Popeyes' coveted fried chicken sandwich duct-taped to canvas. As a nod towards the original duct-taped banana, the sandwich is priced at $120,003.99 USD — $120,000 plus an extra $3.99 for the sandwich — and on display in partnership with San Paul Gallery Urban Art. While there has yet to be a buyer for The Sandwich, Popeyes has stated that proceeds will go towards its Popeyes Foundation.
Don't eat the art. Even though it's delicious. Go see our masterpiece "The Sandwich" at @Sanpaulgallery for #ArtBasel.

Toasted brioche bun, two pickles, fried chicken, mayo, duct tape on canvas. $120,003.99 ? ? pic.twitter.com/xzpc7Jttsk

— Popeyes Chicken (@PopeyesChicken) 7 December 2019
In other food news, Coca-Cola introduces light-up OLED Rey and Kylo Ren lightsaber bottles.